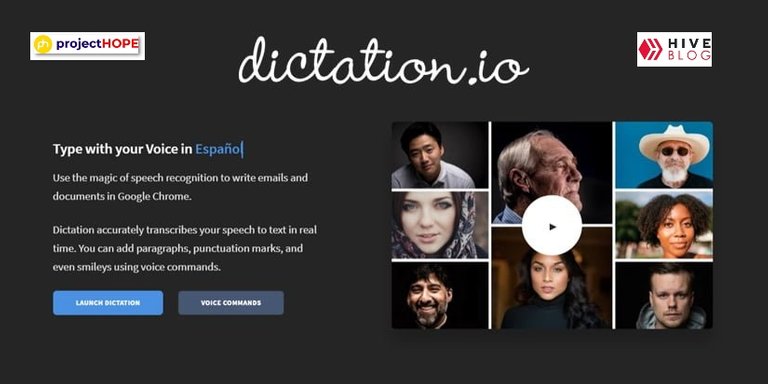 Greetings dear readers, today I bring you a very simple post but I hope it will be very useful, part of making life on this platform consists of commenting and reading other people's posts, sometimes we don't want write because we are eating or for another reason, that's why this tool can be use to you, we are talking about the website dictation.io.
---
It is important to understand that in dictation.io there is support for several languages ​​and you can also add punctuation marks and even small emoticons, you can click on the voice commands button and open a list of all the commands you can access, such as, close and open quotes and emoticons such as sad face and happy face, so that you can give your text the touch you want.
The tool is very easy to use, you click the launch dictation button and it opens an interface, where the first time it will ask for permission to use the microphone, the default page will take the language in which you have configured the computer but this is You can change to the language you want, you can also use the functions of the lower bar or the upper bar to arrange your text as you wish.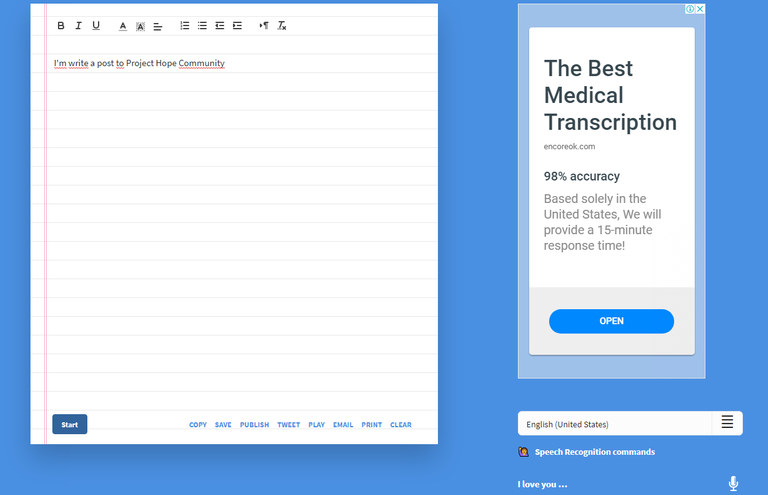 Lately I want to write more is one of my goals this year, not only to publish I want to write, write and write, the more time passes the less I remember things in my life, something normal in the whole world and I think that with this tool I can save time and manage to write everything I want.
Thank's for read
---
---