The best post-Christmas deals are actually the most fabulous you'll find year-round. Save a little more with patience.
Waiting for the right time to buy can help you save very good pesos.

The best time to hunt for bargains is right after Christmas.

Ending the year with your healthy finances is also achieved by taking advantage of good discounts.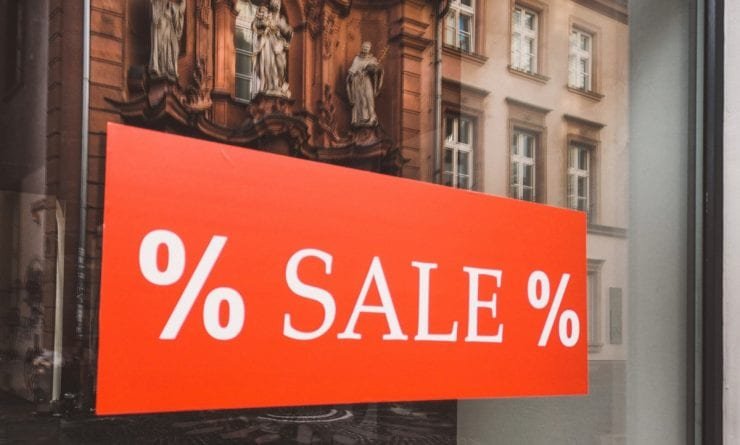 source
Nothing is more false than to think that the best discounts you will find at Christmas are to buy your gifts, in fact the best offers after Christmas make you save much more.
As of December 26, it is one of the best dates for buyers and it is one of the best times to buy throughout the year.
You just need to be patient and wait for that item you have been wanting from the store to be available for now if you spend the budget assigned to your Christmas bonus.
How to find the best deals after Christmas
Although most stores start their sales on December 26, some stores decide to open their doors earlier than they usually do during the rest of the year.
It is also likely that you will find offers on the same December 24 (or even earlier), in stores that have announced sales.
If you don't have the chance to go shopping on December 26, don't worry!
Although the sale section will get smaller and smaller as the days go by, the post-Christmas sales usually last until the end of the week.
Tips from an expert bargain hunter
Taking advantage of the best offers after Christmas requires a good strategy and a lot of patience.
The first thing is that you must be convinced that buying on the Internet is the best way to save money.
Although you may run into some stores that offer discounts locally, you will find most of the discounts when shopping online.
Amazon is the best marketplace to buy on sale after Christmas, you will find discounts in almost the entire store.
You can buy clothes for the whole family, cell phones, laptops, televisions, shoes, sporting goods and more for super low prices.
Also note that holiday merchandise will also be on sale after Christmas Eve.
So going to the supermarket or a department store will help you find those bargains on food, drinks, and decorations.
The objects that will have the greatest discounts will be those that are covered with Christmas trees, Santa Claus and reindeer or those that are painted green and red.
Good planning will always keep your finances healthy, and this also includes waiting for the best time to spend your money and becoming an expert bargain hunter.