After a few months of useless negotiations between the community and Justin Sun, the fork is here.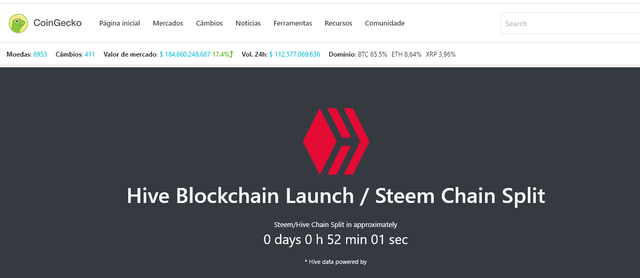 (Source: Coingecko)
A fork is always an interesting situation for a blockchain, because instead of a "swap", as promissed by Justin Sun at the first day of Steemit Acquisition, both chains will coexists, and probably one of them will have more value than the other.
By the way, if you are happy with STEEM rise in price, sorry to break the news, but expect som dramatic price drop on the next few days, as it always happens when a fork happens.
Wich one will thrive?
That is a hard question to answer. There is a lot of possibilities that might happen, and a lot will depend on wich direction each chain will take.
On one side, Justin Sun (and those who support him and his actions) will have full support to do whatever he wants.
Only time will tell if he will actually do good things for Steem blockchain
On the other side, The Hive is aiming to be fully community controled, excluding from the start, the Steemit Inc. stake (wich will be directed to a development fund, just like the SPS we have here today).
The good news is, we can choose to participate on both of the chains, and decide later.
What can we do?
We, normal users, can't do much but watch how things unfold.
For me, i will just wait and see.