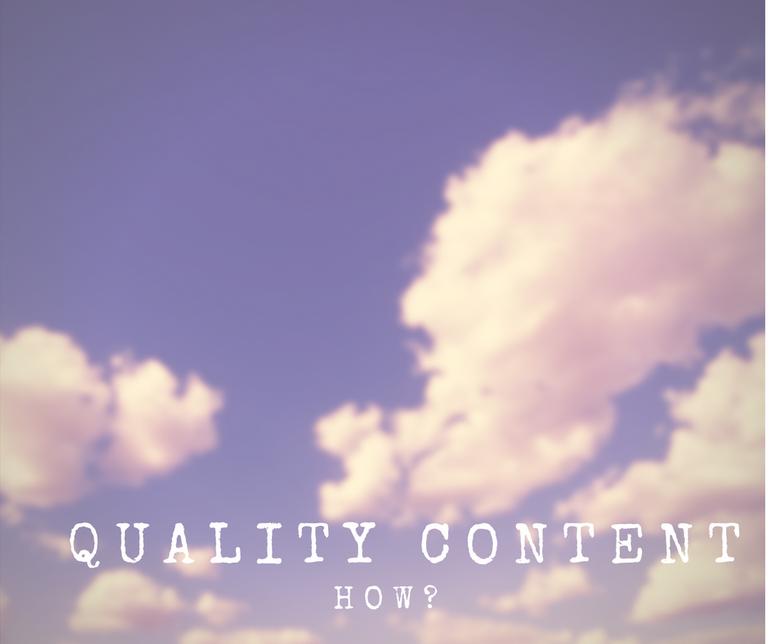 Since the first day, I became a member, I have come across dozens of warnings about producing quality content at Hive.
I have two questions about quality content: what is the quality content, and how can I create it? Over the years I worked as a marketing professional, I had the opportunity to practice content production on various projects I took part in. In this article, I will try to offer you concrete suggestions on creating quality content in the light of my marketing background and my experiences at Steemit.
1. Offer Comprehensive Content To Readers
The majority of the prominent writers in Steemit publish long blog posts. Beyond Steemit, when I search any topic through Google, I see that the top's content is the one with the most comprehensive content. There are two problems with long posts. Writing longer means spending more effort, and there is a risk of unnecessary talking. I can't think of a solution to the effort. Efforts can be made to work efficiently. Of course, it is necessary to avoid unnecessary words. It can be a convenient solution to put all the material on the table in a comprehensive way and then prune the parts that do not create enough value.
2. Use Visual Materials Effectively
The human mind is processing visual data hundreds of times faster than the text. In the short period of time when the reader decides to read or not to read our article, the most important factor is the image that we use on the cover. Besides, to cover images, I use additional images in long texts. Beneficial sites I use for images:
3. Write On the Topics That You Know Well and Make You Exited
Even readers who are not experts on the subject understand whether the author's knowledge of the subject is profound or not. It is also clearly understood whether the topic you are talking about is creating excitement in you. You don't have to write about cool stuff. As long as you have mastered the subject, you write and talk about the things you love and care about; it is ok.
4. Beware of Writing Rules
People who deal with writing and have a habit of reading at a certain level are susceptible to writing rules. The fact that the dots and commas are in place affects readers as much as content. After writing and completing the article, it is necessary to read at least once to find and correct typos and expression disorders. https://app.grammarly.com/ helps a lot in this manner.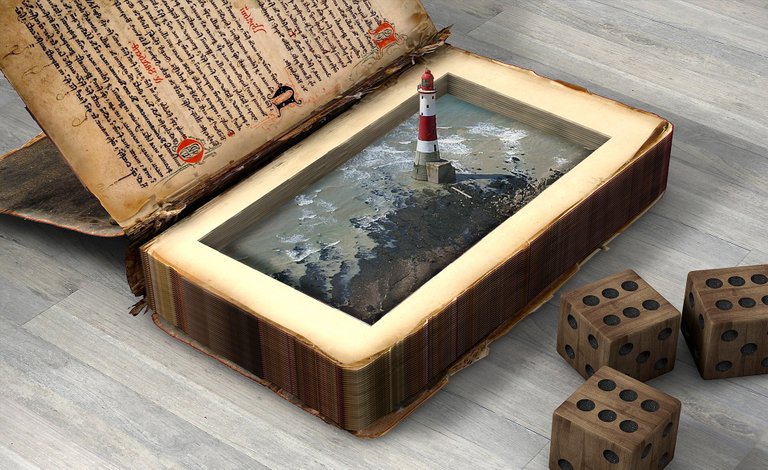 5. Do Research On The Subject You Write
Don't forget to research the subject even if you know it best in the world. Both search engines and content on the internet have matured over the years. When preparing the article, you can be assured that you will have access to much important information that you can't think of. Research also provides tips to communicate the topic better.
6. Make a Personal Touch When You Write
When information is transmitted directly, it can squeeze the readers. When we transfer the information and refer to its relationship with us, the person who reads it feels that she/he is facing a human being, and she/he may like it. I prefer to add a personal touch to my articles.
7. Enrich Your Content With Links
The link to the subject is an element that enriches the content we create in the article. When we do this, we can offer the reader a road map rather than an article. These links may belong to what we wrote or maybe content created by others. Thus, we will be able to present to readers a comprehensive index about the subject.
8. Master Markdown Codes
To use bold characters, change font size, create a list, create a table, resize visuals, you need to have control of the use of Markdown codes. A Guide With Samples
9. Write About Topics People Are Curious About
Although writing is a personal occupation, it would be a good fit when our personal agenda overlaps people's agendas. We can consider every topic we think of writing as hypotheses. Is the topic that we will work on will attract people's attention?
To understand this, I use https://kparser.com/, which supports many languages, including Turkish. We can see both the searched words and the densities on the site that I am interested in.
Another favorite site https://answerthepublic.com/ clearly shows what people are wondering about a topic. You can reach all the questions the public is curious about.
10. Specify The Resources You Are Using Explicitly
Specifying the source while using other people's content is one of the most important issues in Steemit. We need to state our source on the complementary visual and the excerpts we use.
To be consistent, I checked my writing in accordance with the article I wrote above and completed the deficiencies. I think the article is ready to be published now.
Thanks for reading.
Image Sources: https://pixabay.com and https://www.canva.com/