Are you tired of your home Wi-Fi internet speed? So the good news is that this wireless communication is undergoing the biggest change in 20 years. There will be major update to the Wi-Fi network protocol, as some changes were made ten years ago, but now this will be the biggest change in Wi-Fi in the last 20 years, called Wi-Fi 6E. It will change TVs, phones, routers, smartphones and other items, revolutionizing both the quality and quantity of Wi-Fi.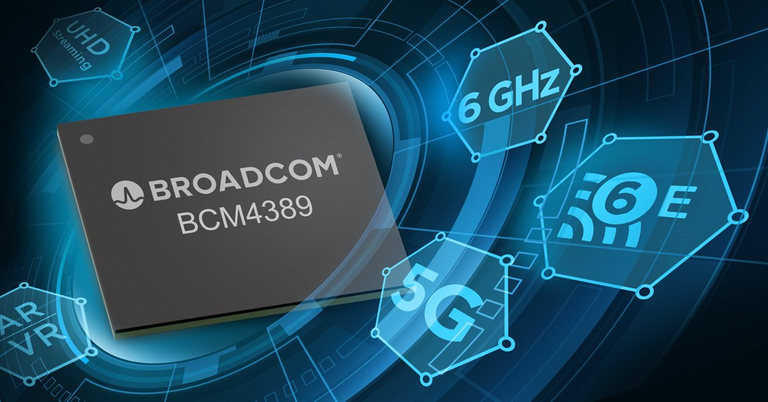 image source
Wi-Fi bands were introduced in 1989 and since then its spectrum or frequency band has quadrupled, but it still doesn't seem to be enough. That's why this week the US Federal Communications Commission (FCC) approved Wi-Fi 6E, which will open with a 6 GHz frequency band and release a 1200 MHz frequency band. This was announced by the Wi-Fi Alliance, which reviews Wi-Fi protocols and other issues internationally. The first devices to run on the new Wi-Fi are expected to be unveiled at the 'Consumer Electronics Show' on January 11.
As the mobile internet has gone from 3G to 4G and now the era of 5G is beginning, Wi-Fi technology has gradually improved over the years. Since 4K movies are streamed nowadays and even entire video games are played on the internet, the improvement in Wi-Fi is not surprising.
Taking advantage of this opportunity, Samsung has also hinted at launching its Galaxy S21 phone at CES next week. Thanks to the Snapdragon 888 processor, Wi-Fi E6 is fully supported. In addition, other Android phones are moving in the same direction.

The scope of Wi-Fi 6E is very wide. Its spectrum opened in the United States in April 2020, which will require new hardware. Wi-Fi devices currently run at 2.4 GHz and 5 GHz, while the new Wi-Fi will run at 6 GHz. This will quadruple the airwaves and data speeds and will improve the Wi-Fi connection.
Importantly, Wi-Fi 6E will provide users with much faster Internet speeds, and it is possible that the average download speed in this new version will be hundreds of times faster than the current Wi-Fi.
This means that HD movies can be downloaded in a few seconds or minutes, while Wi-Fi 6E will perform even better in crowded places, where multiple devices are connected to a network.
At the moment most home networks do not support such speeds, i.e. if you buy a device with Wi-Fi 6 but the home internet package only works at 200 Mbps, it will be something like a 5G phone, which will be used on 4G networks, i.e. it will work and there will be no disappointment, but it will not be much different from the past experience.
According to analysts, the majority of device makers will adopt it by 2022, but by the end of next year, only 20% of devices will be working on the new Wi-Fi protocol. According to the Wi-Fi Alliance, in addition to the United States, United Kingdom, the European Union, South Korea, Chile, United Arab Emirates and other countries have given the green signal to this technology.
In fact, the full spread of Wi-Fi 6E will take some time because it requires infrastructure, but it is certain that the world of the Internet is moving fast.
Thank you for reading! Stay Safe!👋😌
References:
1- https://www.wi-fi.org/news-events/newsroom/wi-fi-alliance-delivers-wi-fi-6e-certification-program