Noticed the price chart in tradingview shows that in a period of 24 hours Steem price goes from 0.12376463$ to 0.44447937, that an increase of over 250%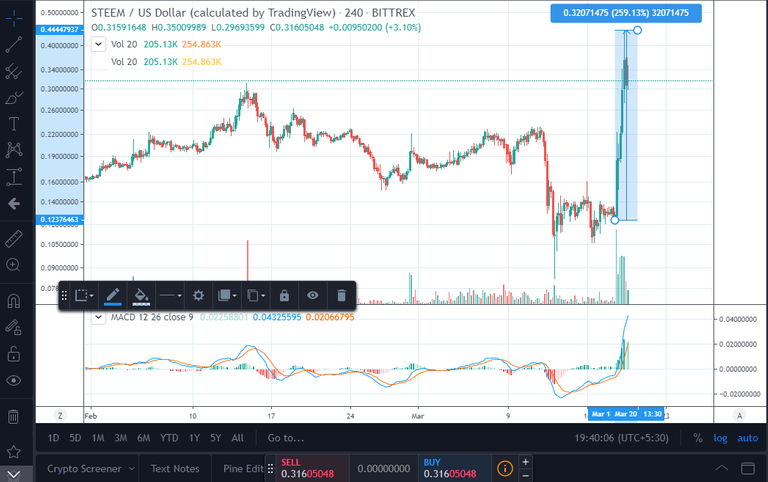 The reason for this seems to be the announcement of HIVE which will be created through a hardfork of the Steem chain. Perhapes, people are investing in Steem to receive HIVE tokens. Earlier days, events like mainnet launch, airdrops, forks let to price spikes, I think these days speculative investing based on these events son't lead to price hikes of this sort, because the crypto market has matured.
So, at these currently crypto market recovery times, when BTC and other cryptos are recovering with initial but definite price increases since experiencing severe price drops, Steem raises pretty exponentially in a short time period.
However, I like to ask the Steem community here, are you guys able to sell and trade Steem. Yesterday I tried selling Steem through Blocktrades and Binance, the Steem amount did not move. I want to understand why?, by any chance are the wallets in the Steem blockchain locked? Or have I done this process wrongly, though I mentioned details like address and memo currently.