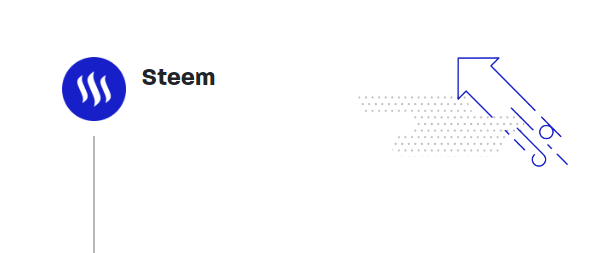 Past few days things are buzzing hot in Steem Blockchain. So much is happening around, I could follow only dramas happening between Justin Sun lead Tron and Steem Witnesses but Steemit community too has been acting. Recently I understood that as a Steemitian, if one needs to support Steemit Blockchain in the current circumstances, one must do the following -:
Vote for Steem Witnesses -: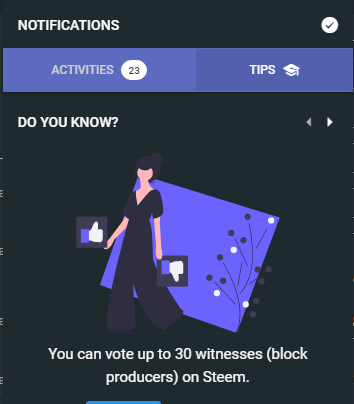 Steem members can vote for 30 witnesses. Witnesses run the Steem Blockchain through coding, producing blocks etc. They control the blockchain but I understand Steem runs in DPOS fashion which I reckon is Delegated Proof of Stake. The community members vote for witnesses who run the Steem Chain. I tried voting earlier but I had to input private memo key, then active memo key, it was tiresome, so I voted only for one witness earlier but yesterday, I voted for 8 more, irrespective of the task of inputting keys!!!
Identify Tron Puppet witness First
When we vote for witnesses, we should be aware of the witnesses that are put up by Justin Sun as Tron puppets, they are not voted by Steem community. They are voted as witnesses by Centralised exchanges - Poloniex Exchange (that's owned by Justin Sun) then Huobi and Binance. What happened was these exchanges used customer funds and powered up and an account in Steemit was used to install these puppet witnesses, removing the Steem Community voted witnesses.. So, how to identify these puppet witnesses?
All the Tron puppet witnesses use version 0.22.5 ver of software. I think they use the same server so all of them use 0.22.5 version. Take a look , it's highlighted in purple colour in the witness voting page-: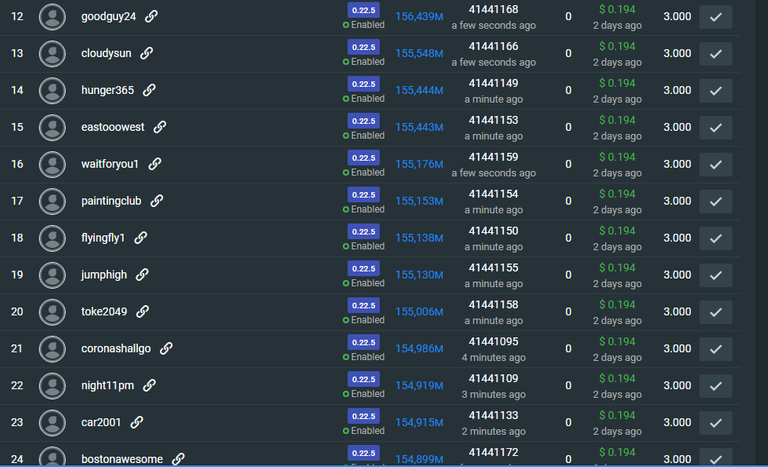 These articles written by Steem community members @roelandp and @liondani point out Tron puppet witnesses specifically.
https://staging.busy.org/@roelandp/witness-update-22-7331-pick-a-great-steem-frontend-please-vote-community-witnesses-steemwallet-apps-back
https://staging.busy.org/@liondani/powered-up-yesterday-about-30k-of-steem-to-support-the-real-witnesses-fight-the-tron-virus
Tron Puppet witness List looks to be the following
goodguy24, cloudysun, eastooowest, hunger365, paintingclub, flyingfly1, waitforyou1, jumphigh, toke2049, coronashallgo, night11pm, car2001, agirl10000, bostonawesome, happylife123, nicetry001, aheadofslow, high46, respect888, onestepaday, please reconsider your votes as this is a single server running 20 witnesses!
After filtering these Tron puppet witnesses out, vote for witnesses who are adding value to steem blockchain by their services - by creating daaps, doing curation, or creating blocks (blockchain handling stuff) .
There are plenty - I heard of @curie, @
Steemitboard, @c-squared, @steempeak, @thecryptodrive, @roelandp but there are plenty who have done a lot for the development of Steem Blockchain, please find them and vote them. You can see what they do through their posts in their website, all links to that there in the witness voting page itself.
Don't use Steemit.com platform for your posts, use community managed websites instead

Lastly, don't use https://steemit.com/ to post your content, reason is obvious. Steemit Inc is acquired by Justin Sun and his Tron team, so can't trust the platform owned by them. Many can't trust writing their content there, weather their keys (private, active and other various keys) won't be accessed there. You can post content on Steem Blockchain using alternative websites developed by Steem Community like steempeak https://steempeak.com/ and https://staging.busy.org/


Read this for more indepth information -
https://staging.busy.org/@lukestokes/if-you-care-about-steem-stop-using-steemit
Can Steem community acquire Steemit Inc through crowdfunding the blockchain way?

The most exciting article I read was this one, because many are thinking if Steem Community are fighting Justin Sun, what's going to become of Steem Blockchain?, what if he leaves taking his investment off... And then I read this article https://steempeak.com/steem/@thecryptodrive/offer-to-purchase-steemit-com-for-custody-of-the-steem-community by @ @thecryptodrive
@thecryptodrive in this article proposed something very unique that the community buy pack Steemit Inc from Justin Tron sorry Justin Sun, through crowdfunding and then the company can be handed over to a trust for ownership so there is no entity running Steemit Inc. It talked more too that a coin using SMT , Smart Media Tokens of Steem blockchain be used for this fundraising purposes. Perhaps later the new coin holders could get staking rewards out of profits Steemit Inc makes.
I loved this plan, it's very community driven and different. Well, this can also be a solution, incase Justine wants to sell Steemit, but I am just hinting an idea that's proposed by a Steemit Witness and Blockchain Developer. There can be alternatives, and Steemit can survive and evolve into a decentralised platform, if such solutions are looked into.
Leadership vacuum in Steemit Inc since its onset?. Can there be a split?
I am going beyond my realm of knowledge and even understanding - but I am reminded of splits, but nothing as ugly as Bitcoin cash please!! , but I know splits happen, two factions emerge, maybe a Justin Tron lead Steem Blockchain and a community lead Steem Blockchain? ...just reminded, surely even that won't be easy. Maybe there is a possibility Steem Blockchain would be one, and Justin Sun would support a decentralised blockchain and let witness manage Steem Blockchain and not interfere. Unlikely I feel. However, looks like Steem never had a leader to take it forward, there is always a vacuum there, still it has grown which is pretty pretty interesting.
Now for me to vote for 22 more witnesses and read about other crypto stuff. I may not be able to follow Steemit going ons because I need to read about other cryptos and other work, I will try my best to stay updated. I am happy to vote now, good day everyone and please utilize your voting power, don't let it go waste!! After all we are stakeholders of Steem Blockchain , we should so what we can to support the Steem Blockchain.