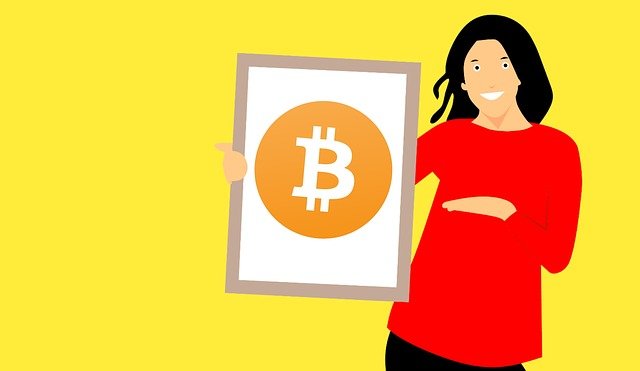 Image by mohamed Hassan from Pixabay
Merry news for US crypto investors!!
The crypto enthusiasts of the USA have more than one reason to be merry now. Yes, yes, we are all dashed happy about the rocketing price action of Bitcoin continuing ever since the start of this month, but besides this another positive news for the US crypto investors is the stepping down of the crypto unfriendly chairman of Securities Securities and Exchange Commission(SEC), Jay CLayton.
Jay Clayton will be remembered for triggering difficult times for XRP fans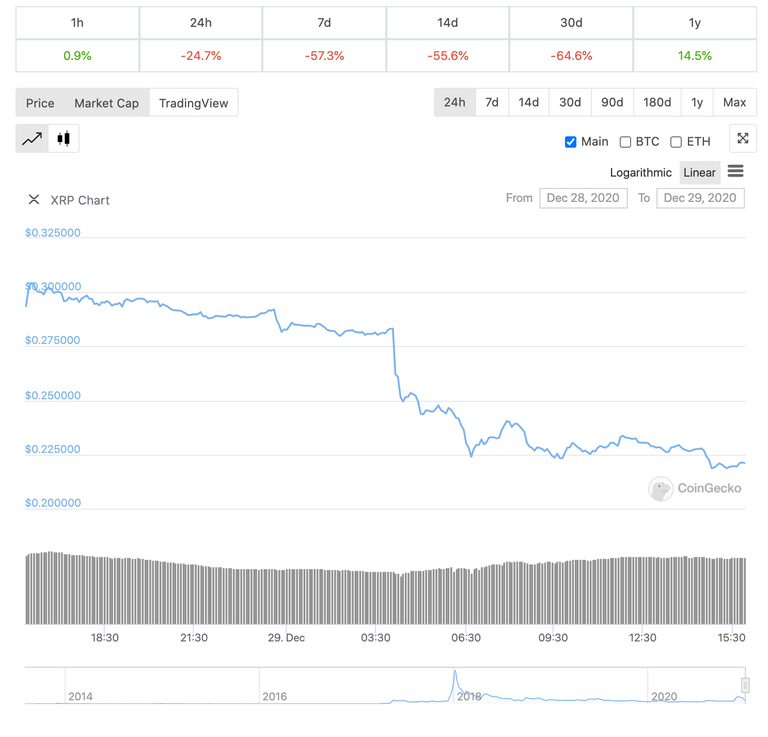 Image Source
XRP's price began bleeding after the SEC saga began
Yes, XRP token holders would hate him, for just before he ended his term in the SEC, at his last working day, he did a explosive move of announcing SEC's intention of suing Ripple, for selling unregistered securities, as Ripple was conducting its usual quarterly sales of XRP tokens amounting to $1.3 billion. Ouch, ever since then, XRP price has been on a fall, bleeding down.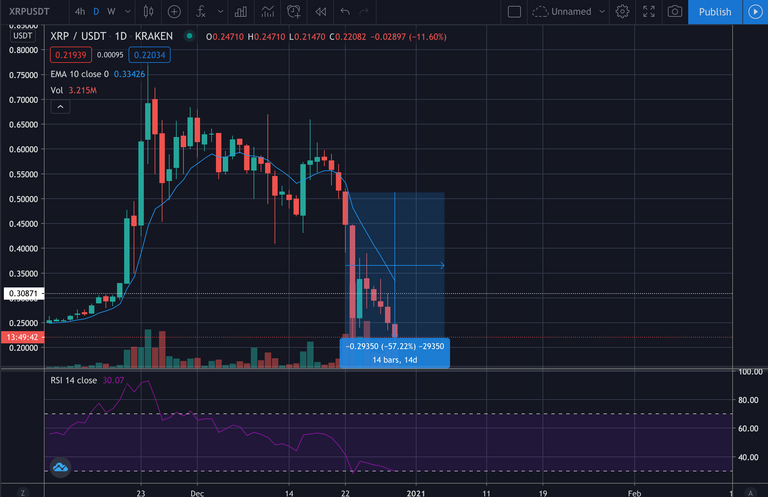 Crypto Exchanges have started delisting and halting trading of XRP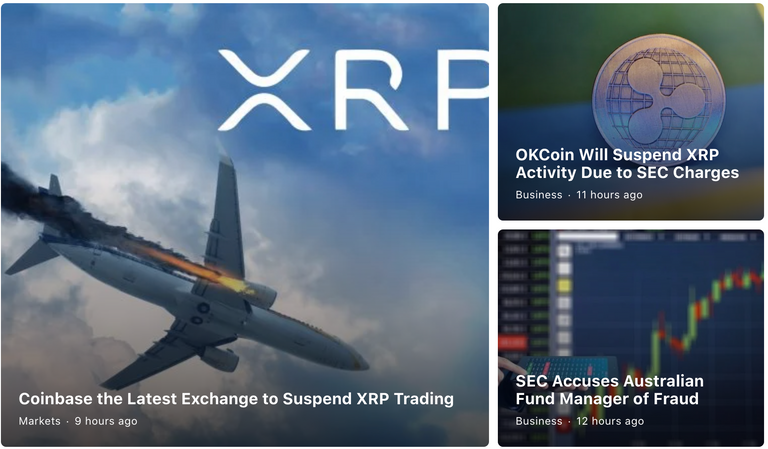 Image Source
XRP's terrible days are crashing it's price, because following the announcement of SEC on its course of action of suing Ripple terming XRP as a security token, crypto exchanges are discontinuing trading of XRP, with many also delisting XRP .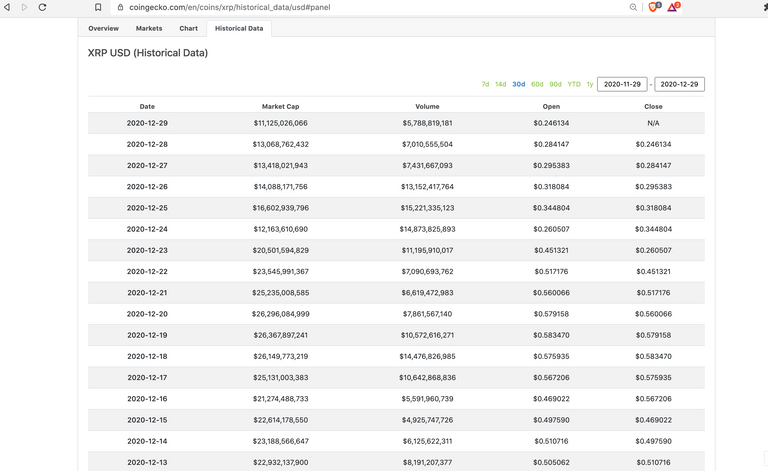 Image Source
Reducing market cap and volumes of XRP since Dec 22nd ever since SEC's attack on XRP now being a security token
Latest news is of prominent crypto exchange Coinbase's declaration that the exchange would in the next month suspend the trading of XRP, although the exchange would remain open for deposits and withdrawals of XRP with eligible XRP holders continuing to receive SPARK token airdrops. XRP will stay listed in Coinbase wallet and be supported in Coinbase Custody.
Several exchanges like OKCoin, Bitstamp and Bitwise have confirmed that they too would disable trading support for XRP next month.
Ripple's CEO is preparing to win the case and have XRP counted as a cryptocurrency!!
Well, that's the downfall story of Ripple, although it's by no means concluded as Ripple's CEO, Brad Garlinghouse is confident that Ripple will win this lawsuit filed by SEC and vouches on XRP being a cryptocurrency and not a security token.
With pro crypto Elad heading the SEC now, favorable crypto regulatory environment in the US is a possibility!!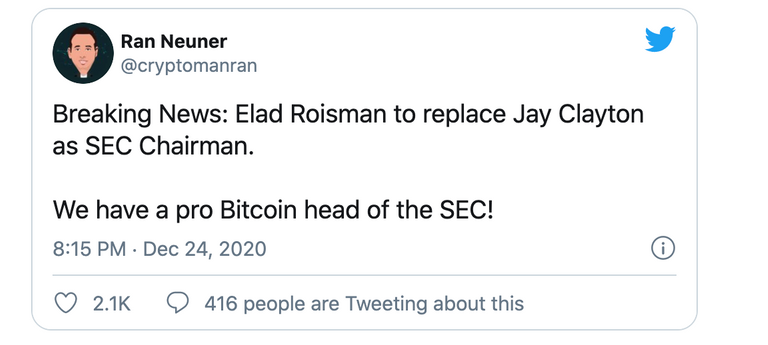 Image Source
Be it as it may, now with Jay Clayton having vacated the seat of the chairman of SEC, the seat will be replaced by a pro crypto person, Elad Roisman. Under the chairmanship of Jay Clayton , SEC had not approved any Bitcoin ETF but now under the chairmanship of Elad, SEC may approve a Bitcoin ETF. There is hope that now under the new chairman, SEC will set about bringing more regulatory clarity on US crypto regulations, so that a favourable environment for crypto investors and crypto related businesses are established.