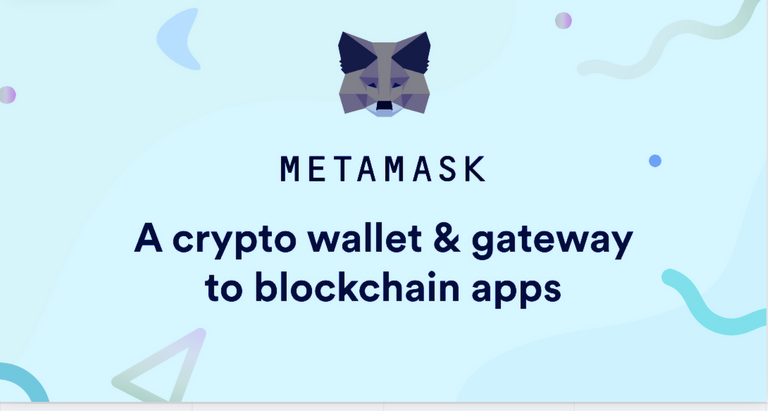 Image Source
Development of an institutional grade MetaMask wallet to encourage institutional investors into the DEFI space


Image Source
There is no doubt a DEFI craze set in last year, but yet the DEFI space has not yet matured enough for institutional investors to feel comfortable entering the Decentralised Finance space. This might change soon with the Ethereum software company ConsenSys developing a institutional grade Metamask wallet designed to cater to the requirements of institutional investors to participate in the DEFI ecosystem.
A quality Institutional grade wallet that institutional investors would feel secure to use
This institutional grade MetaMask wallet will incorporate necessary accounting features for tax reporting and compliance, which will ensure that institutions feel secure to participate in the DEFI space where they can legally without hassles borrow, lend, swap and stake tokens.
The target users of the wallet are "trading firms and crypto custodians." These institutions have concerns on the security of DEFI wallets and platforms with recent instances of hack attacks on DEFI protocals - Harvest Finance, Value DeFi, and Pickle Finance. MetaMask's institutional grade wallet aims to be a quality product with robust security and operational effectiveness, equipped to be utilised as a professional DeFi trading desk.
Curv is the first user of MetaMask's institutional grade wallet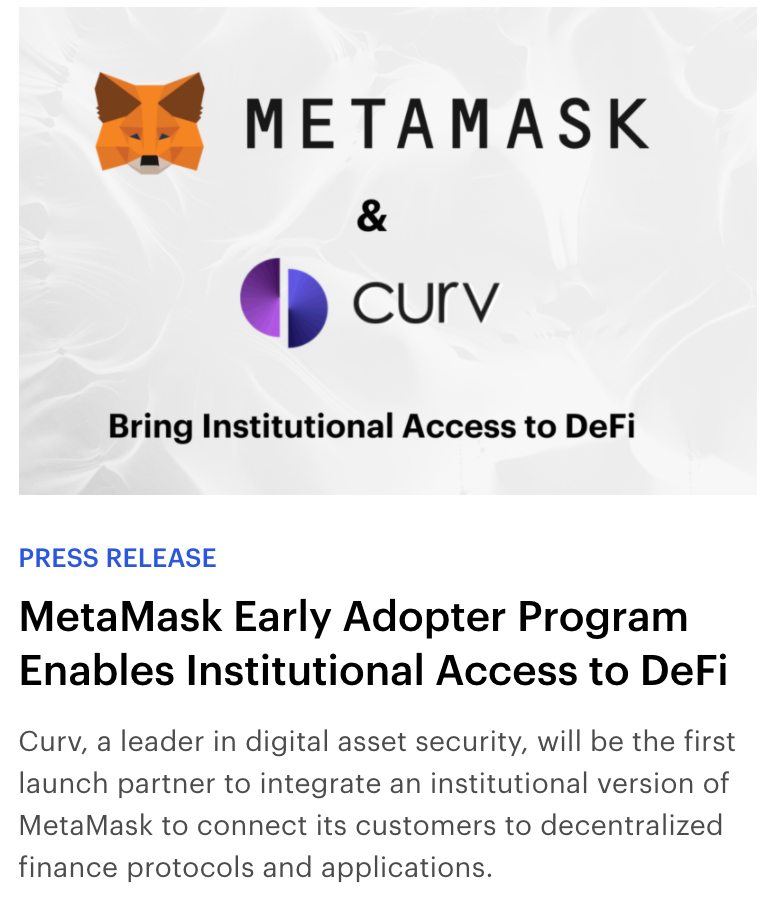 Image Source
MetaMask's institutional grade wallet has got its first user with Digital asset custody firm Curv going to test the product. Curv would build a new DEFI wallet by incorporating MetaMask's institutional grade wallet into it which will be used by its clients, one of whom is eToro, known as the "world's leading social investment platform".
ConsenSys has begun reaching out to institutions promoting MetaMask's institutional grade wallet
ConsenSys would launch the Early Adopter program, to connect with crypto custodians and trading firms, where they can check the product early on and assist with the development of the product's features through their valuable inputs.
ConsenSys has connections with many corporate institutions, which the company would reach out to and promote the new MetaMask wallet for its adoption that will bring institutional investors into the DEFI space.
DEFI Growth prospects looking more bullish than ever if institutional investors enter the space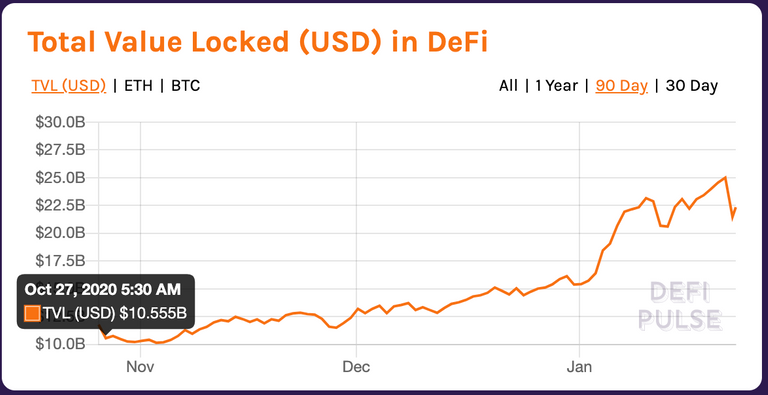 Image Source
DEFI usage has already grown exponentially without much participation of the institutional investors in the space with the Total Value Locked(TVL) now at 22.19$ billion which is double of the TVL Oct 27, 2020 (10.55 billion), 3 months ago. One can now picture how much more the DEFI space would grow when institutional investors pour in!!