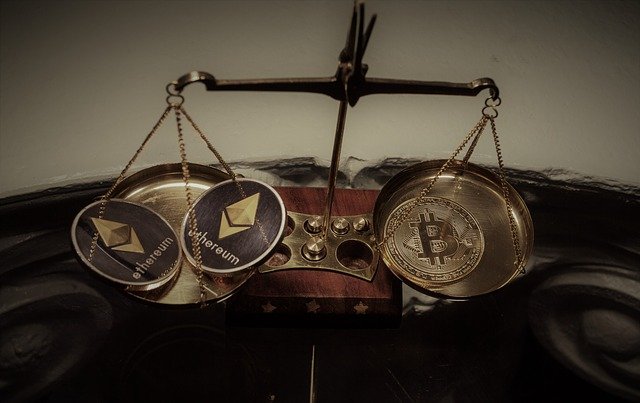 Image by WorldSpectrum from Pixabay
Wild moves of Bitcoin on Jan 4th to fill up the CME gap

Yesterday, Jan 4th, Bitcoin made huge volatile moves with BTC going down by $5300 from a range of $33,592 to $28061.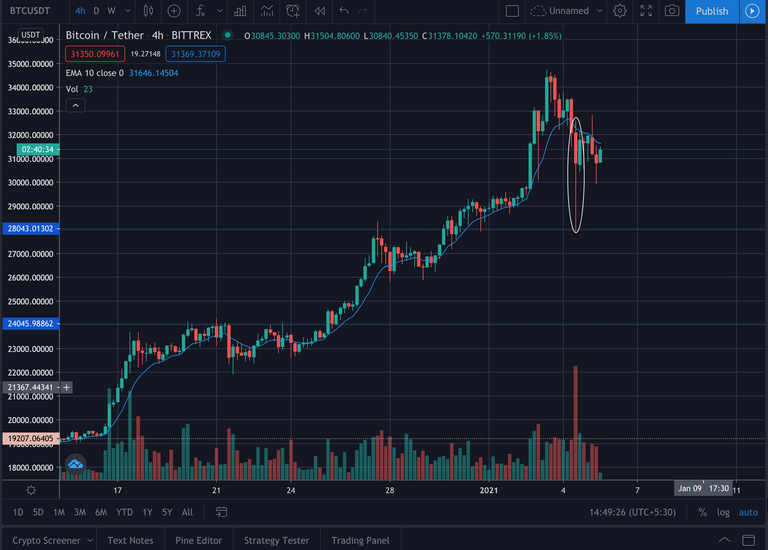 This is staggering of course, but quite common in Bitcoin's price history. Infact, this drop was expected by many BTC followers who knew about the BTC CME gap and it's correlation with BTC's price action . The BTC's price is prone to move to fill in the CME gap although not always. BTC's price on Jan 4th went down from $33,592 to fill in the CME gap at 29,245$.
Bitcoin price action's correlation with CME gap explained
The regulated platform of Chicago Mercantile Exchange(CME) on which institutional investors trade is open on weekdays between certain hours and is closed during weekends and long holidays. While Bitcoin on the free market trades 24/7 and therefore in Bitcoin's history, there have been resulting BTC CME gaps, where there is a gap between BTC's closing price in CME exchange and its opening price when the trading in the exchange resumes after the holidays. Generally, BTC's price adjusts itself to fill up the CME gap and then takes its normal course.
The instance of BTC price filling CME gap on Jan 4th
Bitcoin was opened for trading at CME this year on Jan 4th at a price of $33.430, but it's closing price was that of Dec 31st, 2020 which was around $29,245 after which the exchange closed for the new year weekend holidays. Therefore BTC's price moved down to close this CME gap of about 5300$, after which BTC's price immediately went above 30,000$ closing upwards above $31,000.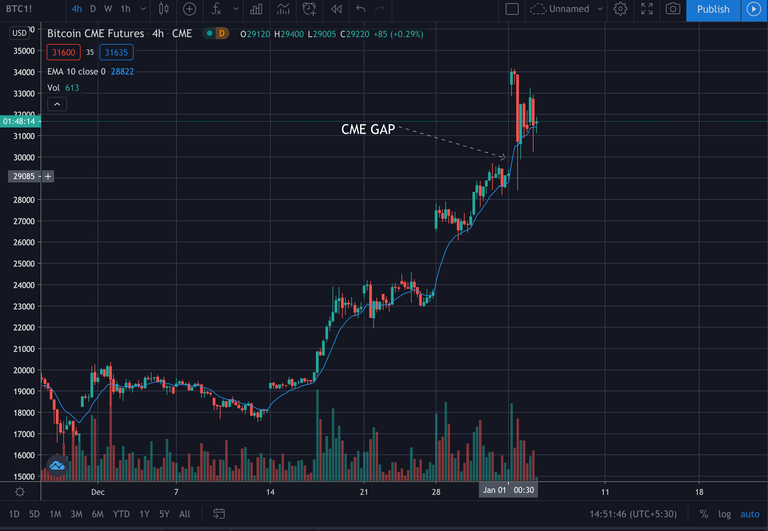 Jan 4th's BTC price action CME gap on 29,245$ gets filled
Another CME gap formed during the christmas break remains unfilled
However, Bitcoin price does not always behave this way, adjusting its price to fill up the CME gap.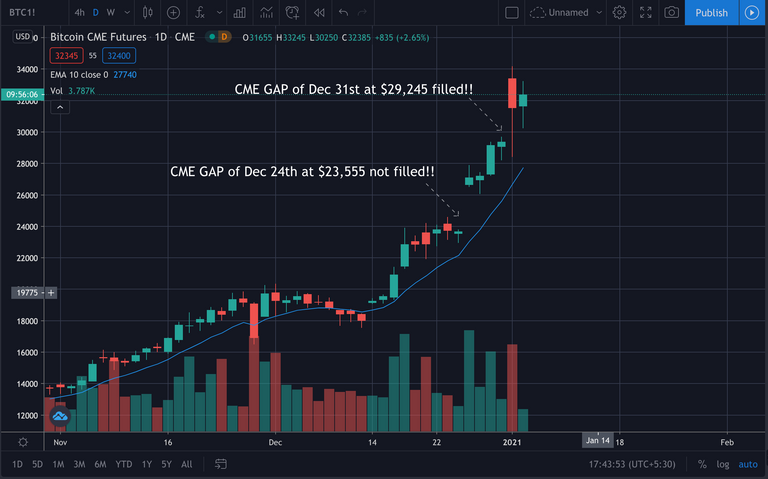 Take for instance the CME gap of 3,500$ formed when BTC's price closed at $23,555 on 24 Dec and opened at $27,185 at the CME which remains unfilled till now.
Reference Article - https://cryptopotato.com/bitcoin-lost-almost-6000-in-hours-as-cme-gap-gets-filled-is-the-correction-over/