Since small and medium sized firms find it hard to obtain loans from banks, there are prospect for them to look on the capital market for assistance.
The introduction of the State Government bonds will boost the capital market.
The likely pursuance of the Federal and State Government of the privatisation policy involving divestment of holdings in non strategic sectors and reduction of holding in banks will go a long way to increase overall responsibility for quotations and enforcement of regulations in the activities of the capital market.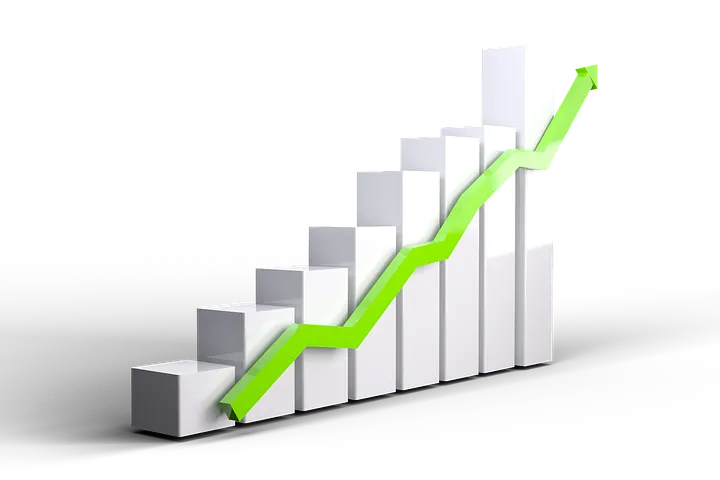 Source
The NSE need to do more in areas of information dissemination for public enlightenment, removal of stringent rules for companies to get listed on the stock exchange, increase the presure on the government through the Securities Exchange Commission for the take-off of the innovative capital market instrument such as the unit trust to venture capital scheme, and the non-voting foreign equity scheme. The NSE should also step up its effort in public englightenment, of the benefits to be derived from investing in stocks.
The government on its part should create incentives such as removal of descriminate tax and capital allowances on companies listed on the market. It should also expedite action on its privatisation policy and the sale of shares of some public companies if the objective of expanding the capital market is to be achieved.
Membership and Administration of
The Nigerian Stock Exchange
Membership of the Nigerian Stock Exchange is open to firms, institutions which may be partnership, limited companies or corporations. In exceptional cases, individuals who by virtue of their
experience and position are likely to contribute generally to the objectives of the Exchange are considered for membership.
There are two types of members - ordinary and dealing members. The dealing members are stock brokers who are licensed to deal in stocks and shares traded on the Exchange floors. Every dealing member must be represented in at least two trading floors of the Exchange.
The NSE is governed by a National Council elected at an annual general meeting. Each branch of Exchange in Lagos, Kaduna and Port harcourt also has its own council but the general council retains the
the capital market.
The National Council is presided over by a President and the Administration by the Director-General while each branch council is presided over by a Chairman and its Administration by a Branch Director or Branch Executive.
There are four departments namely -- Administration and Secretarial,
Second Tier Securities Market, Research and Information Systems
Department and the Quotations Department.
The day-to-day administration is directed by the Director-General, the Heads of Departments and branches who report directly to the Director-General.