Living with cryptocurrency is not easy deal. I know that there are some activities that no need cryptocurrency in daily life because not all people know and accept cryptocurrency as the payment.
In my opinion, we can only live with cryptocurrency in few areas like earning, working, investing, trading, and shopping online.
EARNING CRYPTOCURRENCY
Some of crypto enthusiasts have live and earn as full time earners from cryptocurrency. We don't talk about a successful cryptocurrency developers and investors but we talk about general people. I think some or most of hive users are cryptocurrency earners from various jobs and platform. My best platfom is hive. Hive give me about 50 % cryptocurrency earning include leo earning. Currently, leo token price is bullish. The earning from leo is cool. Besides that I also write for paid publication. Actually there are many ways to earn crypto but I do not do the work because the work takes me time and uncertainty. The kind of work is bounty jobs. Bounty jobs takes me a lot of time because I should report the work gradually. Why I leave bounty jobs? ICO or IEO needs long time. It sometimes takes months or year to accomplish the ICO. If ICO succesful, I should wait for the payment, waiting payment will spend for weeks, then wait for the tokens to be listed in exchangers. It also eats a lot of time. If you unlukcy, you will be scammed by the developers and leave unpaid after waiting for years. That is very awful. The best way to earn is with my hive account. I can earn hive, leo, ctp and other tokens. I try publish0x, my earning is very low because the post is not loved by readers. Do you have any ideas how to earn quick money from social media crypto? if yes, share to me in the comment section.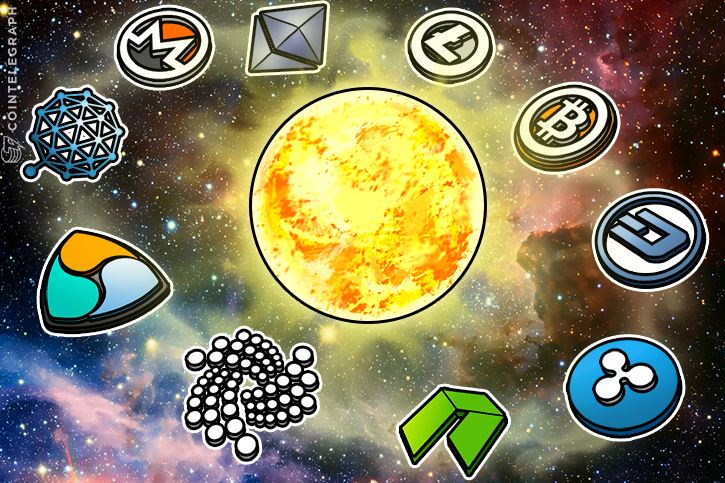 WORKING IN CRYPTOCURRENCY
Living and working are similar but working needs your effort to do something. I have never been a full time worker in cryptocurrency. I only get a part time job as a contributor for a cryptocurrency publication dashnation.com
There are many jobs offered in cryptocurrency gigs market. However, I have never got successful to get a job in the platform. There are too many competitors. My skill is jut writing and blogging.
INVESTING
You need fresh cash to invest in cryptocurrency. There are many investment platform like defi, staking, mining, masternodes and invest in power in social media cryptocurrency like hive and steem. To invest in hive power, you need big money to earn high reward for currators. if you are lazy readers, you;d better buy power delegatin. By delegating power you will earn passive income without doing anything. It workless and timeless.
BEING A CRYPTOCURRENCY TRADER
You have to be a great opportunist to make successful living by trading cryptocurrency. It needs smart decision what to buy and when to sell. Being a trader in crypto no need a special degree. The requirement is bravery , opportunity, cash money, observation. You can make huge profit in a single trade inf you are smart trader. I think I am not qualified for that profession.
SHOPPING
Another way to live in cryptocurrency is by become shoppers. How often do you shop and pay with cryptocurrency?There are many retailers and shopping sites that offer cool products and services. I often shop in bitrefill. Bitrefill also offer affiliate or refferal system so you can earn income by reffering others to shop in the site. The requirement to be eligible referrer is when you have spent money for shopping in bitrefill for 50 USD. If you haven't spent that amount of money, your referral dashboard will not appear.
HAVE YOU LIVED WITH CRYPTOCURRENCY?
Me, I have lived in a small part of it. I am not sure, in the next one or two years when I will have big earning from my cryptocurrency activities. How about you?
See the refference
https://www.forbes.com/sites/laurashin/2016/01/07/this-man-has-been-living-on-bitcoin-for-3-years/#25b551542697