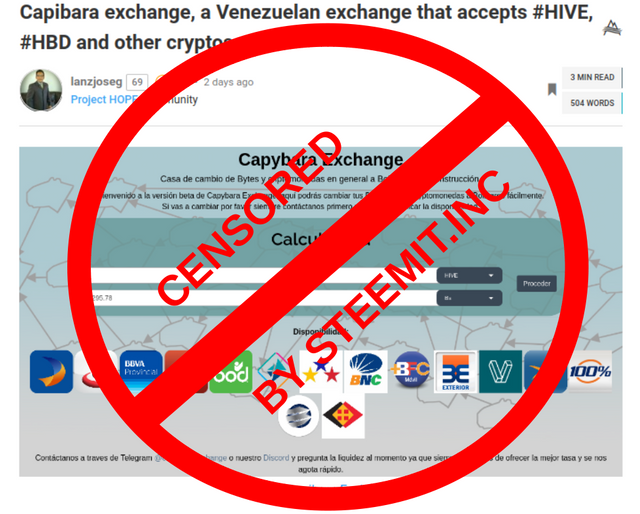 Today I also started to be part of the users that Steemit.inc has censored.
very early in the morning, I checked my Steemit account as I do every day to answer the comments that I could not answer the day before, and what was my biggest and most unpleasant surprise?
Looking for my publication that I made on Friday 03, where he talked about the great news that Capibara Exchance told us in his Discord account.
This news was very exciting for many Venezuelans, they reported that as of that day, Friday, April 3, Capibara Exchance would begin exchange operations with #HIVE AND #HBD Cryptocurrencies, at The moment I found out about this great news, the first thing I did was make a post using the SteemPeak frontend.
Link to publication:
---
You can open the link without any problem as long as you use SteemPeak, however when you go to my user and check the tab of all my posts you will find that you will not be able to see that post, They deleted it .
steempeak.com/@lanzjoseg/posts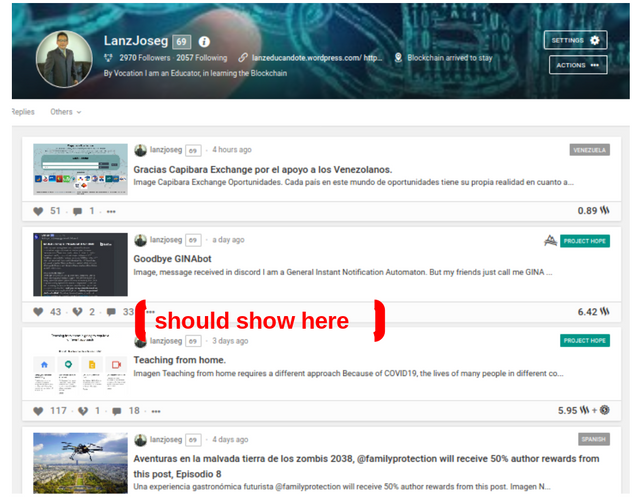 Definitivamente a la nueva administración de Steemit.inc les molesta que se hable de HIVE o de HBD en cualquiera de sus formas, lo cual considero que esta muy mal esa opción de censura, ellos alegan que siguen siendo descentralizado, pero ahora me doy cuenta que no es así.
So I ask myself, is there freedom or is there no freedom.
It is not fair that this type of action is happening in the middle of an era of freedom in a globalized world and also of investments, where we can all win without the need to harm our fellow man.
---

---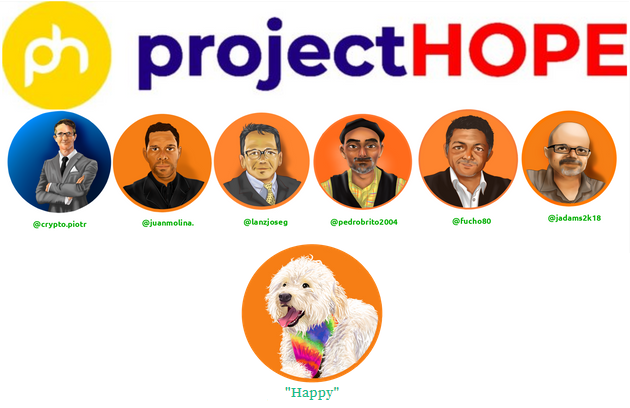 Project Hope Venezuela is an initiative created to grow.
Follows @project.hope
---
---
PROJECT #HOPE An Initiative to give hope!
Can also join our curation trail here.
---
---
---

---
---

---
---
Thanks for visiting, I appreciate your opinion.

"In constant evolution".