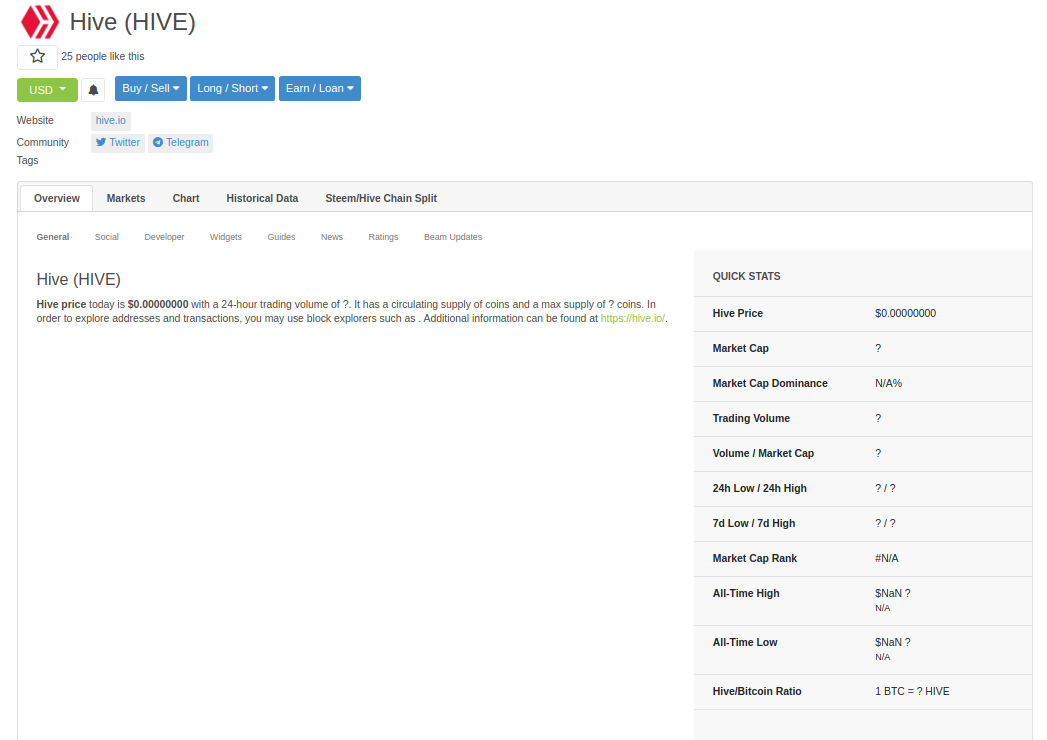 Screenshot Coingecko
Events in full swing.
Here we are Hive waiting for you, because I believe in you and many made their first publication, this is mine.
Just out of curiosity I started to check who already had HIVE in their lists and well I found Coingecko who already shows it, of course even without no exchange.
This leap that we all took is for a type of freedom that we deserve now only the next step is missing, I know it is too premature to say something about it, I also know that developers must be fully committed to the project to the point that I assume that They have not been able to sleep for many hours yet, they must be very busy fine-tuning the details so that everything goes well.
Whether good or bad, remains to be seen, but the members who came to live HIVE will bet on everything good for HIVE and for us. Since its announcement I know there was a lot of skepticism but it is already here so we must continue supporting this initiative.
Beyond finance
I am sure that we are going to need many external investors of all kinds and I mean the content creators who in the end are the ones who are going to generate the growth of Hive, for this reason I am already committed to bringing to this new world many more writers and content creators.
Binance and Huobi support Hive hard fork
Another good news was that major crypto exchanges Binance and Huobi have announced their support for the Steem Community Fork (STEEM) to create the new Hive network.
Both exchanges will take captures of STEEM account balances and both will suspend STEEM deposits and withdrawals 30 minutes prior to capture.
With this relaunch of our platform under the name of Hive, all users will receive balances 1: 1 through an airdrop, this will give us an advantage to continue growing without affecting our finances, which always ends up being the center of all types of businesses, such as I have told him in several publications I love what I do here but the best thing of all is that they pay me for that ..
The Steem migro community
I have no doubt that we will be very well within [HIVE] (hive.io). Which has broad support from everyone, this fork is definitely supported by a large majority of the Steem community members who are already here, Great opportunities to create a better decentralized future where ordinary people are truly empowered
---

---

I invite you to meet Multidisciplinary team
Project Hope Venezuela is an initiative created to grow.
Follows @project.hope
---
---
PROJECT #HOPE An Initiative to give hope!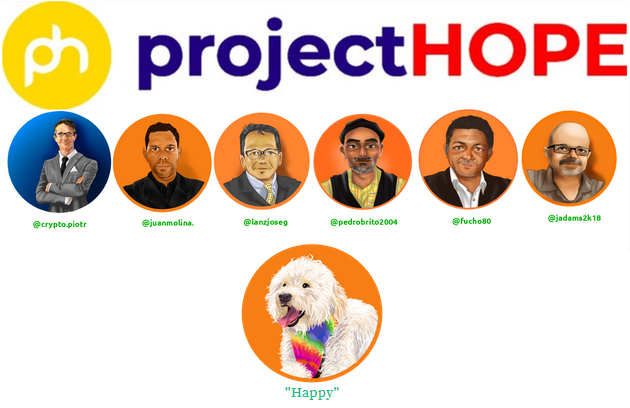 Multidisciplinary team
---
---
---
---

---
---
Thanks for visiting, I appreciate your opinion.

"In constant evolution".