Cell phones are something that play a transcendental role in our lives. That's what we have become. We can access almost anything, from business to entertainment, movies, social networks and so much more.
Now, many want to have the latest generation of phones and in good measure to continue using Facebook, instagram, tiktok, which does not leave them much profit, in fact most do not leave them anything on a monetary level, but they are still there. Of course, I know that there are those who live from social networks, doing advertising, among other things, but they are not the majority.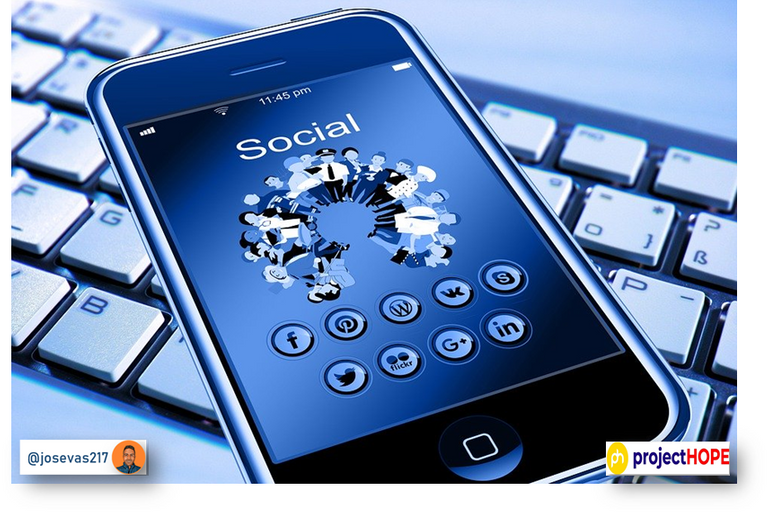 Source
I was wondering:
What would happen if in the same way that they use those other networks they make use of Hive?
No doubt the story would be different, there are people who are completely unaware that this social network (and others like it) exists.
I remember that some time ago I told a photographer friend that he could monetize his art through this platform, and he said that I couldn't conceive it, that it must be very difficult, I explained to him a little bit, and he found it interesting but he preferred to continue wasting his time (personal opinion) in those other networks that don't earn anything, but are of greater use.
So, what should or can we do so that this social network can be used by more people?
My answer is: the first thing is to educate the population about it. It turns out that the first impression when they encounter several keys, in addition to the fact that they are not easy to memorize, they usually get scared. The fact that they can't get their accounts back if they lose their passwords can scare them.
But, if we compare with other networks only use a mail and a very simple key and ready you month your account, the process to beat accounts even to publish is much easier, that keeps them there, so do not win anything.
Achieving that level of ease without compromising security is necessary, without a doubt it is.
What do you think? Do you think it's easy to get started in this type of social network? Could anyone get into this crypto-world?
Thank you very much for reading me.
I wait for you in the comments.


I authorize the use of this banner to everyone who wants to do it.