"We must be grateful for life, but permanently nonconformist." Juan Diego Gómez.
Hello community, I hope you are all having a great week, greetings. I suppose that the title caught your attention, and that you might agree some of you with what was raised, others might not, and it is normal, however, I would like to invite you to read to the end so that you understand my point in this aspect in relation to the sentence I share in this opportunity.
I would like to clarify that the author of this is a very important investor of Colombian origin, and he is a youtuber with more than 1.2 million followers, so, his statements and advice have a great support based on personal experience. Well, this phrase that I have grabbed from him, I share it because I think it is very important, and then I will explain why.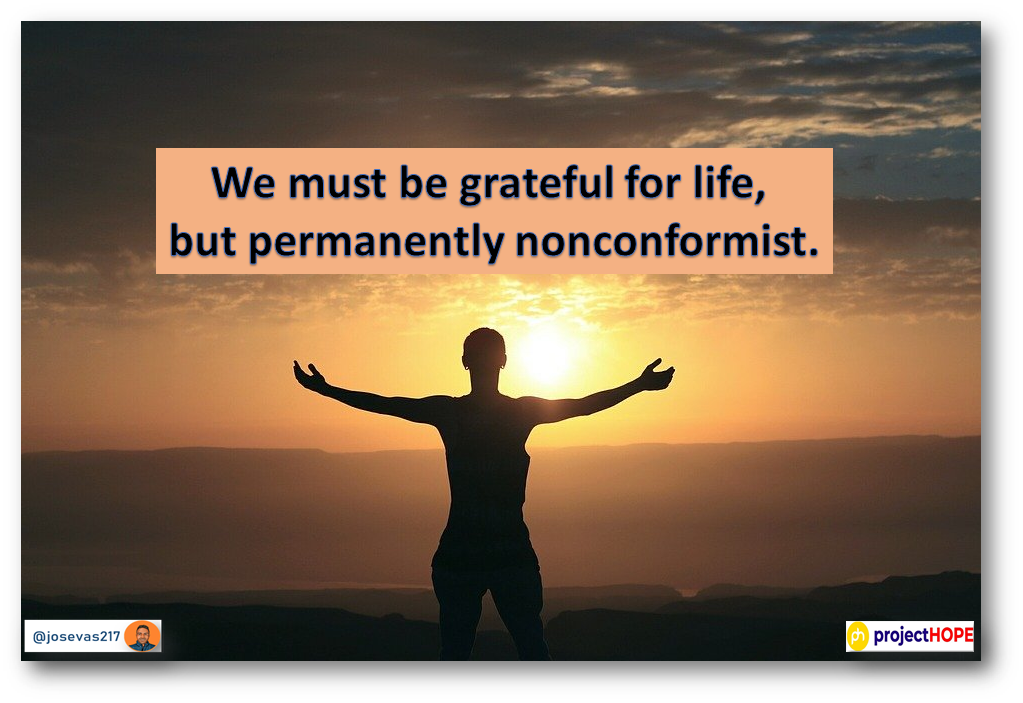 Source
We all want more things, to be successful in different areas of our life, that is normal, it is not to be criticized, but there are those who may think that being nonconformist is bad, and it is not entirely so, we are fortunate to have a good state of health or to have a roof to live under and be able to eat, that is something we should be grateful for, without a doubt, but, if we become conformist we may reach a point of stagnation that is not beneficial at all.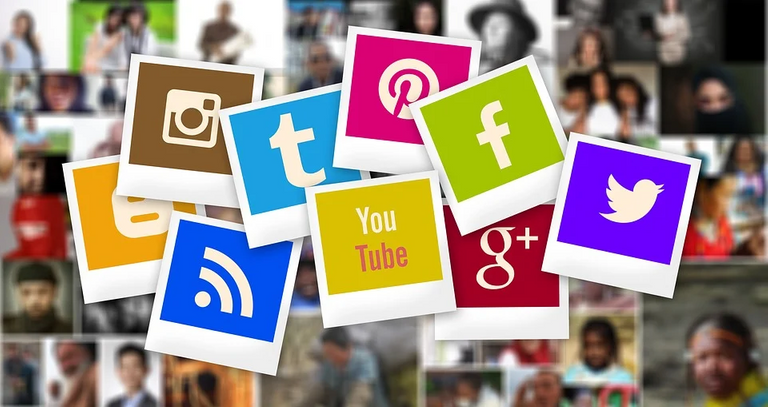 Source
Let me explain, we have many possibilities to advance, to grow in everything we propose as long as we want it, but, being satisfied with a certain thing can make us not to look for more, and this is the problem.
Let's say you have a Youtube channel with 50,000 followers, you should be grateful for that, of course you should, but considering the amount of people we live in the world, we should not be satisfied with that number we have, because we know we can have many more, do I explain the point?.
Or if we take this platform, HIVE, as a point of reference we could say that if you have a 100,000 Hive power, which is a great amount, it is good to be grateful for it, but nevertheless, you can be unconformed because your goal is much higher than that amount, the important thing here and that I want to highlight is that we should always be grateful and enjoy the much or little that we have, but always know that we can go for much more.
I bid you farewell, hoping your week is going very well.
Thank you for reading my post.


I authorize the use of this banner to everyone who wants to do it.