Hello friends, Happy New Year!!!! It is your very own favorite girl @gifxlove and she is back again. It has been quite a long time since my previous article, which is the Part 1 of the topic we are about to talk about. If you haven't read the part 1, I strongly suggest you do that before reading through this article. Click here to read through it. Before I jump into the topic of the day, I want to tell why I was away for that long. A good friend of mine, who introduced me into Hive Community and Project Hope Community, his username - @menoski, lost his mum late October. He is a very kind person and loved his mum deeply, he was depressed, I had to try and comfort him. After her burial, he still needed some comfort. Its time like this you need not leave someone you care about alone. I'm glad he is getting himself, and I want him to start writing again, I hope he starts again. Sorry for that part of the article, I just had to write some words concerning it.
Without wasting any more time, let's jump into the topic of the day.
---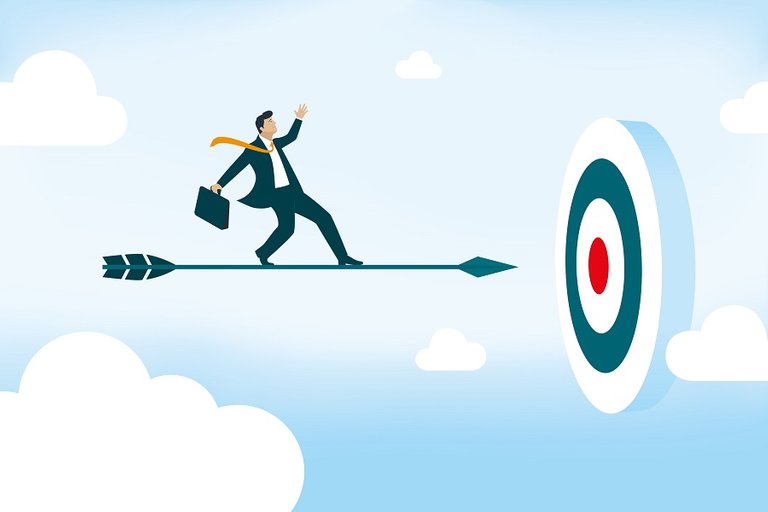 Source
---
Avoid Temptations
This seems like a very easy thing to do but it isn't. Our major temptations in this current era is social media and sex. We can't go through one hour without checking our social media and once we see something interesting or exciting. What we normally do is, "Just 5 minutes won't kill", when the 5 minutes reaches, we would be like, "Nah!! 10 minutes more won't do any warm" and it goes on and on, and before you realize, you have wasted over 1 hour plus on social media. It always starts small but takes a huge part of our day. If we should calculate the hours we spend on social media everyday, it is nothing less than 3 - 4 hours for an average person. Just imagine, if you had put that 3 hours into something more productive, like reading that book, or completing that task, or learning that new skill, everyday, do it for 3 months, you notice a huge positive change in your life.
I also said sex, right? Sex is a major temptation that hinders us from been self-disciplined and hence, success. Sex is something we all want and need, and its natural, but if you want to go far in life, you need to be able to discipline yourself from the sexual urges that always comes. Imagine, a pretty lady tells you that tonight she will be having sex with you. You know your day is messed up already right? You will be thinking of it all day along, hence, making you less productive. Then imagine she cancels the meeting around 2pm(which ladies most often do), your emotions would be over the place. You have been aroused already, time for you to think of something positive, instead you will be thinking of an alternative lady to have for that evening. Also, the time, spent during sex is quite much, the actual sex time might not that much, but the talking after sex and those other stuffs are time consuming. Imagine you do that like 3 to 4 times in a week, you won't be able to accomplish much in life, except you are rich and you already have investments but for average person, you won't be able to accomplish much in life.
So in order for you to be Self-disciplined, you need to avoid such temptations by all means and success will be yours.
---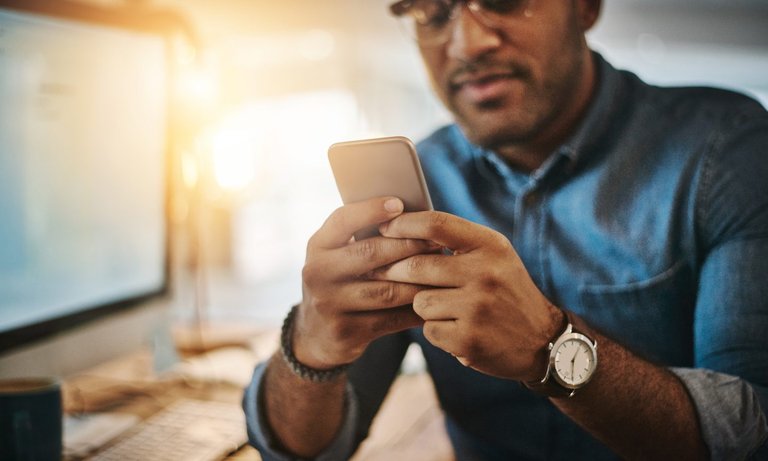 Source
---
Create Rituals & Habits
We humans love daily rituals and habits, with time, we become automated to act and behave in a certain way. So take a good look at your life and how you will like to be living it constantly, write it down and then start acting on it. It won't just happen over night but constant practice will help you achieve it. Creating a daily ritual/routine is the best way to live in this current era. First, try to make something you must do immediately after waking up, such as 10 push ups and 10 sits up, start with something like that first. When you notice that your are already used to that ritual, add something else, wait until you notice it has become a habit before adding a new habit. With time, like 6 months, you would notice that you are living a routine life, it may sound boring but that's the way you can try and achieve success in life. Students that get admitted into Yale, they have constant routines, or the athletes you see, they have constant routines, with all their wealth, they must wake up every morning and hit training ground. Same thing with businessmen and politicians, they all have a routine.
If you have to achieve success you have to have a daily rituals/routines/habits.
---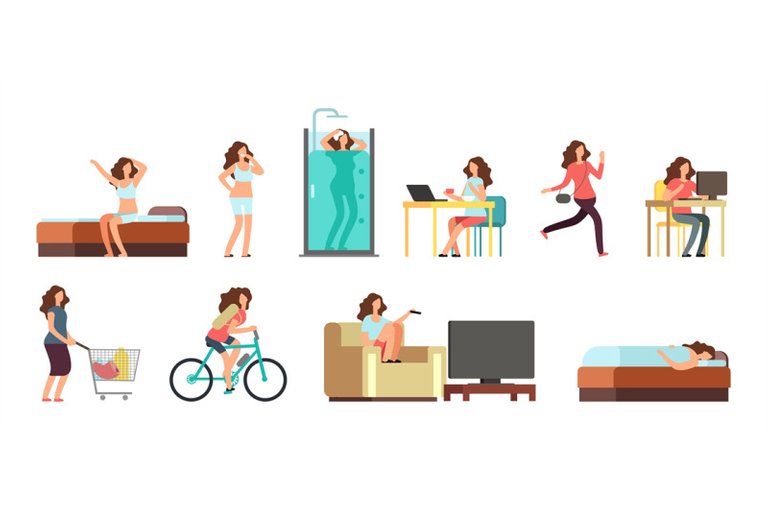 Source
---
It Still Remains Your Favorite Girl, @gifxlove
Bye For Now