Hello friends!
Thinking about everything that the COVID-19 pandemic has generated since its emergence at the beginning of the year, if we look at it from a scientific point of view, the entire planet has become the scene of a large laboratory, in most of the Countries are conducting pharmacological tests, new technologies, devices and devices that can help combat the pandemic.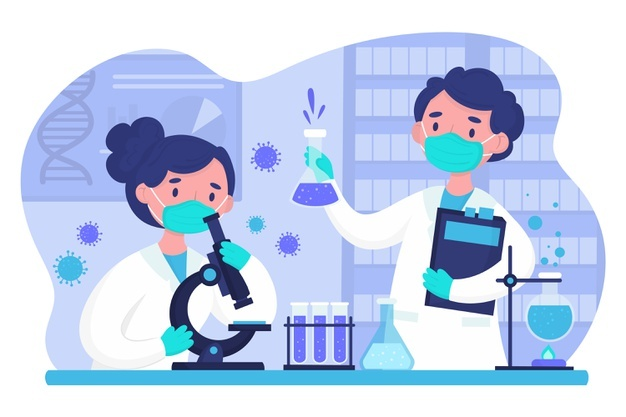 Source
Without a doubt, these actions are inevitably giving rise to new discoveries in the field of medicine, engineering, technology, among others, creating new inventions that are being tested to determine their effectiveness and safe application in the areas of prevention, treatment and eradication of this virus.
Historical background
There are historical cases of discoveries that changed the world and had a significant contribution to society, eventually changing the lives of millions of people around the world.
Such is the case of penicillin, whose accidental discovery in 1928 by Dr Alexander Fleming, through a failed experiment; This discovery has saved the lives of many people around the world, making it one of the most important discoveries of humanity.
We should also refer to VIAGRA, a drug discovered in the year, incidentally by Pfiser laboratories while testing for a drug to treat blood pressure, the famous blue pill has impacted the sex lives of millions of men around the world.

Source
What to expect from our current situation.
Brazil.
If we take into account that the discoveries mentioned above were discovered accidentally or by chance, and we think that there are many people around the planet working constantly, without a doubt, I am sure that new discoveries will emerge that will help the world after this coronavirus .
For example in Brazil, a group of scientists developed a tissue, which is reportedly capable of eliminating SARS-Cov-02 with an effectiveness of 99.9%, the virus that causes COVID-19.
According to the developers, they are already working on applying for a patent and this fabric will be used in protective masks and hospital garments. The fabric is made of polyester, cotton and a layer impregnated with silver particles.
Argentina
In the case of Argentina, what happened is that they have just developed a serum, the serum in the first tests proved effective to neutralize the effect of COVID-19.
The serum has the same application as the one used for poisoning, poisoning, snake bites, scorpions and other similar situations.
Conclusions.
I am thinking of a post-covid19 scenario, where some important discoveries have been developed to be applied both in the field of medicine and research, new ways to prevent and combat this and other types of viruses that may threaten them in the future.
We are aware that a Post-Covid-19 world is not around the corner, that we have to wait a while to control this pandemic, but I am optimistic that it will bear good fruit in terms of scientific research.
Let me know your opinion!
We are Project HOPE a community that brings hope!
---

---
Visit our website

---