Christmas is a special season, Christmas is celebrated in many parts around the world, with a large number of traditions and customs that go from generation to generation, which vary according to the culture of each country.
Christmas is synonymous with joy, hope, synonymous with unity, fraternity, solidarity, reunion, forgiveness, love, family sharing, respect and reconciliation. Surely we will find another amount of virtues and values ​​that become synonymous with Christmas.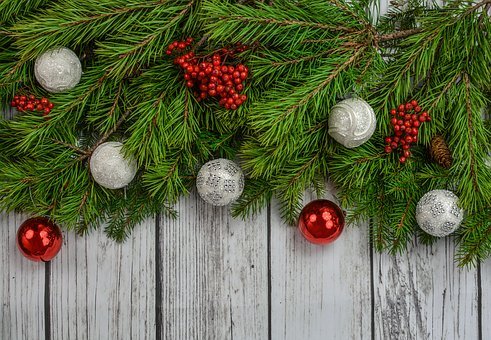 My Christmas message!
Today I share with you my Christmas message, with my best wishes for steem and project hope.
As a Venezuelan and country man my parents taught me the value of being grateful and my wishes for you are moved by gratitude, to be honest, I think that without you I would not have Christmas, I am fully convinced that this platform is a door that God opened for our blessing
I wish that this Christmas you have peace in your house, that success floods your paths, blessings follow you wherever you go, that you ride on favors, that your children merge with you in an eternal embrace, that the winds of victory be pose on you, every business you undertake is destined for success, and the shadow of failure flees so as not to return, so that you can fulfill the desire of your heart and be prospered in everything.
Merry Christmas steem, Merry Christmas project hope!
A grateful family!
Gerson villegas
"My family and I are grateful to have extended that helping hand when we needed it most, thank you very much steem and project hope."
Merry Christmas steem, Merry Christmas project hope!
---
Yulennys Ugas / Genderson villegas
"Words of thanks to steem and project hope for the help given this year 2019, I wish you a merry Christmas and a happy new year, many blessings and success from my family for the year 2020."
Merry Christmas steem, Merry Christmas project hope!
---
Yuliannys Villegas
"Steem and Project Hope!
I feel very grateful to you for your great help this 2019, my best wishes for you in 2020, successes and prosperity for each of your projects.
Merry Christmas and a happy new year, my family wishes you in the name of Jesus! "
Merry Christmas steem, Merry Christmas project hope!
---
Jeremi Villegas
"I thank all of steem and project hope for helping us move forward.
I wish you a Merry Christmas! "
Merry Christmas steem, Merry Christmas project hope!
---
Final message!
This publication goes on behalf of a grateful family, my wife and children are very grateful for what I represent steem and project hope this year for us, I can not predict the future, I do not know where we will be next year at Christmas, so today I take this day that God gives me to thank all the good people I could meet this year here, all those who valued my work, those who read, commented and voted on my publications.
To all those with whom I established a more "close" relationship if I can use this term for you friends my best wishes at Christmas and New Year.
@crypto.piotr thanks for your spirit of leadership, your generosity and tireless willingness to work, your vision of the future and friendship.
Brother @roleerob, your wise advice drives me to move forward and keep my profession of faith firm, your generosity and your faith distinguish you.
@wakeupkitty I still remember my first comment to one of your posts, I noticed something hostile hahaha, but today I appreciate your continued support for each post, thanks for embracing the project @hope.venezuela
Always willing to help, with a deeply spiritual style my friend @edgarare1 an exemplary fighter.
@juanmolina, @lanzjoseg and @jadams2k18 are a great team, from you I learned so many things this year that I would need several publications to talk about them. They are the best!
---
To the professor @pedrobrito2004, a chair on the platform my most sincere wishes for you and your family, we are just relating but you always have a comment for everyone.
Friend @achim03, your generosity and humanism make a difference, your projects in favor of Venezuelans, is something very commendable.
I also want to thank all those who work in charity and the Nobel Token project @achimmertens, @ireneblessing, @ritxi,
@culgin we haven't had much contact, but your posts and your tipucurate have helped me a lot.
@alokkumar121, @chireerocks, @machnbirdsparo of which I always have a nice comment and a Stay blessed!
By its consistency publishing, @gandhibaba is an exemplary warrior.
To those who do not mention Merry Christmas too!
Merry Christmas Steem, Merry Christmas Project Hope!
---
PROJECT #HOPE An Initiative to give hope!
---
Partners supporting my work:
---
Visit our website

---