Hello dear friends, how are you? I hope you are well, and also that your week has been very productive, as always I got lost for a few days but I came back hehehe had other things to do and I had to solve them.
Today I want to talk to you about a very outrageous situation, history repeats itself but this time in Colombia Bogotá. Again the abuse of power manifested itself and took another innocent life.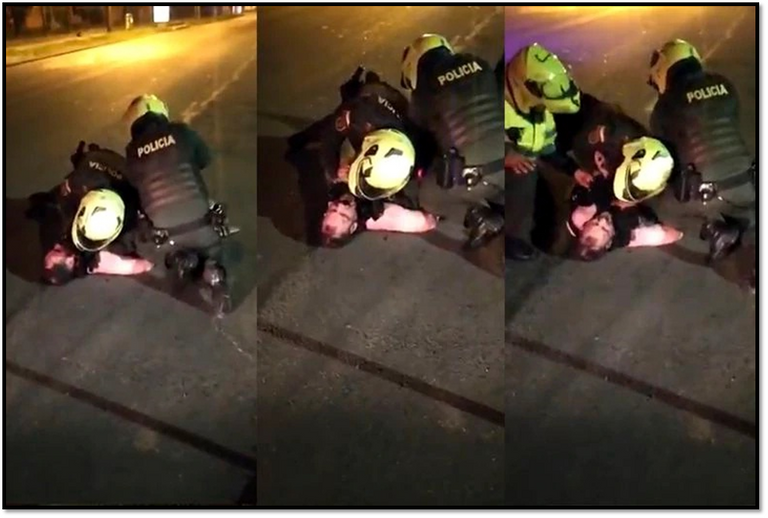 Source
I imagine that some of you know the news since it has been seen worldwide, but if not let me explain what happened. A man like any other goes out to enjoy a night and for reasons of fate apparently has an altercation with a friend and for supposedly altering the public space some police officers arrive. Obviously, as many of us know, some security forces do not know how to do their job well and prefer to leave by beating and opting first for violence.
Exactly that happened, the man was attacked in a certain way by these 2 policemen and also received multiple shocks in his body, to be more exact it was 12 shocks with a TASER, despite the pleas of the citizen the police preferred to continue causing him pain before listening to his pleas.
But it turns out that not everything was left there, after finally finishing with the shocks they decided to take him to the place where the police commonly hang out, called CAI here in Colombia. Obviously, these men decided to continue with the torture and simply beat him to death, until this man, a lawyer, died.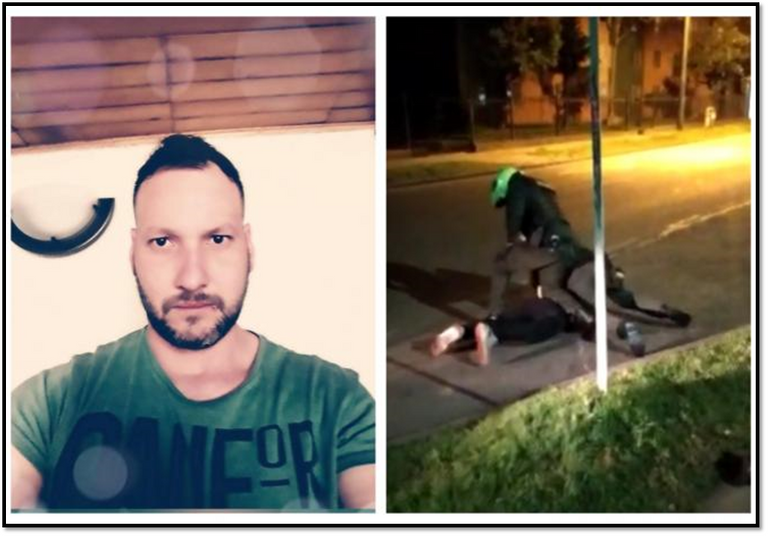 Source
It is a very sad situation, a 44 year old man and father who earned an honest living and was about to receive his law degree. In my opinion, it is a tragedy and misfortune for his family members.
This not only happens in the United States but in almost every country, law enforcement agencies take advantage of their power to humiliate, inflict pain and even kill others in cold blood. The same happens in my country, Venezuela, a country where human rights are violated and where criminals are respected more than security forces.
All this happened on September 9 in the early morning hours, I particularly learned about it in the midday news and obviously people did not react in the best way, it is an act that simply cannot be accepted by any society. That is why people took to the streets in anger about what happened and with every intention of attacking the police. AND THAT'S WHAT HAPPENED.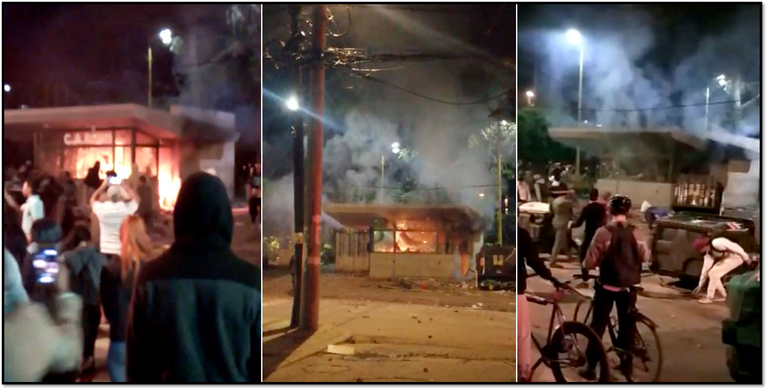 Source
Bogotá is on red alert for all that has happened, waiting for the decision of these "citizens" who are supposed to defend us and not kill us. I know that violence with violence is not the solution and that many will see it in a bad way, but if people do not go out to the streets and make themselves heard, absolutely nothing happens, the government and the mayor's office do nothing, then justice must be taken by force.
It is sad and frustrating to see this type of situation, since not only was the death of JAVIER ORDOÑEZ, but there were also injuries and other deaths that will surely remain unresolved, every day we are worse off and the security forces are definitely all the same, no matter how developed they are, they all have the same attitude.

I just wanted this story to be seen and for everyone to know that injustices are just around the corner. One day we are alive, the next day we don't know.
Thanks for reading me!