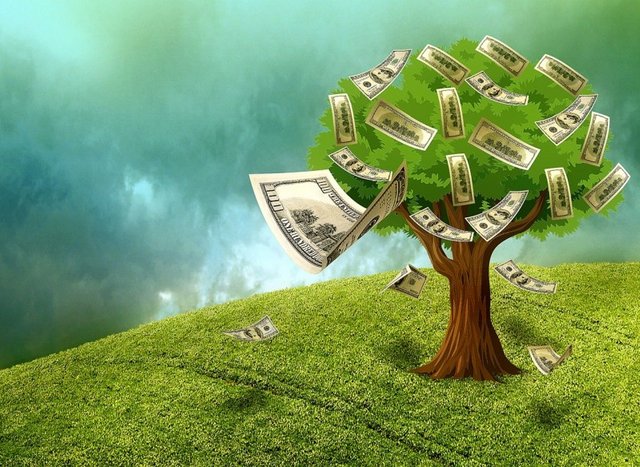 Summary
Every business or investment requires continuous attention or improvement.
Therefore passive income without work doesn't exist in its clear form.
To reach a satisfactory regular income you need hard work. Or a lot of funds and high-level professional or business skills.
You can make it, but get well prepared.
Dreaming about a World Without Working
"Passive income" has become a very popular topic in recent years. Countless websites, blog posts, and books are detailing the benefits of this method over other earning opportunities. In these times many people are dreaming of living in such wealth and not having to work at all – or working almost nothing. Young people often want to do things differently than their parents, and they don't want to struggle with working through all their lives as elders did.
We all, not only older people, are dreaming of golden retirement years spent in peace. And, of course, living in a good financial position – thanks to our continuous income from some constant source. Many of us also imagine reaching this with little or no work at all.
The dangers of passivity
So does "passive" mean you don't have to work? Not at all. In reality, if you try to use this strategy for making some extra money, it can be very dangerous. You can lose all your income or at least face a constant decrease in funds.
Let's see some real, practical examples to understand this:
1. You Are Renting Apartments
If they are in the same building and it burns down, or this district of the town gets abandoned, or the whole city decays, like Detroit, mostly a ghost town today... In each of these cases, your investment loses value considerably. (It does not matter whether you inherited, purchased or acquired the property in different/other ways.) If you have different real estate objects but a general recession begins and many tenants are unable to pay the rent, your expenses can exceed your incomes for years.
2. You Have Bought Different Stocks on the Stock Exchange
You are living from the dividends, but most shares lose value. This may happen due to a recession, or new, disruptive technologies that may cause companies to shrink. Your dividend income falls also to a fraction of what it was before.
3. You Write a Great Book
The book sells very well at the beginning, but later it goes out of fashion. People are interested in other works, sales fall to a fragment of their initial volume. You have barely any income from it.
4. You Make Your Own Successful Business
But competitors are also strong and your earnings shrink below the industry average over time. Maybe automation makes most of your efforts pointless. Your business and your income declines.
5. You Own a Limited Partnership in a Business
That means you are a silent money lender in the business without management rights. But your managing partners may steal your ideas and step down, transferring all your value to their own business. You have nothing or a very little left.
6. You Have a Low-risk Bond Portfolio
You are living from the interests and yields of this investment package. But the government or the central bank generates high inflation and this way your investment diminishes. This is a common practice among governments, and not only in unstable developing countries.
(Photo: Pixabay.com)