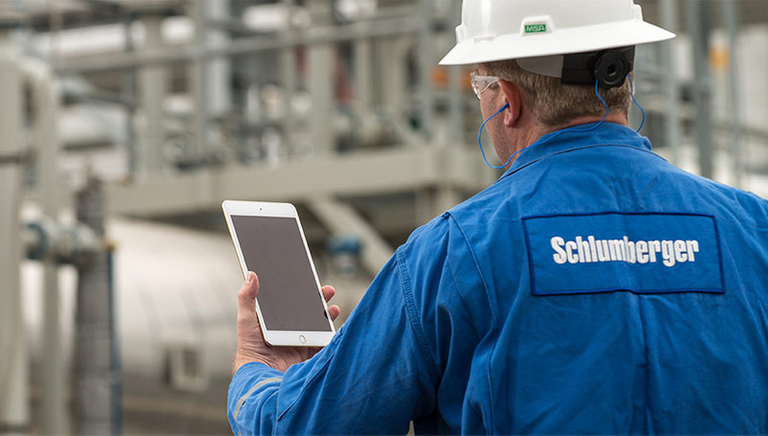 Image source
Greetings friends of the blockchain platform.
On this occasion I come to explain the reasons why the company Schlumberger is the pioneer in technological innovation par excellence in the activities to perform well operation services.
There are areas within the oil industry where Schlumberger is a pioneer, such areas are
Reservoir characterization.

Drilling of wells.

Reservoir production improvement.
But it is not just saying it, of course there are plenty of reasons to prove it, in particular I can tell you that when I was a drilling and well rehabilitation operations engineer, I always tracked Schlumberger as the contractor most involved with the most important activities within the oil well drilling and rehabilitation field.
The company has product and service sales in more than 120 countries and employs approximately 100,000 people representing over 140 nationalities. Schlumberger provides a full range of products and services to industry, from exploration to production, and comprehensive solutions that optimize hydrocarbon recovery.
What is demonstrated is that its great capacity expands in diverse oil countries and with a capacity in the volume of its trained employees, which allows its technological innovations to reach different parts of the world, I know that in my country the industry is paralyzed as in 90% and this company is no longer offering its services, nevertheless perhaps in a not very distant future the state company PDVSA can be reactivated and can count on its services.
What state-of-the-art technologies has Schlumberger been offering?
It would be good to go back to 2019, when this oil company offered a technology based on GyroSphere MEMS gyroscopic drilling services.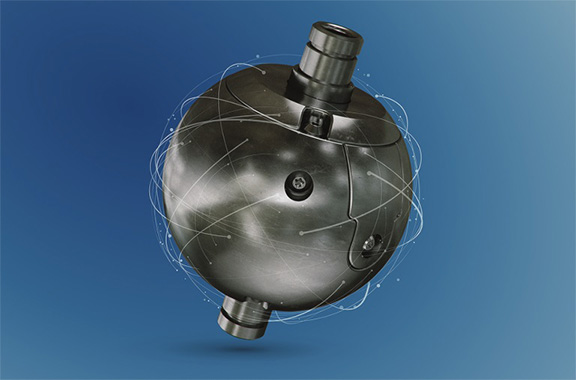 Image source
The GyroSphere provides more transparent gyroscopic survey data that increases drilling operation efficiency and tool reliability while improving access to small target reservoirs. Case studies show that the GyroSphere service can reduce the uncertainty ellipse by up to 45%.
The important thing about this technological tool is that it improves the process of drilling wells, while at the same time small-scale oil fields can be accessed. This leads me to conclude that it would be very interesting for exploration activities to incorporate and deepen the use of this tool since it also reduces the uncertainty in the search for hydrocarbons.
There is another technology that is immersed in the services with GyroSphere, this is the technology of microelectromechanical systems (MEMS).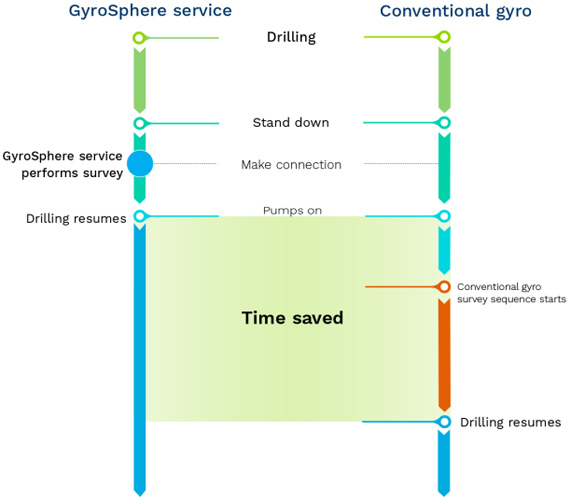 Image source
This is a technology that employs certain basic principles that are used in robots, spacecrafts, smart phones and drones, by using this same principle allows you to apply its advantages in directional drilling, so you can more easily obtain the reading of certain parameters in directional drilling that are very important such as the azimuth, direction and the inclination that carries the face of the drill bit.
The HyperBlade hyperbolic diamond element drill bit
It seems that the technology provided by Schlumberger goes as far as improving the drill bit, let's see what this technology consists of, which in itself must surely improve the drill bit in order to be able to drill in less time and reduce drilling costs, but before guessing let's see what it consists of:
The HyperBlade is the latest advancement in polycrystalline diamond (PDC) 3D drill technology from Smith Bits, a Schlumberger company. It incorporates the hyperbolic diamond cutting element developed by Schlumberger to meet the specific challenges operators face when drilling soft and plastic formations. The new technology incorporates the distinctive geometry of Hyperbolic diamond cutting elements that cut 20% more into the rock than conventional polycrystalline diamond cutters.
Indeed I was right, Schlumberger with this technology improved the geometry of the drill bit by incorporating a cutting element of hyperbolic geometry and that being made of diamond can cut any type of formation rock whether soft or hard, and this effectively improves drilling times and minimizes associated costs.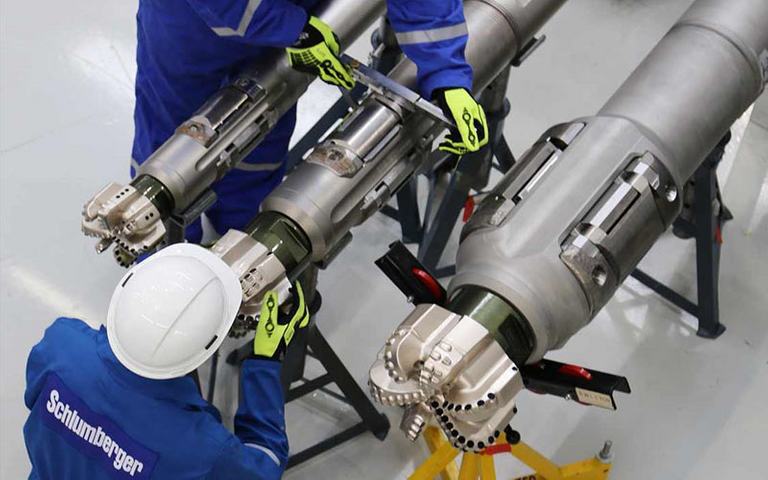 Image source
Conclusion and contributions
I believe that this industry will continue growing in new technological innovations, classically it has been a company characterized in innovating technologically in the directional perforation where they offer a diversity of tools, but for sure there will also be new contributions in exploration and production, it is good to evaluate these continuous technological advances since in the present the technology contributes a reduction of considerable costs that can make oppress the hydrocarbon exploitation mainly by the low prices experienced.
The technologies shown here are not all those with which Schlumberger was able to innovate, but in order not to make the post longer I only wanted to make a summary of the most important technologies, if you want to learn about all the technological innovations of this company I invite you to read the reference article of World Energy Trade.
Greetings and until a next delivery where I will continue sharing new posts related to the technology associated with the production of hydrocarbons.