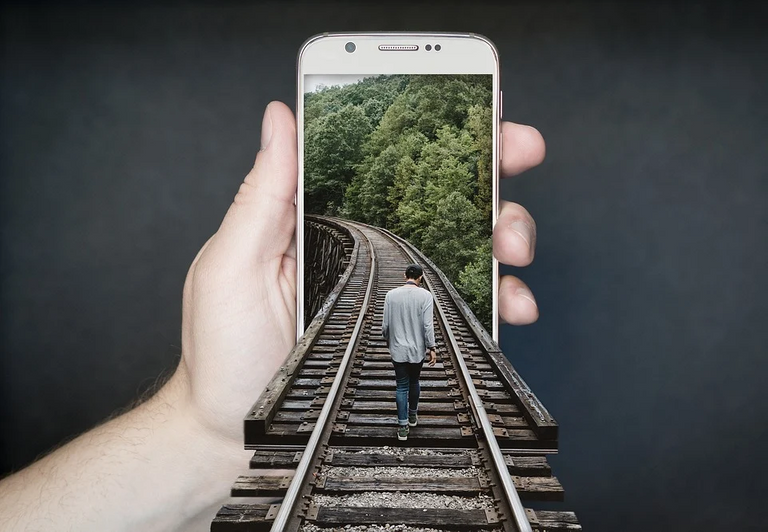 Hello friends hivers.
It is important that we know which main event will mark a before and after in the way technology will be used and assimilated. If we think about the big event that made humanity take a different direction in its lifestyle, then we have to talk about the covid-19 pandemic.
It is no secret that the Covid-19 pandemic completely changed the panorama of health, economy, and the way we do business, so we can conclude that the parameter that came to be established to somehow regulate all the problems that the pandemic brought us is technology, so in an analytical context I could say that technology could have a before and after.
One thing was the way in which technology influenced our lives before the covid-19 pandemic, and another way is the way in which it has been evolving since the covid-19 pandemic began, so that today technology can be thought of as that entity that is the spearhead of today.
I believe that the turning point in the use and impact that technology is having on humanity should be chronologically situated at the end of the year 2020, since I estimate that by this year 2021 technology will end up breaking into great achievements and surprising us all.
If, for example, with the pandemic we are already forbidden to meet, then surely technology offers us the opportunity to socialize from virtual meetings.
This inflection point is basically preparing humanity to live in less human interaction and having a marked technological presence, it is a situation that I live every day, that is, we cannot meet and see our relatives who are distant due to all the restrictive measures, however a technological application such as whatsapp brings us closer to them.
For the older people it is not the most pleasant experience, since our parents and grandparents are used to that physical approach, but the current circumstances do not allow it, so it is a reality that we have to adapt to the new changes.