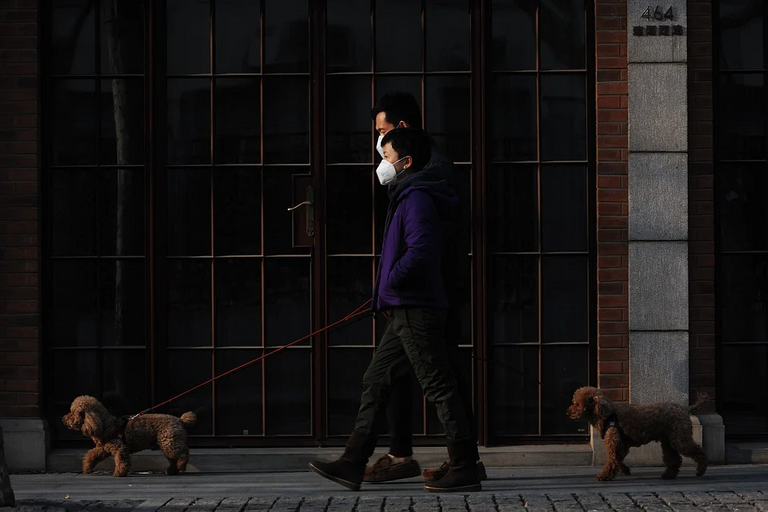 With the figure that we currently support of the current world population of the planet, it would be illogical to think that for whatever reason we could put in quarantine approximately 2.6 billion inhabitants, which represents a third of the world population, and this is what has happened as a result of the covid-19 pandemic, Believe it or not, all this may have a high psychological impact on the current population and perhaps on those to come as well. The crown virus pandemic may be the turning point for a before and after in the way a society behaved before and after the covid-19.
It would not be a crazy idea, for example, for us as individuals to ask ourselves certain questions as self-reflecting psychoanalysts in order to perhaps understand the psychological impact this long confinement can have on society, for example if we individually answer the following question:
What have our emotions been like during the period of pandemic and confinement?
It is very important that we ask ourselves this question, since from it we will be able to diagnose even our behavior linked to our emotions during the quarantine period and compare them with the way we expressed our emotions before the pandemic.
Perhaps for many of us the confinement and scarce social interaction has not hit us much because the acquisition of technology allows us access to different social networks that allow us to interact with other people, to express our points of view, but not everyone has this possibility for different reasons, for example there are sectors of world society where technology is scarce like the Internet, Another sector of society is that of the elderly in which many do not have a mastery of the use of technology and the Internet. For these last two sectors, the psychological impact of their behavior must really be impacted negatively, since unfortunately they have to be in a mandatory confinement without having any other way to vent their emotions.
The scenario during this pandemic period is further aggravated in the psychological aspect of the world's population when, for example, the lack of attention from the authorities and governments of the world regarding psychological assistance during the pandemic could make us all pay a high price in what will be a new admitted behaviour, which will certainly not be the one that suits the society of the near future.
It is also important to note that in the psychological and behavioral field, perhaps everything that is being experienced and will be projected into the future is not all bad, what do I mean by this?
Although many individuals may have a hostile behavior motivated by this confinement, perhaps many people are also adopting a behavior of adaptive response to the adversities that are occurring as a result of the covid-19.
Not all of us have this ability, but if we think about it and are positive, we may be able to reinvent ourselves with new ideas in the face of difficulties and recreate our lives as best we can during this quarantine or for as long as it takes.
All our behavior and psychological walk in this critical period is going to depend on whether we can develop enough strength to become the best version of ourselves, it's as if we can go from a normal state to one of alertness that favors us to act rightly in the face of adversity no matter what difficult situation we find ourselves in.
Even though we still don't have a good picture of the scope of what we are facing, because even though we have seen in the news the alarming numbers of infected and deaths by covid-19, I personally believe that the worst is not yet over, this period of pandemic and the longevity of the possible consequences is something we are not well prepared for, so this whole environment must be assumed as the greatest challenge ever seen in the history of mankind.
What leads me to think that this period of social confinement is the greatest psychological experiment in history?
Logically, I think of this long period of social confinement as an experiment, since no matter how much we look for ways to know what the behavior and conduct of a society will be today and in the future, I think we will never know for sure how people in today's world society will respond to this period of quarantine and confinement.
To understand a little bit also the way in which I consider this period of social confinement as an experiment I can cite the example in which we see companies that have had to close, and added to this a third of the world is confined for prevention of a possible contagion, therefore we have no modeling system that gives us a clear certainty of what can happen in terms of behavior and conduct before this confinement or confinement or whatever we want to call it.
My perspective on the possible psychological consequences that the world's population might face as a result of the covid-19
Many people may not be quarantined for more than two months, just by social contact going to the supermarket or connecting online at a meeting or social gathering not enough to alleviate the loneliness that it may feel, so feelings of loneliness can increase to overwhelming levels, changing the way many people act and express themselves.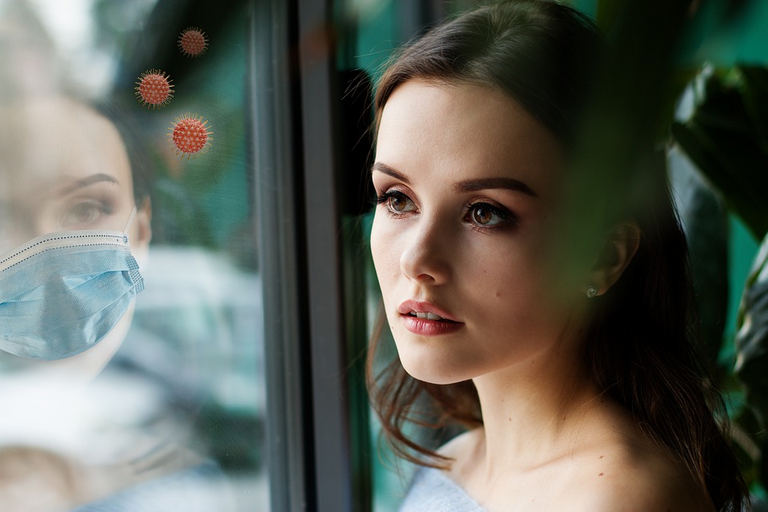 As a positive counterpart we can also experience positive behavior, since many people see that another likeness needs help makes us tend to be more supportive and have a greater sense of social cohesion, this is a feeling and a way of acting that can spread to many more people.
In order not to make this post any longer, I simply thank you for taking a few minutes to read, so I invite you to comment and leave me your impressions and reflections on what you think about the behavior that human beings would adopt as a result of this pandemic of covid-19.
Image sources
Pixabay 1