Greetings friends.
First of all I want to tell you that I have already gone quite far in reading this fantastic book, and that it is leaving me a significant learning experience in the way I now perceive personal relationships and the way I deal with other people.
As part of this tenth part I want to share my own analysis about the secret of one of the greatest philosophers of antiquity as Socrates was.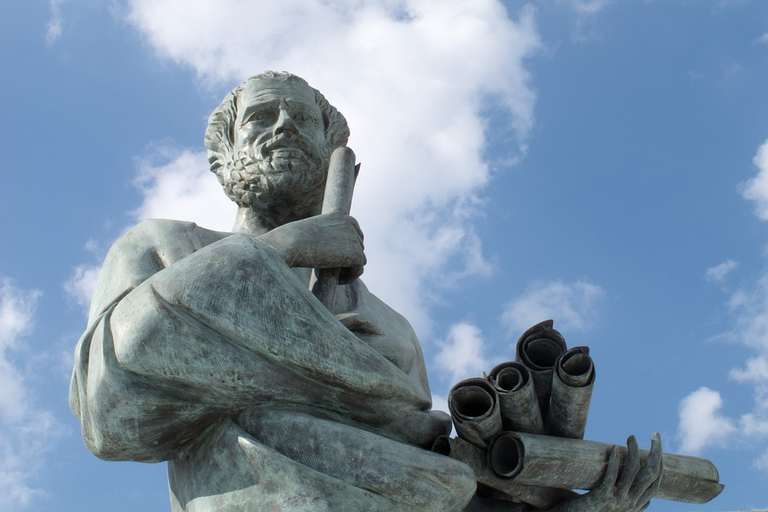 Among so many important things in the historical legacy of this legendary philosopher is the capacity and ability that he had to persuade others, today it is a legacy and philosophical learning that is used and is a very useful tool to gain followers and new followers for a common good.
What is Socratic Philosophical Technique?
Basically and according to my perception the Socratic technique was simple and complex at the same time, since it combined psychology, cunning and an enormous capacity not to have to contradict the opinion of his adversary, but it was taking him to a field of dialogue and debate, where a number of well directed questions achieved in the other person a set of answers where most of them were affirmative answers (yes).
This technique is very useful because our opponent ends up agreeing with us without realizing it, and we who use the Socratic technique are left standing, since we have not become hostile or negative in the conversation.
The important thing about the technique is to know how to direct the conversation to a series of analytical questions in which our opponent ends up convincing himself that he is not right and that all the answers he gives us are a set of yeses that end up agreeing with us.
As long as we manage to get our adversary to say yes on multiple occasions, and if we start the conversation without having to discuss the points on which we have divergences with our adversary, then the most probable thing is that we will manage to agree and stand out on very relevant points on which there is only agreement, without realizing it we are immersed in the great secret of the great philosopher Socrates.
Tell me in the comments, have you ever used the great secret of Socrates and did not know it?