Image Source
Greetings, friends.
It really hurts me to have to be the bearer of this bad news, especially considering that my country Venezuela is not having a good time with the amount of people infected by covid-19.
On August 2 it was formally announced by a group of environmentalists that some beaches in Falcon State were full of oil, so these were the first impressions of what were the first investigations into the oil spill that would occur to reach Venezuela's continental waters, specifically those of Falcon State.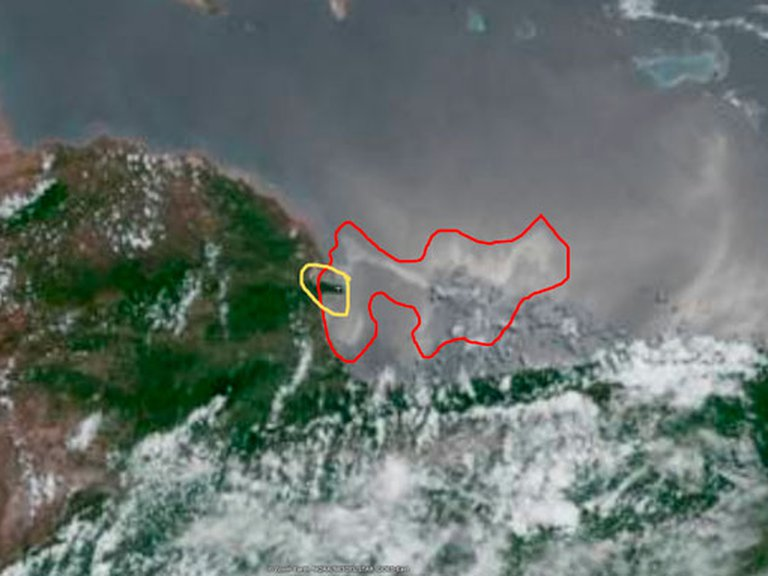 Image Source
In Falcón State there is a National Park, called Morrocoy National Park, which shelters a diversity of biological fauna, which is estimated to be strongly affected by this spill. Not only will marine and land fauna be affected, but it is estimated that this oil spill will have a strong negative impact on tourist activities very typical of this area.
Imagine the already battered Venezuelan economy, which before the covid-19 was already bad, now these fishermen in the coastal area have to deal with the negative impact that this spill will have from the environmental, fishing, tourism and economic point of view.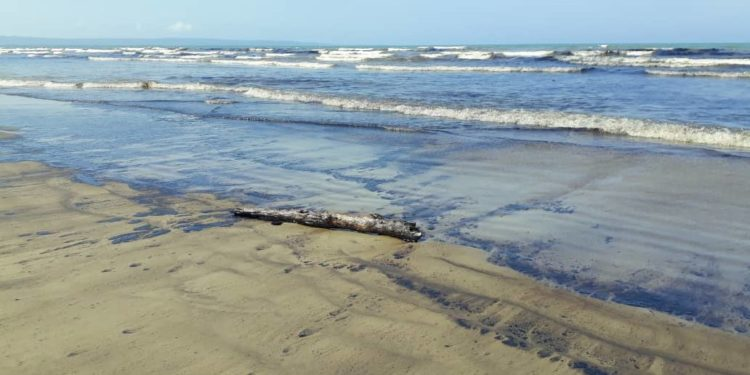 Image Source
In order to be able to explain at this point the origin of the oil spill, I think it is very premature, since no official statements have been made about it to clarify what the origin of this spill of greater proportions was.
However, in spite of the lack of official statements, some hypotheses are presumed to require confirmation first in order to be true, but I will explain them below:
1] One of the news hypotheses alleges that the spill may prevent the El Palito refinery. According to some anonymous PDVSA sources the oil spill could be causing a massive leak of oil from an oxidation pond where hydrocarbon wastes are dumped, but in reality there is no proof that this has been the case.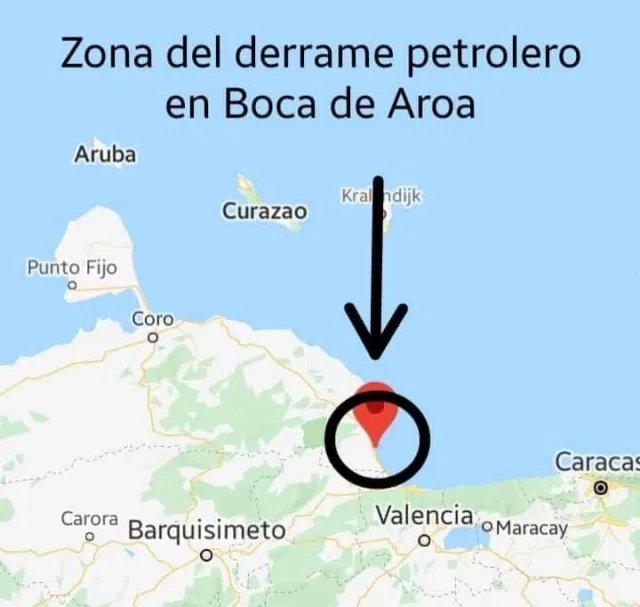 Image Source
Personally, I think that if studies are made of the natural movement of the wind, the tides and the ocean in that part of the Venezuelan Caribbean, it can be established whether the spill really occurred in that specific part.
I think that sooner or later it will be discovered exactly where the origin of the spill was and in what conditions it occurred, however let's go towards the second hypothesis:
[2] One source, speaking on condition of anonymity, said the spill came from a ship and also added that clean-up activities are being carried out in the areas that have been affected by the oil.
In conclusion, this is a very sad situation, since from my point of view a slight cleaning will no longer revert the negative environmental impact that will take effect in the short, medium and long term.
Because oil has a certain density, part of it is washed away by sea waves, but another part goes to the bottom of the sea, decomposing and killing the fauna on the bottom.
Imagine the beauty of the Venezuelan Caribbean beaches in this area of Falcon, now it is going to be tarnished by this oil spill, without a doubt that tourism is going to have an economic impact on the region.
As this is a process that, in my view, is already irreversible and can only be alleviated a little, I only pray that this oil does not spread to other places, making the environmental impact more negative than it already is today.