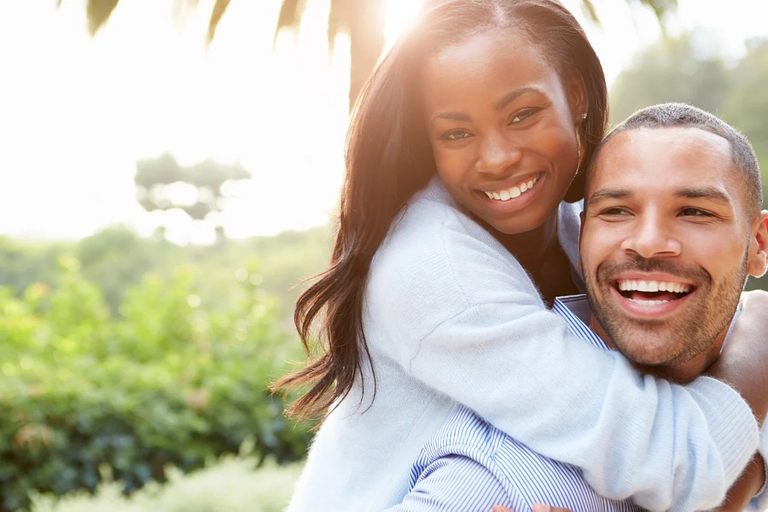 After asking a group of randomly selected Nigerians to pick a number on a scale of one to ten to show how happy they are, I received a variety of answers. A certain woman said that she was at a four but by the grace of God she was at a ten. I almost laughed but there was something about the way she said it that forced me to pause and have a rethink.
The majority of the people gave me low numbers and said that the number would be higher if a certain event they were looking forward to plays out in their favor. For example, a certain man said he was at a three but if his son gets admitted into the university he would be at a seven and if all his debtors paid him in addition to his son's admission, these two events would see his happiness index move to ten.
Then again, in my experience, happiness is so fleeting for people to spend the amount of time and energy pursuing it. Don't get me wrong, the pursuit of happiness is one of the things that make this life worthwhile but we usually deprive ourselves of a lot in this so-called pursuit with so many uncertainties. Thinking about this, a Buddhist quote on desire comes to mind, he said something along the lines of all suffering or unhappiness is caused by a desire or want for something.
Many times, unhappiness or a lack of happiness is caused by a form of emptiness in our lives that we seek to fill with something whether material or not or an event we are hoping plays out in our favor. Then again, do we follow the words of Buddha and rid ourselves of all our material possessions and physical desires so that we would become happy, that was even impossible before the invention of internet and social media, how much more now.
So how do we achieve happiness in this modern world of endless desires and limitless wants? According to the highly successful comedian, Dave Chapelle, "modern problems require modern solutions". Truth be told, I was just looking for an excuse to plug this quote into a post because the solution that I have applied to find satisfaction is by no means modern and also the problem of unhappiness is also as old as the time.
So, before I say anything further, I just want to put a little disclaimer here, I don't claim to know it all or to even know anything, I don't claim to have my life figured out, but these are values that I have practiced and it has improved the quality of my life, so this is just me extending a helping hand to my online community.
First of all is contentment, it might sound trivial and over flogged but it still works, question is how can you be content with your life and still try to change it by improving it? You have to learn how to enjoy the process, the pursuit, this is exactly where the problem is, and this is the part where the blood, sweat and tears are shed. If you can find a way to enjoy your growth process, it would seem as if you are always happy and you can also avoid the depression that comes with the failure to achieve your goals.
The way to enjoy your process brings me to the second point is by celebrating your little/any wins, I don't mean any over the top celebrations because you learnt how to center a 'div' in CSS. You can get your small wins by setting daily targets for your goals or any other way you can. There is really no formula to these things, so what has worked for me might not work for you, I might have been lucky. I can never know.
Remember to enjoy yourself as you seek out happiness.