Hello friends how are you? I hope you all are fine and healthy 😊😘...So today when i wake up..i suddenly start missing my school days and my teachers..then i thought that why not i do some creative...
Then i imagined and made a shaded sketch of a teacher and student..
So why waste time let's begin 😉😉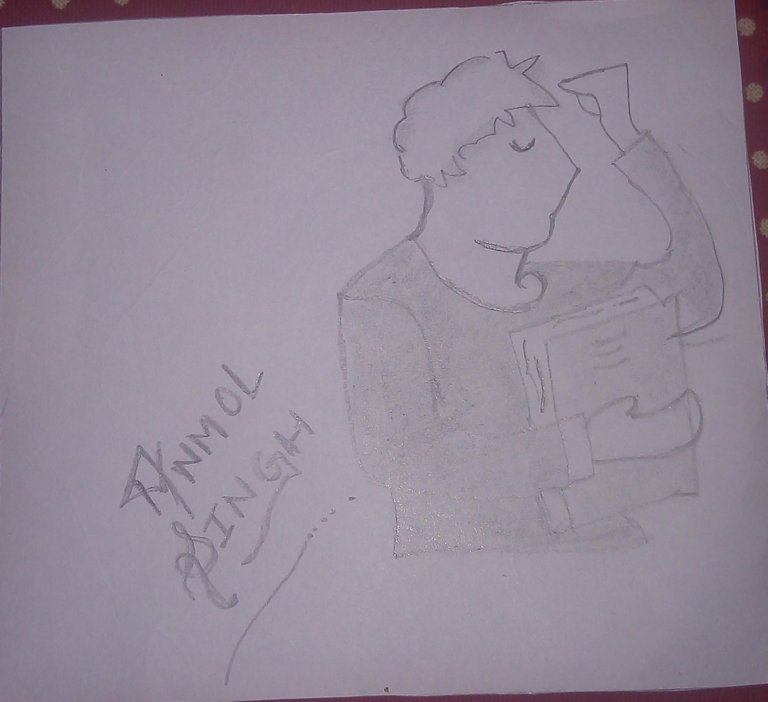 If we see this sketch we all thing that a boy is tensed for something..and it is true that he was in tension of some issue..Now i want to tell you the tensions which a student as well as a teacher take...
STUDENTS TENSIONS
How to prepare for exam.
Is there answer are correct or not.
If they didn't do the work.
Then what the teacher do.
Could he would be scolded by his teacher.
That's are a lot of tension in the mind of students because they want to give there best to there teachers as teachers are the person who gives us the right path of success.
TEACHER'S TENSIONS
How's to make the students future bright.
Did the scolding will make the students dull.
If there student will not get good marks.
Then teacher will get tensed.

We all know if we want a best and awesome 😍 future then we have to go with the direction on which our elders and teachers say to go..
They always gives us a right direction for our future..
I really missing my those school days 😔
If any one of you are still missing your school days then share it on the comment section 👎...
If you like my post then
GIVE THUMBS UP 👍👍
GIVE YOUR LOVE AND SUPPORT❤❤
GIVE YOUR FEEDBACK❤❤
Yours truly @anmolsingh3006