Help everyone today i am here to explore a topic which is related to Trust and it was feeled by everyone at least once in a life because if we do trust on that particular person...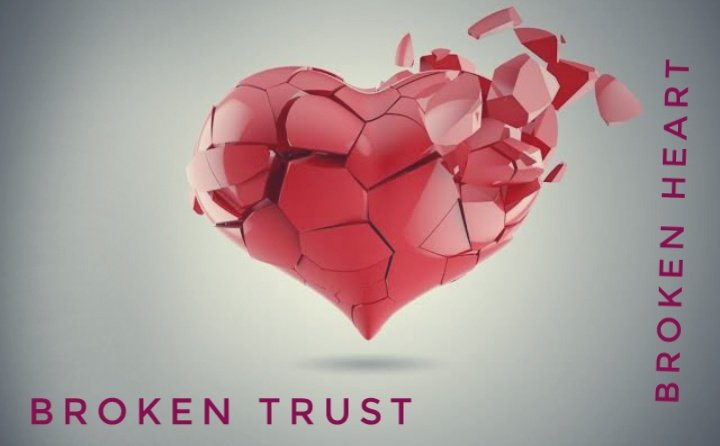 So first i want to ask you all that..
Whom we trust most?
Give your answers according to you.👍
My answer for this is that we trust more on our loved ones whom we blindly trust and shares our feelings and reveals our all secrets..
HOW TRUSTS ARE BROKEN
Suppose,if you have a friend who trust you enough to confide in you
you are honor bound to keep the information that your friend confided in you secret.
that person has trustworthy enough to be trusted with personal information
If you break that trust
And share your friends secret to others.
it is an dishonorable act.

WHO GOT RESPECTS
No one respects someone's who is not trust worthy.
you have to earn respects and if someone confides in you.
Then it sort of a test of whether or not you are trustworthy.
Breaking that trust is failing the trust.
This is a one time test,there aren't second chance.

SORRY WORKS WHERE?
Sorry works when a mistake is made,but not when trust is broken.So in life make mistakes but never break trust.Because forgiving is easy but forgetting and trusting again is sometimes impossible.
I hope you all lobe my post by your deep heart...so please tell your opinions in comment section 👇...
GIVE THUMBS UP👍👍
GIVE YOUR LOVE AND SUPPORT❤❤
GIVE YOUR FEEDBACKS & SUGGESTION ❤❤
Yours truly @anmolsingh3006