Hello Friends,
Everywhere people are talking about COVID-19 and Coronavirus and it's not just limited to talk only, in fact, it has affected people's lives worse. When I open TV news channel social media newspapers et cetera and the front pages or the news is all about Coronavirus and what is everywhere going on and what government is taking precautions measure to control the situation. I hope that I love you are also having a similar situation since this is one of the biggest problems which is worldwide affecting human life.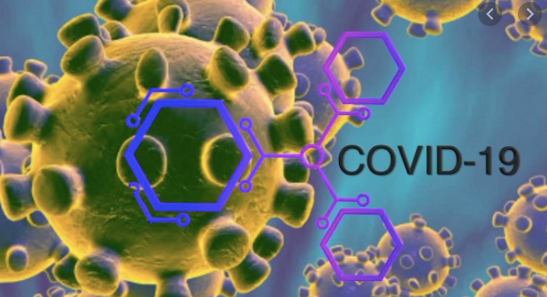 The government is taking all the precaution measures to control the spread and in India Play It lockdown is going on for the last one week and it will continue for another two weeks till the 14th of April 2020. For the last 10 days, I have been working from home and it's like I am completely home locked and not at all going outside unless it's really necessary. In the last 10 days, I went outside only two times to stop at the grocery and other necessities and I am even not doing a panic buy so that everyone gets what they need.
---
Since there is no treatment or medicine available so the best we can do is to avoid going outside and stay at home as much as possible because this way we can maintain social distancing which is the best way to save ourselves as of now.
This is the global dashboard for coronavirus taken from https://www.worldometers.info/coronavirus/ and if you look at the number its so huge. Unfortunately, this number is growing continuously which is a matter of worry for all of us.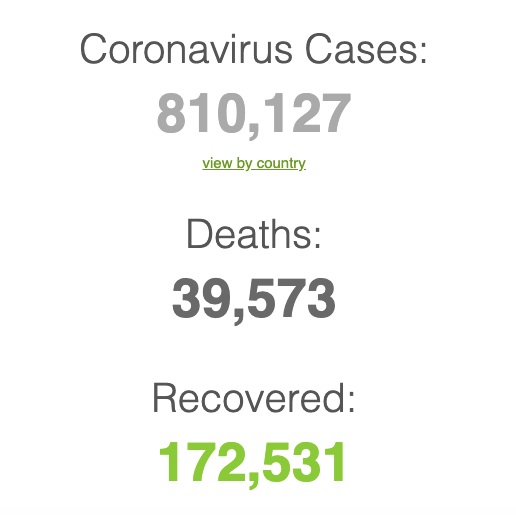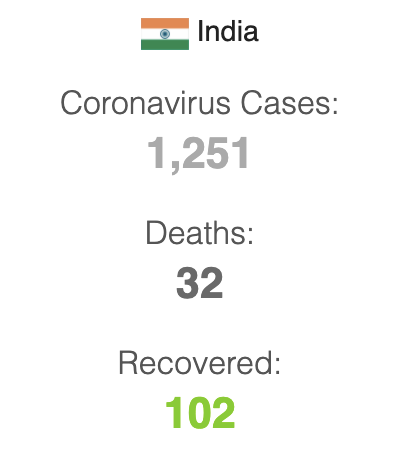 Above is the data for India and the first case was reported on 29 Jan and now this number has gone over 1.2k.
---
COVID-19 has also been declared as pandemic disease and in India government has also taken some more is there to support the people in this need of time. This will affect the global economy badly because people are having an impact on their businesses and even many people are losing their jobs because of this.
Some steps by Indian Govt to support the Citizens
Indian government has announced three month EMI holiday all the term loan holders.
Few of the bank has also given this benefit to their credit cards users.
Govt has issued 100 crore rupees funds to support the poor families.
Few deadlines have been extended by 3 months which were 31 March before.
---
With the complete lockdown I hope it will help to control the spread however there are still few people who are not taking it seriously. I hope everywhere people take it seriously and so their best what they can do so that we can fight with it and overcome this problem.
Though things are very bad at least we are getting a good time to spend with family and can do a lot more at home to add some learning. I am going through advanced excel tutorials these days which I was thinking for long but because of time, it could not happen before. Though I work from home since I save commute time (2 hours) which I invest in myself and hope by the end of the next 2 weeks I will learn many advanced excel formulas.
---
So this is how I am managing my time while following social distancing. What you are doing these days? Are you doing something that you have thinking since long?
---
I have setup ph-fund as 20% beneficiary of this post and this way I support the project
---
Thank you so much.
Stay Safe