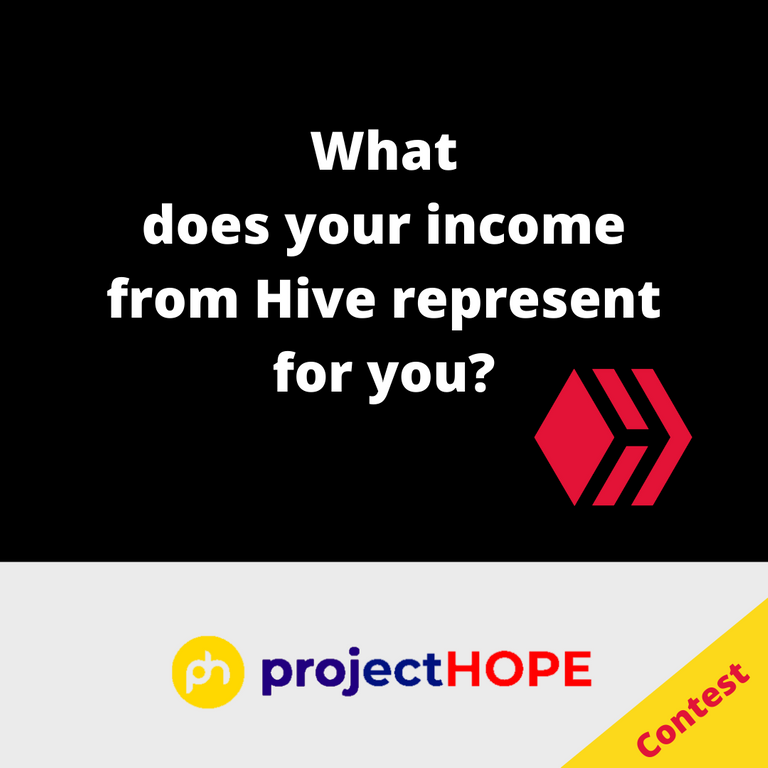 It's about time for a new contest on the Hive blockchain!
Who can take part?
The participation is open to everybody who has an account on Hive.
What is this contest about?
We want to encourage creativity and interaction on the Hive blockchain. In this contest you are asked to answer the following question:
What does your income from Hive represent for you? How does it affect your financial situation?
We are looking for interesting and creative answers. Share your personal story with us!
How do you take part?
To take part in the challenge, you need to write a comment under this post that starts with:
My entry:
The following rules have to be observed:
The comment has to be in English
Only one entry per account
Between 20 and 300 words
No external posts – only comments to this post will be accepted
The comment has to be posted before August 22th, 12 am CET
How are the winners defined ?
Among all the valid entries, we will select the 10 that we consider to be the most beautiful stories. These will be the winners of this contest.
The prices!
The 10 winners will each get an upvote with 100'000 HP by @project.hope (worth around 1.6 USD each)
Until when can you take part?
Entries can be written until August 22th, 12am CET. The winners will be presented in a second post.
Good luck to everybody !
---
The sponsor of this contest: Project.hope
This contest is sponsored by @project.hope. A big thanks to @crypto.piotr who runs @project.hope. Project.hope is a very dynamic community where people can post content about the following topics:
technology,
blockchain,
artificial intelligence,
machine learning,
cybersecurity,
gaming (on blockchain)
economy,
business,
marketing,
psychology, social media etc.
Project.hope service for investors
Project.hope runs a manual curation service that pays 100% of curation rewards back to the delegators. The payouts are done daily and the ROI lies between 11 and 14%. Learn more about this service
Subscribe now to the Project.Hope community!
P.S: 25% of the proceeds of this post will go to ph-fund