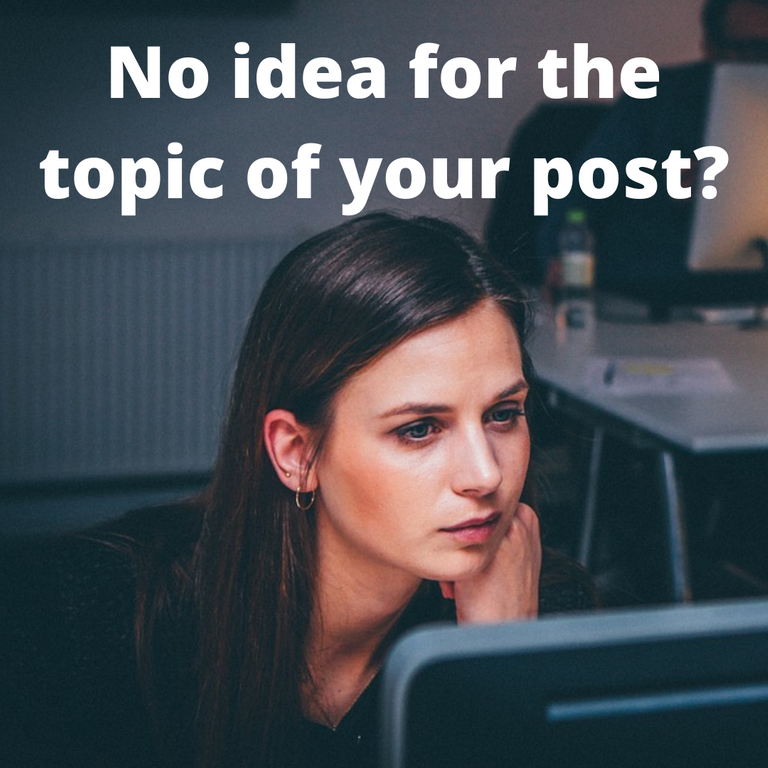 There are some days when it is impossible to find a good topic to write about. In spite of all the efforts, you can't come up with something worth sharing. Maybe your thoughts are blurred and you can't focus. You might try to get inspiration from other people or you search for ideas in books, magazines or tv shows.
The door to good ideas is often not about where to find them but about how to get in a state that can free your creativity
How to unlock your inspiration?
A lot of people tend to try to find inspiration when they don't have any. I believe that to get inspiration, it's not really about finding it somewhere. It's about putting yourself in a state that allows you to be creative.
Imagination is a side product of your brain
When you write a text or create a video from scratch, it is the produce of your brain activity. The quality of your imagination is directly linked to the state of your brain. From my experience, I believe that in order to encourage imagination, the first condition that has to be established is to make sure that your brain is in a condition where it can be creative.
What you should avoid when you want to be creative?
There are some emotional states, that prevent you from being creative. It's difficult to think clearly when you are hungry, lacking sleep, when you are angry, scared or sad. When you are in a state of negative emotions or stress, your body triggers the sympathetic nervous system. This is also often called the fight or flight response. Your body shuts down some systems that are not necessary for your immediate survival. The immune system, the reproductive system, the digestive system are slowed down. You tend to have more difficulties to think things through rationally. You tend to see things within a tunnel. All these are hindering your creative process.
My recipe for creativity
During my studies and on the jobs I had so far, there were always periods when I had no choice but to deliver quality content for a certain date. Over time, I have developed a kind of process that helps me to be creative.
The first step that I do when I don't have any ideas is to switch off my computer and all the other electronic devices. I put on my running shoes and I go for a run in the forest.
During the first 10 minutes of the run, I don't even try to think about any ideas. While running my blood circulates faster and brings fresh oxygen into every part of my body and into my brain. At the same time, the accumulated hormones from previous stress situations are eliminated. Little by little my thoughts get clearer and often the ideas come to me automatically. I need to run about 30 minutes for that to happen. Of course it doesn't always work but I always have a much clearer head than beforehand. I probably had my best ideas while running.
This works for me but probably something else would work for you. You might have to test how you can bring your brain into a creative state. I would try combinations of fresh air and physical exercise...
Tell me about your own experiences. What are your strategies when you lack imagination?
Image source: Pixabay


---
Let's connect on Hive, Lbry or on Publish0x
My free e-mail course: The 100'000 satoshis a week strategy