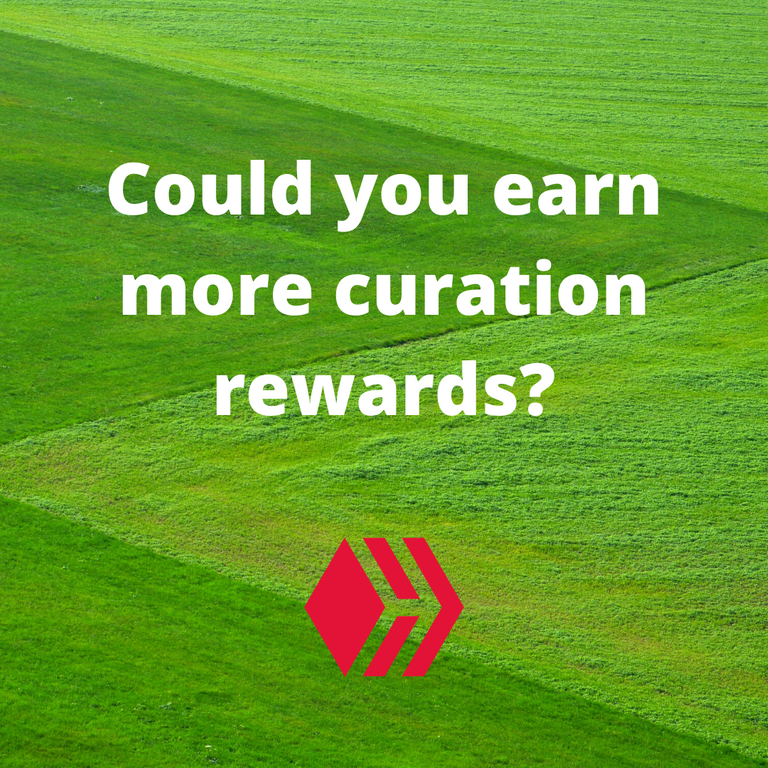 Before you can answer this question, the first step to undertake is to actually know how much curation rewards you generate with your account. Thanks to Hivestats.io this has become a very easy thing to do.
Copy the url below and put your own account name into it.
https://hivestats.io/@youraccount
Paste this url in your browser and your stats will be loading. Within seconds you will see your current curation APR. This is the return on your staked Hive Power calculated in one year.
If you just powered up or you gave/got a delegation the numbers might be showing a wrong reality.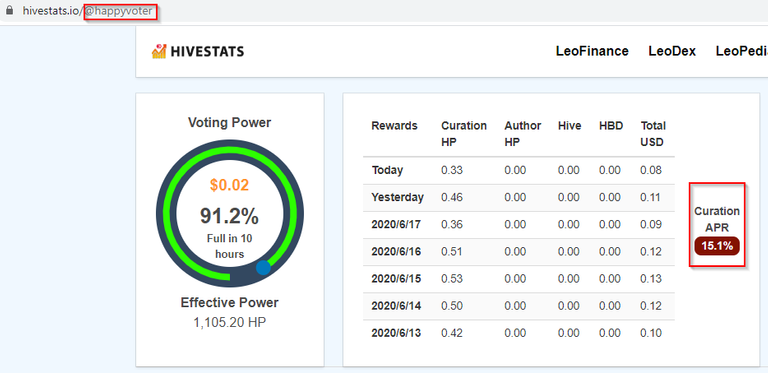 The stats for my account @happyvoter, source: hivestats.io
How to read these results?
If your APR is lower than 8%, these could be the reasons:
You don't have more than 100 Hive Power, your upvotes don't pass the threshold and you won't get curation rewards.
You have more than 100 Hive Power but you tend to split your upvotes into smaller percentage votes. If you have 200 Hive Power, you need to give at least a 50% upvote so that you get curation rewards. Don't split your votes too much!
Maybe you forget to vote? You can vote 10 times with 100% every day. If your voting mana stays long at 100%, you miss out some votes and some income. If you don't have time to place upvotes manually, follow a curation trail that places the votes for you! You can use the tool Hive.vote to follow curation trails or to place automated upvotes.
Make sure that you don't vote on posts that are older than 6 days. Votes cast after the 6th day don't count. Only downvotes count during the last day.
If your APR is over 8%:
You are doing everything correctly, well done!
If your APR is above 14%:
You are a curation champion. Probably your upvotes are set automatically and you place them between 4 and 5 minutes after publication.
Ideally your vote is placed before other votes of more powerful accounts. This will make your vote more valuable in terms of curation rewards.
My 3 recommendations to increase your curation rewards
You need to have a minimum of 100 Hive Power on your account. With 200 HP, you can already reach high APR. If you want to grow your account quickly, it might be a good idea to use tribes for it.

Make sure when you vote with less than 100% that your vote is worth at least 100 HP (for example 50% with 200 HP = 100 HP). Smaller votes don't generate curation rewards.

Each time you cast a vote, your voting mana goes down. Your voting mana is regenerating over time so that you can cast 10 upvotes at 100% per day. Try to cast your votes in a manner so that your voting mana always stays above 80% or even better 90%.
Check out my other publications that are meant to help you grow your account:
---
Let's conect on Hive, Lbry or on Publish0x
My free e-mail course: The 100'000 satoshis a week strategy