Hello there, I love collages and how they can easily stimulate creativity into creating something new from something 'old'. Here's my submission to the [Let's Make a Collage Round 47 Contest
)
and this is also my first contribution to the LMAC community.
Unfortunately, I had to sacrifice quality to get a size that could be uploaded directly on hive.
Here's the still image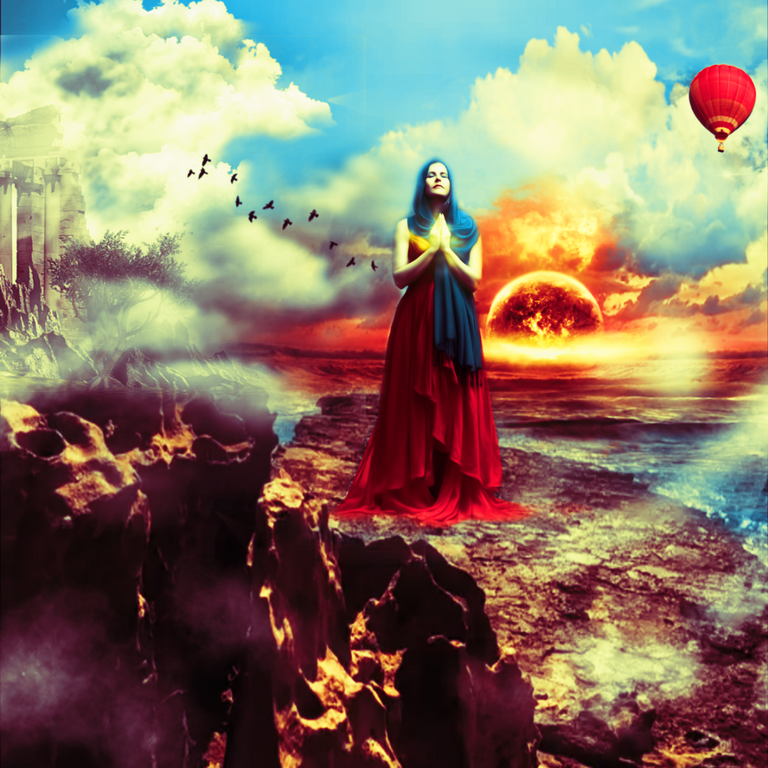 All images used are under public domain and free from any copyright. All images were obtained from Pixabay.com.
https://pixabay.com/illustrations/fireball-red-glow-sun-burn-533352/
https://pixabay.com/illustrations/fireball-fire-brand-armageddon-422746/
https://pixabay.com/illustrations/moon-clouds-dream-lantern-sky-boy-1274014/
https://pixabay.com/vectors/cloud-overcast-weather-159388/
https://pixabay.com/photos/woman-female-beauty-lady-2176687/
https://pixabay.com/illustrations/island-rocks-temple-ruins-tree-5433316/