In my collage a dragon uses sorcery to control nature and summons the lightning. The sky darkens as he controls and aims some of the lightning at the apartment building situated on the bank of the river.
The dragon is puzzled as to why the giant structure is there and doesn't know it is occupied by earthlings. All he knows is he doesn't like this high rise building spoiling his view of the natural beauty of the waterfront and will use all his powers to bring it down.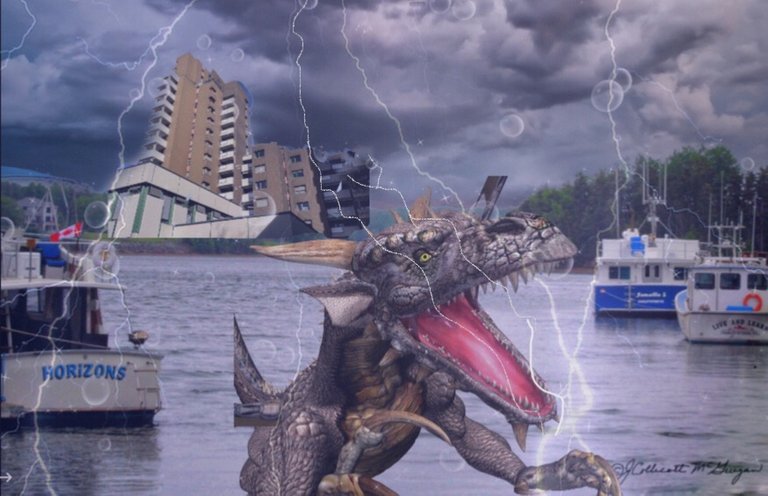 Being a young dragon his powers are not that developed yet but the lightning strikes are doing damage and the building starts to lean. The misdirected lightning also strikes other objects.


---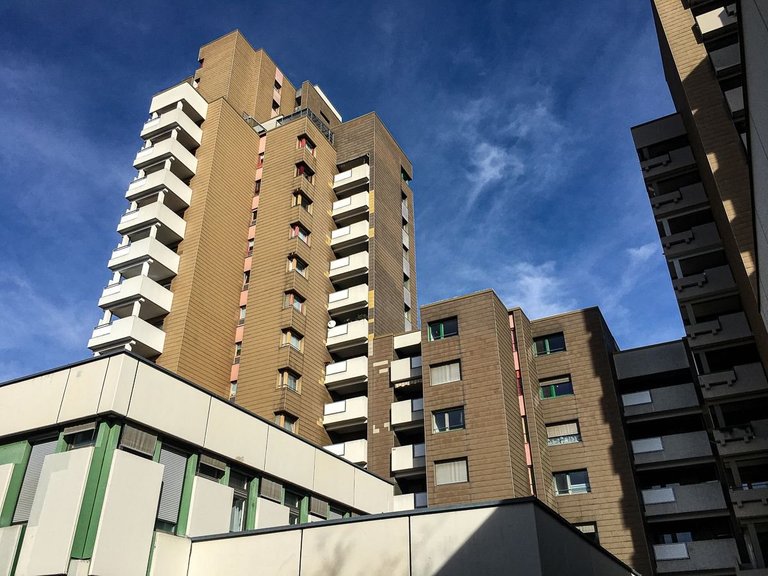 Template by @shaka. This is the image to use in your collage
---


My additions in PhotoCollage.com:
To start my collage I used my own photo of the Montague River and placed @shaka's template of the high rise apartment building on the shore.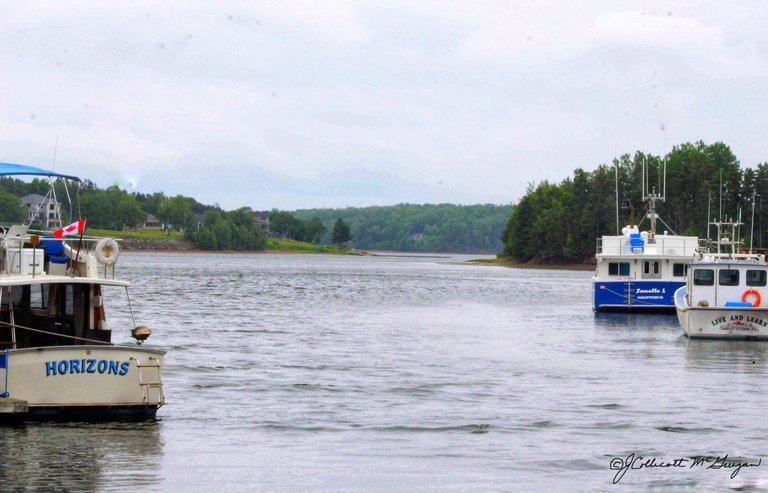 Darkened Sky applied in MotionLeap
I did some hand drawing on the lightning
This is my entry to @shaka's amazing collage contest Here where the imagination can be stretched to the maximum!
☘️ Good Luck everyone in the contest.☘️
⚡️⚡️⚡️