For some reason the piers on the beach have a magical significance for me as if the path chosen will take you to an unseen world full of surprises. Thus my first though was to a pier on the beach and to give it a little fun I've added the all mighty Linux Penguin which is getting ready for some fun in the sun. Maybe some surfing, maybe some underwater activities hunting the fishes or just bathing in the sun.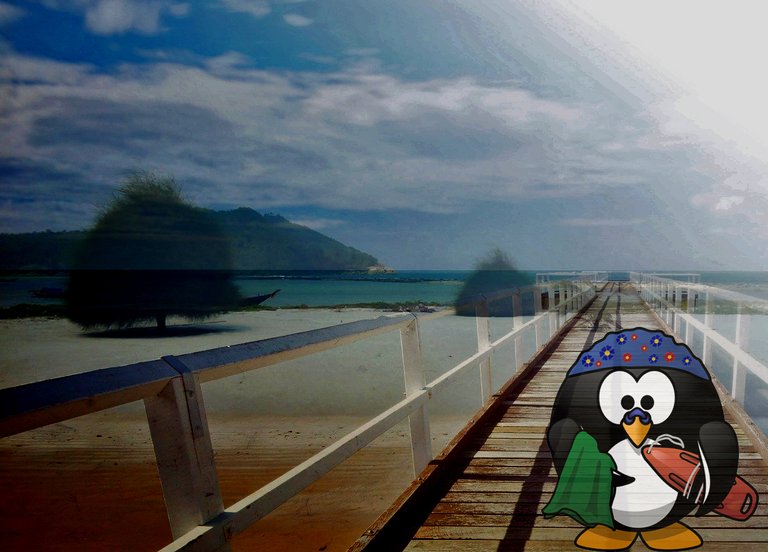 My creation has been done using Adobe Photoshop Elements and the used images were from Pixabay.com "Free for commercial use. No attribution required."
Pier on the beach (https://pixabay.com/photos/pier-jetty-ocean-sea-water-way-569314/)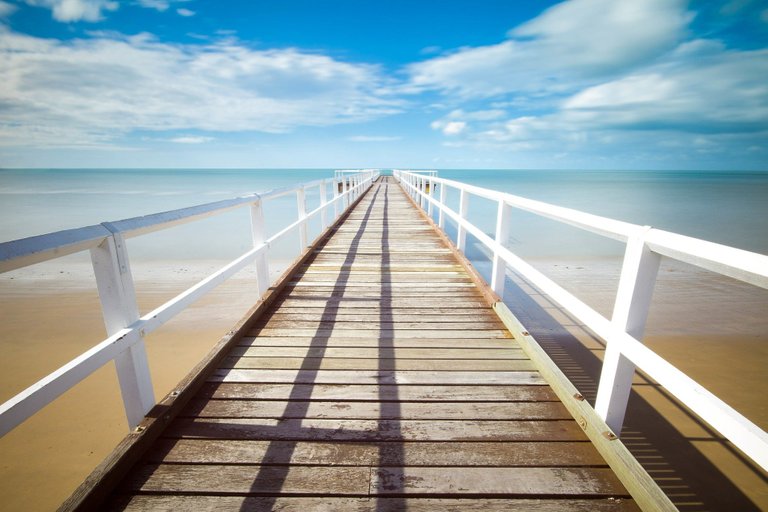 Linux penguin at the beach (https://pixabay.com/vectors/linux-tux-activity-beach-buoy-161108/)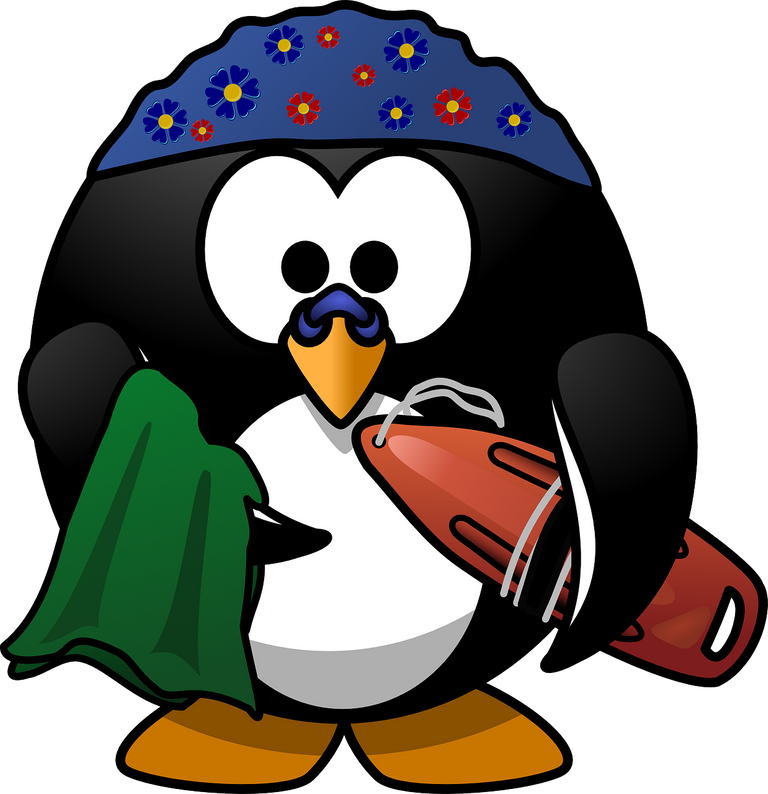 The original image is from @shaka.

Hope you like my interpretation!!!