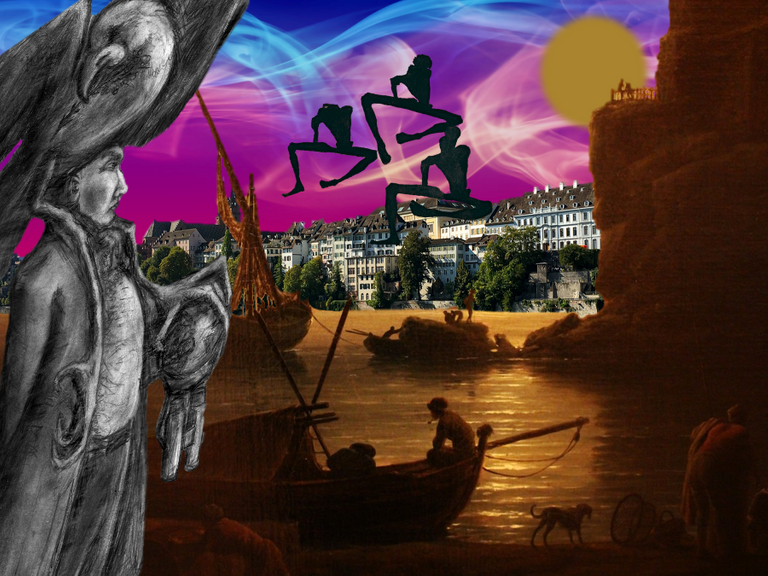 * * *
Hi friends LMAC Community and Hivers friends. This is a contribution for Round 57 of LMAC.

I think that @shaka's photography, to make collage and let my imagination run wild, is perfect. Why change it? How can I create new concepts with something that I think is beautiful and that I prefer to enjoy in its original aspect? It is a great challenge and I have felt this in the last few rounds.
After thinking a lot, I said to myself "let's get to work"!
Something that distresses me is the war and their promoters. From this idea this collage is born. For me, a perfect landscape altered by the figure of war. The nostalgic bay of the 19th century (sepia) with someone romantic (possibly one of us) at the viewpoint. That's why I placed a big sun so that this image would not be lost. And, Art Nouveau figures in the sky, on the roofs and in the air.
"Although" the man of war is in the foreground holding the world in his clutches, there will be men of yesterday, today and tomorrow who will always have a different view.
I hope they will like my world view of art and peace. Enjoy!
I invite you to join the Let's Make a Collage Art Community by contributing to the collage art and some delegation would be nice! If you want to participate you can check the rules Round 57. I accept the submission to the @shaka contest.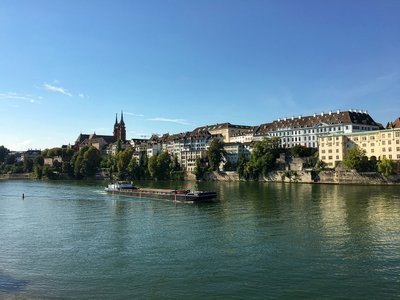 Source Obligatory image of the contest, courtesy of @shaka
* * *
For the realization I have used images from the public domain -this is very important in the competition- (below the fonts) and I drew freehand in Krita. The image by @shaka is copyrighted
* * *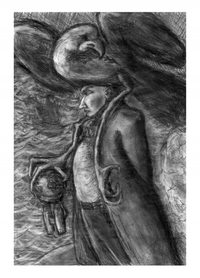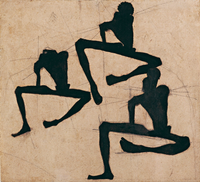 Sources: Pxhere Landscape, Monochrome sketch, Art Nouveau Egon Schiele.
* * *
---
---
Thanks for your appreciation and support for this artwork.

Welcome your comments
Infinite greetings!
---
---
Nov 2020, Collage Art @marcybetancourt