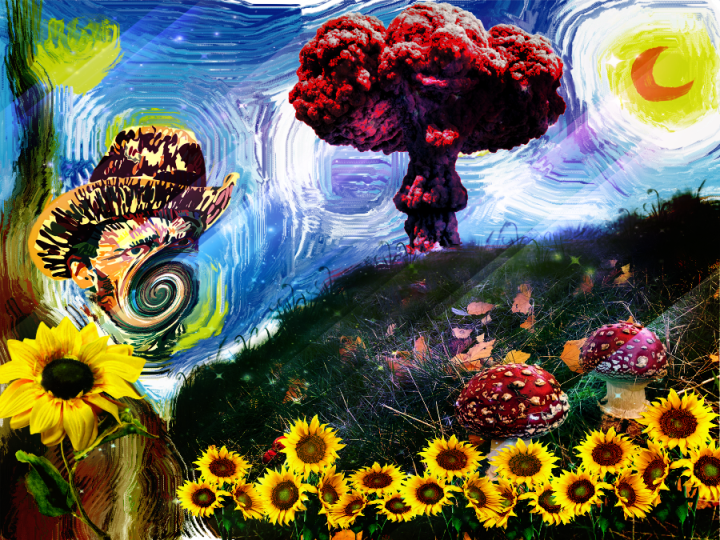 * * *
Hi friends LMAC Community and Hivers friends.

This collage seeks to recreate several elements: the art of Van Gogh, the expressionism of Edvard Munch, the photography of @shaka, the symbolism of Japanese manga, and the Second World War.
Obviously, I tried to draw in the background, as a tribute, "The Starry Night" (original title "De Sterrennacht") by Netherlands painter Vincent van Gogh. This masterpiece of post-impressionism is currently in the Museum of Modern Art in New York.
This work was painted in France when the artist was in a psychiatric hospital and is an intimate, personal, and unique observation of Van Gogh's imagery of the nature around him.
Van Gogh has many famous works. Among the canvases, I like the most is the Sunflowers series. Hence, in the foreground, you will find sunflowers in my collage.
On the other hand, Edvard Munch, a Norwegian painter, created one of the expressionist works that has most impacted our society. It is Scream (original title "Skrik"). The strength, dynamics, and vibration of that canvas are impressive.
It is said that Munch made several versions of the same work. Also, there is a great cultural debate as to whether "the figure screams or hears a scream. In any case, critics have not agreed on this point, and it is difficult to do so.
Munch with this canvas recognizes the existential anguish of modern man in his transition from the nineteenth to the twentieth century. There is despair, possibly loneliness, and even discouragement and torment. There is an invocation of nature and some terror of the technological advances of the time.
When I saw the photograph of @shaka and the beautiful mushrooms in the foreground I couldn't help but think of an explanation that some young college students gave me regarding the symbolism of the mushroom in the Japanese manga and animé.
They told me that the mushrooms in those comics were an association or representation of the "mushroom" produced by the nuclear bombs that dropped on Hiroshima and Nagasaki. I don't know if this is true!
So, with all these references I made my collage. Van Gogh screams in torment from the Psychiatric Hospital because of the nuclear bomb disaster in World War II. Meanwhile, he contemplates the sunflowers as well as the mushrooms in the photograph of @shaka. And in the background, in the sky, my homage to him.
A somewhat crazy collage, right? I sincerely hope you like the intention of my artwork.
If you want to participate you can check the rules Round 55. I accept the submission to the @shaka contest.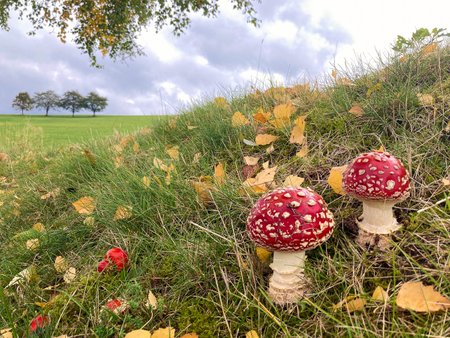 Source Obligatory image of the contest, courtesy of @shaka
* * *
For the realization I have used images from the public domain -this is very important in the competition- (below the fonts) and drew freehand in Krita. The image by @shaka is copyrighted
* * *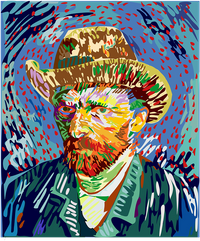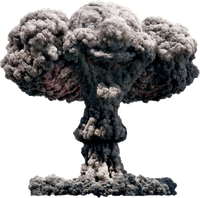 Sources: Pixabay Van Gogh, Purepng Explosion.
* * *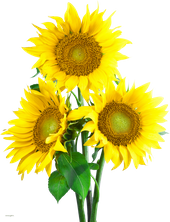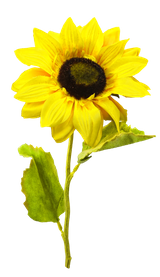 Sources: Purepng Sunflowers, Sunflower.
* * *
---
---
Thanks for your appreciation and support for this artwork.

Welcome your comments
Infinite greetings!
---
---
Oct 2020, Collage @marcybetancourt