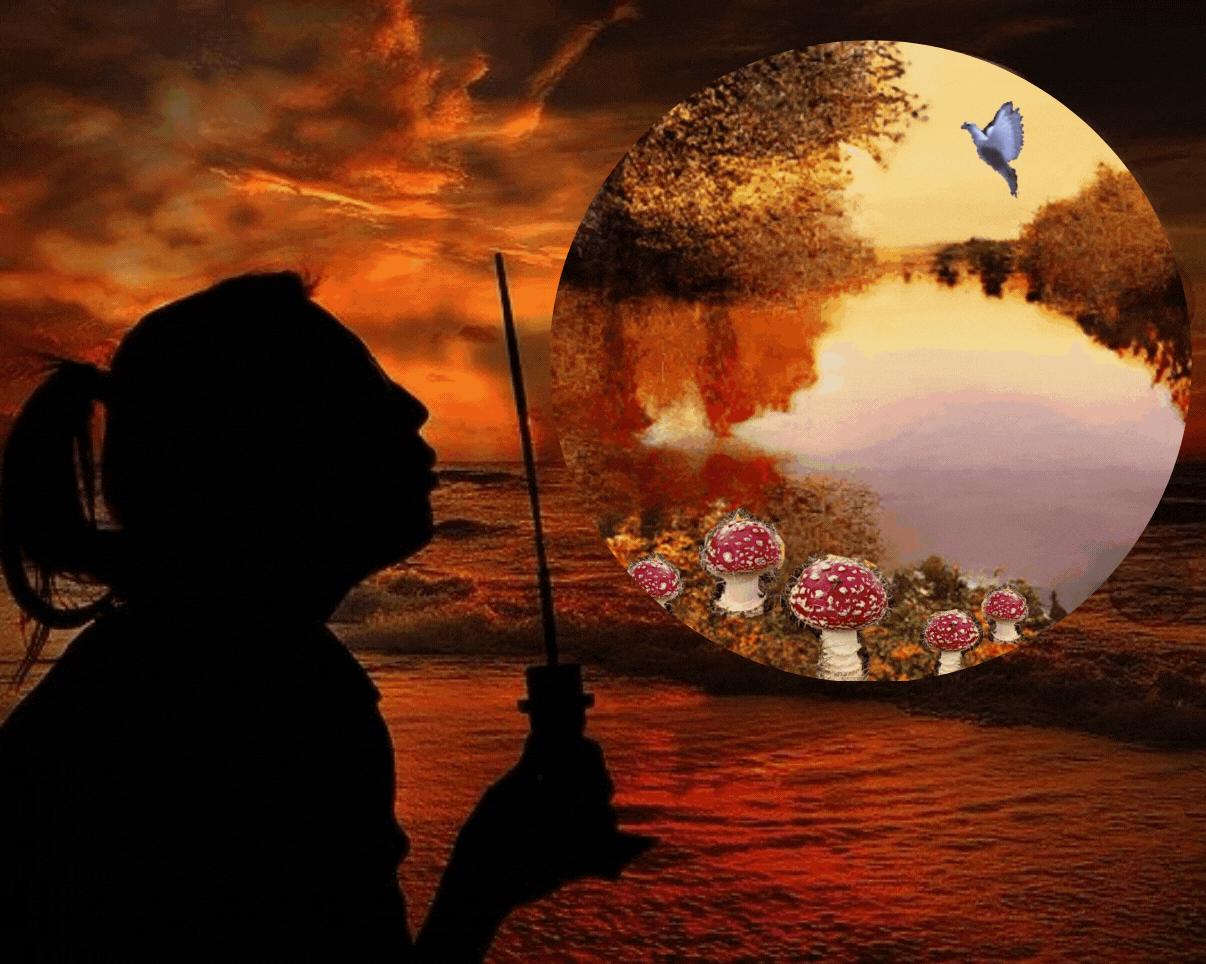 Image created in Canva by @justclickindiva utilizing one of its free backgrounds
@shaka
Let's Make a Collage - A Contest for All Creatives on Hive - Round 55

This photography contest is a a collage contest in which the contest owner provides a photograph for your use in creating your own collage.
I started with the photograph provided by @shaka.
Image used with permission of contest owner for contest

To the contest image, I did the following:
Created the collage in Canva by removing the parts of the contest image and utilizing only the beautiful mushrooms. I then added the following images: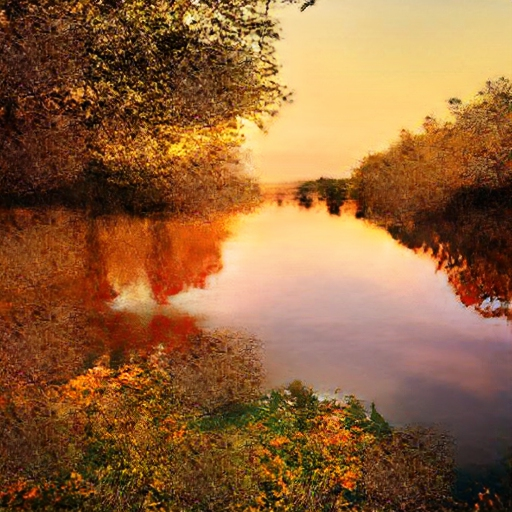 a) Image of swamp created by me in Nvidia Gaugan Digital Drawing program.

b) Free image of a bird from Gifs-Paradise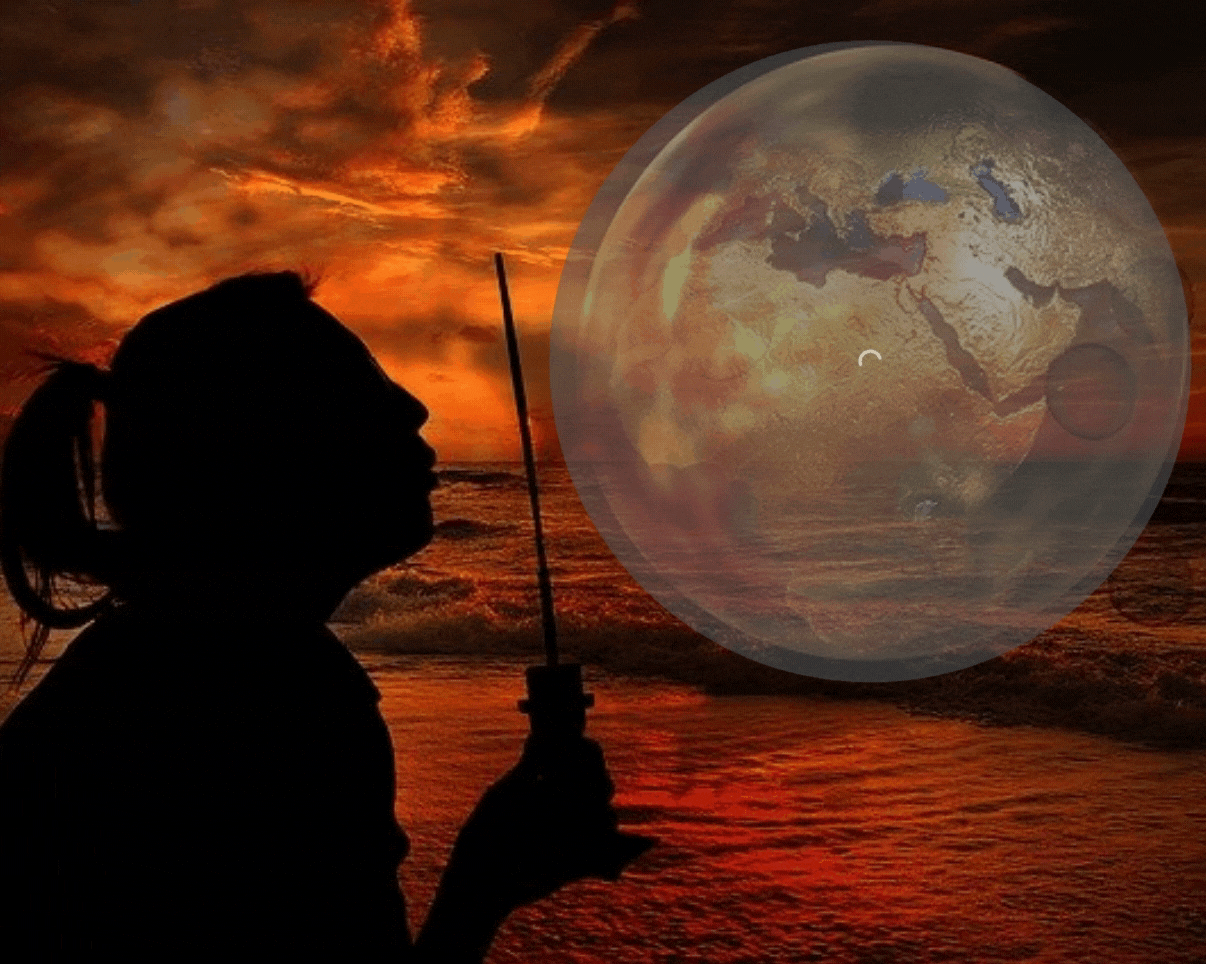 c) Free image of a girl blowing a bubble by geralt from Pixabay

d) Free image of a butterfly from Gifs-Paradise

I combined the first collage with the animated images. Next, I combined the animated collage with the bubble image.
Below is the final result.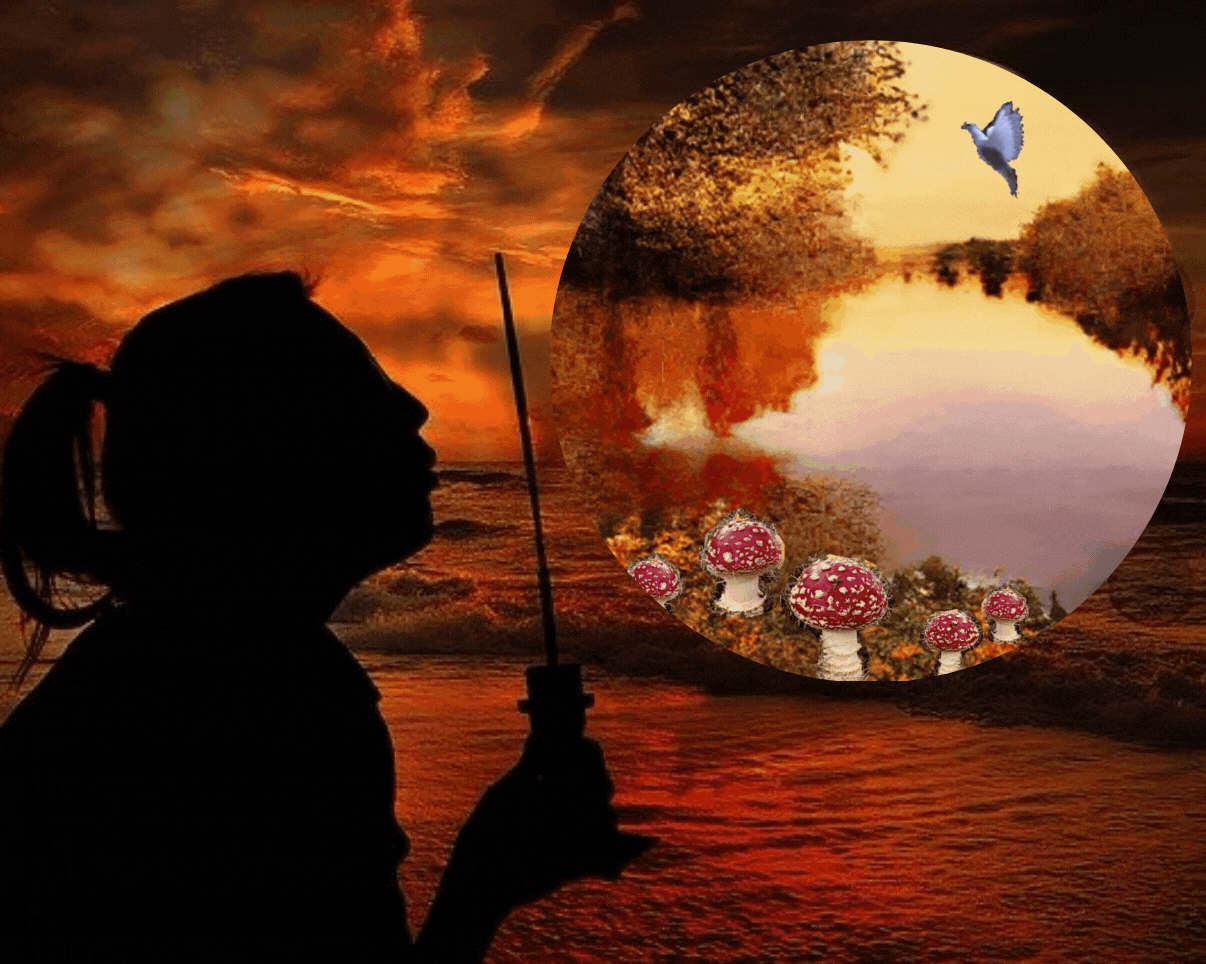 Image created in Canva by @justclickindiva utilizing one of its free backgrounds
Hope you like my collage.

CONTEST RULES
| What is Let's Make a Collage? | It is a weekly photography and collage contest. |
| --- | --- |
| Who created the contest? | @shaka is the contest owner. |
| What type of contest is it? | This Contest utilizes a single photo provided by the contest owner as the basis for you to create your own photo collage by adding to the photo provided. |
| What are the rules? | 1. Use as your starting point for your collage the photography provided by the contest owner. It is located on the contest owner's post for free use without any copyright protection. |
| | 2. Entries need to be posted to the LMAC community and should contain a reference to this post. |
| | 3. By submitting your contribution you agree that your artwork remains public domain and that it can be copied, modified and distributed, even for commercial purposes, without requiring further permission. |
| | 4. Any graphical element that is added to the photography either needs to be your own original work (e.g. own artwork or photography) OR needs to derive from the public domain (having no copyright protection). |
| | 5. IMPORTANT: Indicate the source of all materials used in your accompanying post. Otherwise your entry can NOT be put up for the final vote. |
| | 6. All sort of editing, modification and/or manipulation is allowed as long as no copyright is affected. |
| | 7. Entries need to set the LMAC community account as 20% beneficiary to be eligible for the dynamic component of the prize pool.; |
| What do you win? | Prizes listed on the contest owner's post. |

@flaxz - @iamalivechallenge (Created a post for the LMAC Contest for my blog today.)

Thanks,
@justclickindiva
Happy rest of the week everyone with whatever your endeavors.



SOURCES:
a) JustClickindiva's Footer created in Canva utilizing its free background and images used with permission from discord admins.
b) Unless otherwise noted, all photos taken by me with my (i) Samsung Galaxy 10" Tablet, (ii) Samsung Phone, & (iii) FUJI FinePix S3380 - 14 Mega Pixels Digital Camera
c) Purple Butterfly part of purchased set of Spiritual Clip Art for my Personal Use
d) All Community logos, banners, page dividers used with permission of Discord Channel admins.
e) Ladies of Hive banner used with permission of and in accordance with the admin's guidelines.

Your Personal Terminal Discord Invite