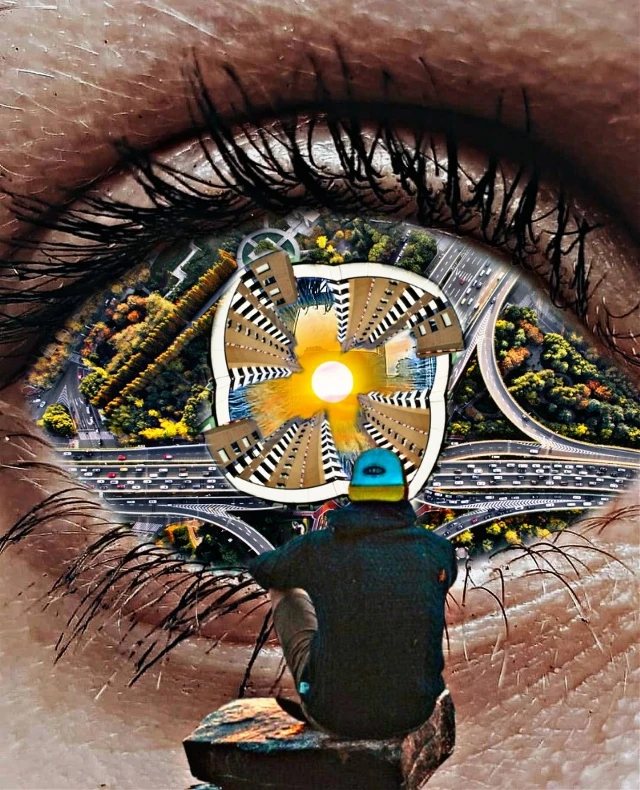 Hello friends 👋
What does an image look like inside an eye? I wonder, how many others can we relate them to at the moment we look at them, how immense is our gaze?
This post came from trying to answer these questions, that's why I titled it Perspectives.
From the PicsArt application I made this small edition, the eye, the man and the sun are stiker used from the same app.
---
Hola amigos 👋
¿Cómo se ve una imagen dentro de un ojo? Me pregunto. ¿Con cuántas otras podemos relacionarlas en el momento en que las miramos?, ¿Qué tan inmensa es nuestra mirada?
Este post vino por intentar responder estas preguntas, por eso lo titulé Perspectivas.
Desde la aplicación de PicsArt realice esta pequeña edición, el ojo, el hombre y el sol son stiker utilizados de la misma app.


PicsArt
If you want to follow @shaka proposal, enter the contest at LMAC