Me emociona ver el crecimiento de la comunidad LMAC la primera vez que participé estaba dando mis primeros pasos en el arte digital, así que me siento muy agradecida a este concurso porque cada semana con una nueva imagen que @shaka nos proporciona, supone un nuevo reto, una oportunidad de aprender nuevas técnicas, obtener experiencia y crecer como artistas, me siento muy agradecida a la comunidad de LMAC y sobre todo me siento honrada de ser parte de ella, así que ver el crecimiento, como cada semana se suman más personas es muy emocionante y me hace muy feliz.
I am excited to see the growth of the LMAC community the first time I participated I was taking my first steps in digital art, so I feel very grateful to this contest because every week with a new image that @shaka provides us, is a new challenge, an opportunity to learn new techniques, gain experience and grow as artists, I feel very grateful to the LMAC community and above all I feel honored to be part of it, so seeing the growth, how every week more people are joining is very exciting and makes me very happy.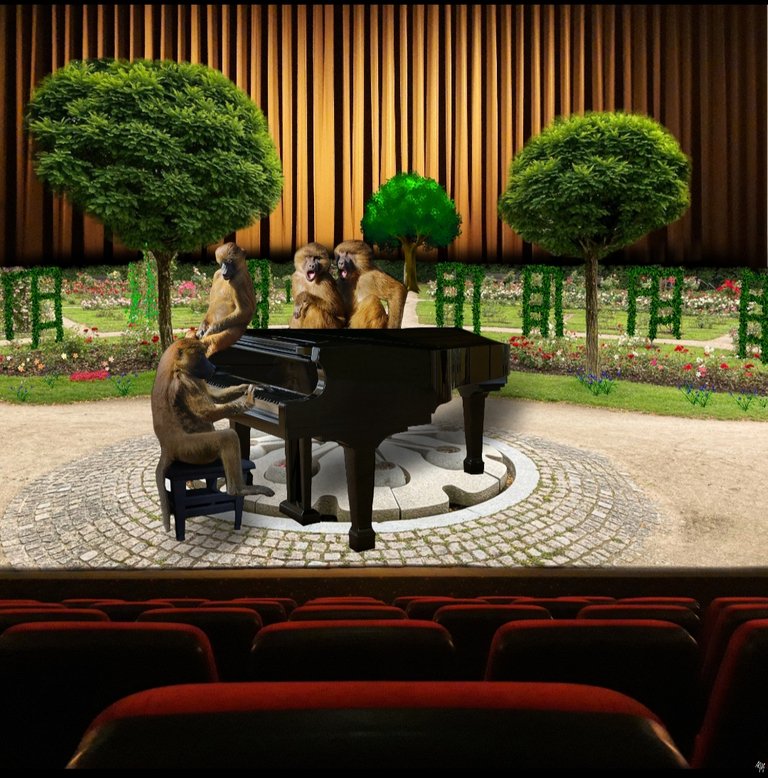 La imagen de esta semana me puso a pensar durante varios días, finalmente hoy la musa llegó y quise hacer algo divertido, para la ronda número 61 de Let's Make a Collage, salir de mi zona de confort, ya que muchos de mis collages tienen un estilo psicodélico, sin embargo también soy una chica divertida, que se ríe de los memes y la bromas, teniendo esto presente imagine un concierto, de unos monos, esta es la idea mi collage para esta semana.
This week's image made me think for several days, finally today the muse arrived and I wanted to do something fun, for the 61st round of Let's Make a Collage, get out of my comfort zone, since many of my collages have a psychedelic style, however I'm also a funny girl, who laughs at memes and jokes, having this in mind imagine a concert, of some monkeys, this is the idea of my collage for this week.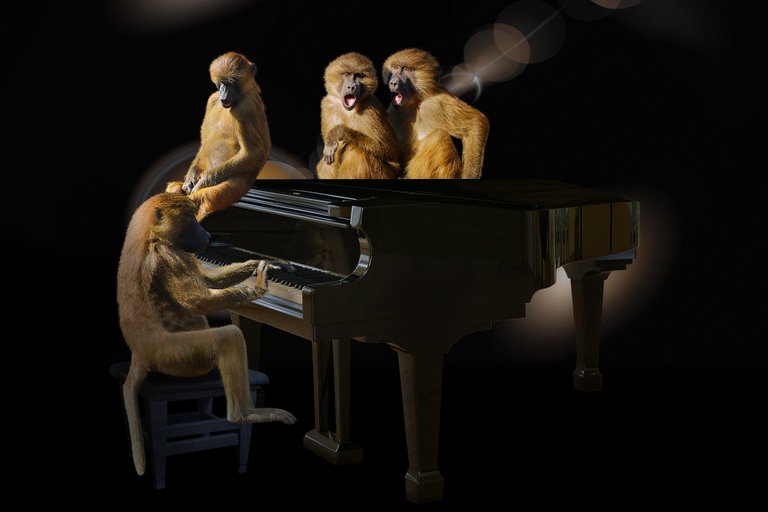 Imagen de uso libre de Pixabay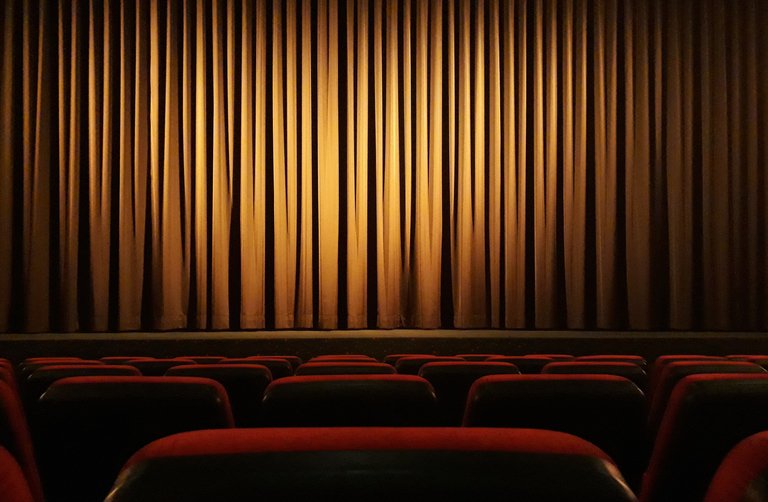 Imagen de uso libre de Pixabay