I'm just telling you that ? I know what you did last Halloween. I know and I will tell the world from the blockchain!😆😆😆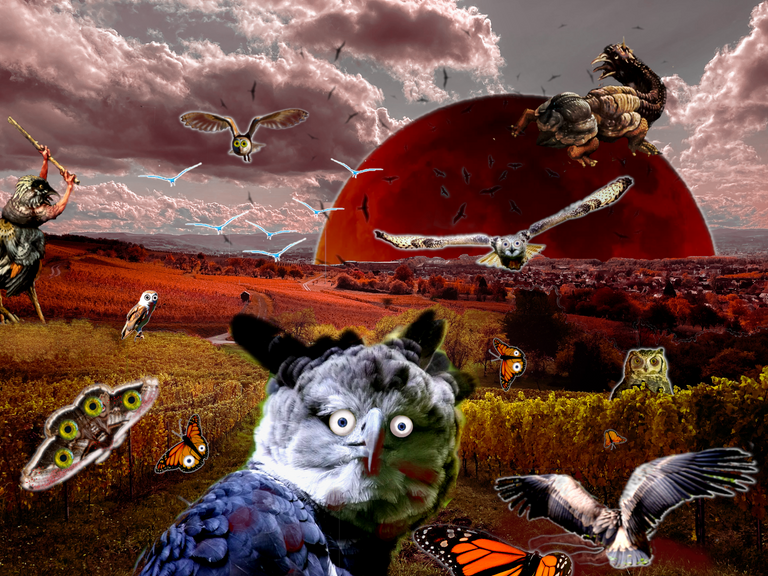 Without a doubt, this has been the year in which I have invented more horror stories in all my life. The invention of nightmares attracts me enormously and, in fact, I have been writing horror stories for a few years now. However, making a collage with the theme is a new experience and it was quite difficult. During the whole process I was very aware that I was working with other people's pieces and that I was making them mean something else. How coherent was it? You tell me.
Some notes on the process
As always, we start from a photograph provided by @Shaka. This one was particularly beautiful, with very well-defined shots. So I started working from those shots, and used them to sector my collage. In the photographs below you can see how important it was.
The next thing I'd like to highlight has to do with art as a means to one's own formation. I had the magnificent opportunity to get to know the work that is so formidable that I find it incredible that I did not know it, being, as I am, a lover of El Bosco. It is about the Renaissance painter Matthias Grünewald (you can see more information here). To this painter correspond the two strange creatures that bring more strength to the collage. Cutting them out was very difficult and I had to complete some pieces that were not complete in the original painting.
The rest was cutting, pasting and placing many eyes, modifying contrasts and lights.
The white edges were an expressive detail that had to do with my own nightmares.
This incredible contest is organized every week by the wonderful LMAC Community. Dare to participate!

You can also appreciate here the beautiful photo of @shaka, the basis of all the work.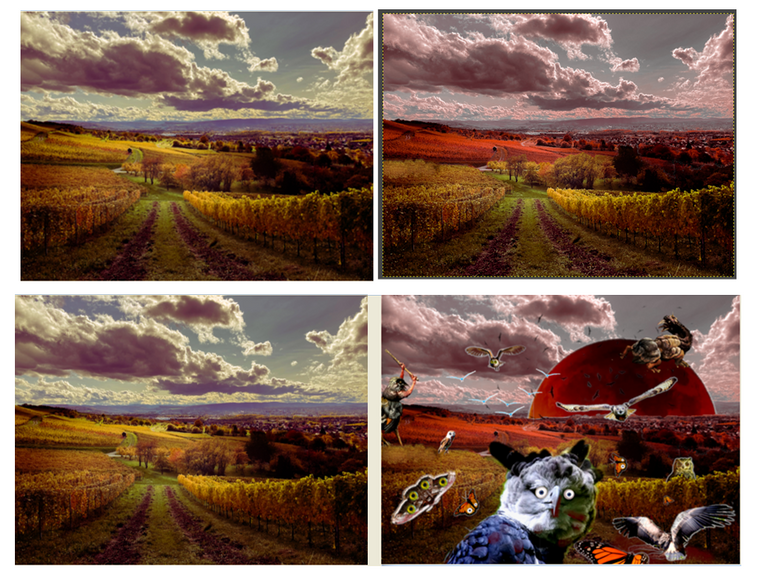 I hope you have nightmares about my collage, although I'm happy for you to have fun with it.

This is the list of links to the images used
Thanks for joining me. Until the next collage!