A REFLECTION ON COVID - HELPINGJAU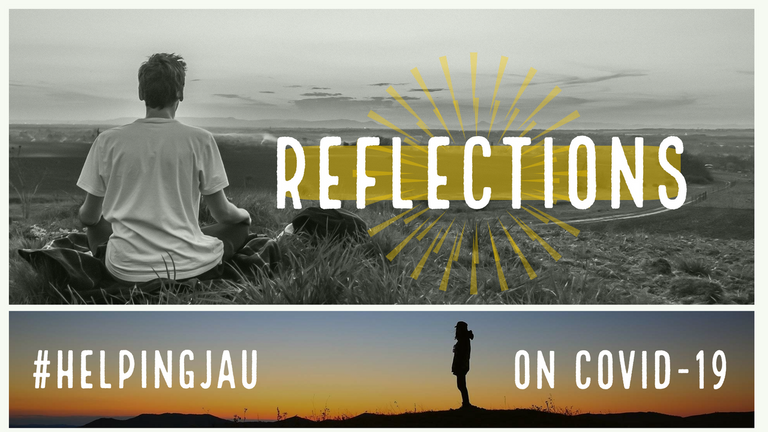 I think it's almost a miracle that we get to "reflect" on COVID.
Coronavirus felt like a myth to me. I didn't consider it real or worth stressing over.
That comes off as insensitive. I mean this initiative is meant to help someone currently going through the pain of the virus.
But my country made me feel this way.
Coronavirus here in Nigeria came with a lot of expectation.
I for one thought it was going to wipe out at least half of our population. Which wouldn't exactly be a bad thing. Nigeria is grossly overpopulated.
Coronavirus didn't do much harm here. At least as far as I know. But it raised some awareness that people hadn't quite accepted:
We have a wicked government
Sad as this is. It's the truth.
There was a joke trending about how Cornavirus came as a vitamin to make Nigerian Politicians fat.
The Government capitalized so much on the Virus. It felt so unreal. There were food palliatives stored up in warehouses for months.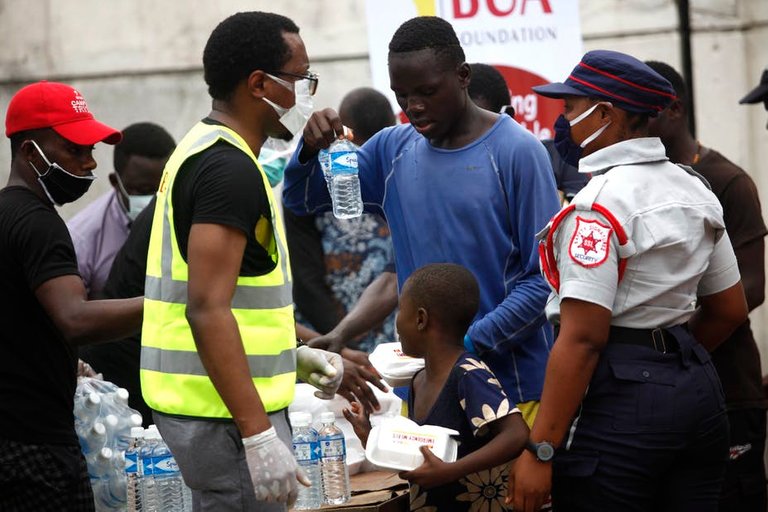 The Nigerian population is made up of hungry people. People barely have food to eat. Over 40% of Nigerians are poor according to Google. And I think this figure is altered.
We can survive without leaving the house do often
Working from home worked here. Every day Millions of Nigerian commute to work. Skilled and unskilled workers are always on the roads.
The lockdown period made a lot of companies understand that they don't need their staff to show up at work every day.
Although a lot of blue-collar workers were highly affected by the lockdown, everyone found one way or another to survive.
Own your shit
With nowhere to go, people began to realize they need to own their shit. With neighbours away, it became extra tough to get stuff you don't have.
I remember how difficult it was for my friend and me to get a blender when her neighbours left for the village during the lockdown.
You probably have a terrible breath
Ah yes. The facemasks brought some amazing realizations to a lot of people.
I have no idea how true that statement was, but there was a trend that said;
A lot of people now brush their teeth more often after smelling their breaths through the facemasks.
Small wins, I must say.
Germs move quickly:
I don't know about others, but this was a realization for me.
On days when I became too lazy to wear my mask, I would hold my breath whenever someone would sneeze or cough around me.
It was so ridiculous even writing about it sounds funny.
I had to stop kidding myself and stop. Germs more really fast. Faster than it would take me to hold my breath.
Herbs are healthy
I would like to say first of all, that I do not subscribe to most of these herbs because they have a terrible taste.
However, a lot of people began to realize that most of these leaves around their houses are quite medicinal. Funny as it sounds, they did help.
People found that mixing lemongrass and some other leaves were an amazing remedy for cold.
I think I drank a mixture of lemongrass and dried hibiscus leaves. It was amazing, especially with some added sugar.
Now that I think about it, adding sugar cane to this mixture could be a lot healthier than that artificial sugar.
People lack knowledge
Amazingly, the lengths people would go to not know things.
I realized last year that there's so much I don't know and I made the conscious effort to know these things.
This point leads me to my final experience with Coronavirus.
The Vaccine
The vaccine has been made available recently.
The Coronavirus vaccines were shipped in on the 2nd of March by COVAX.
Since then a lot of people who were sceptical about taking it have been forced to sit to regulations on flights and events like the National Sports Festival.
The myths surrounding the vaccine were;
The western world needs a way to destroy Africa:
Funny how we think we're so important that we'll need to be destroyed.

They want to put trackers in us:
Like who gives a damn about your location asides from centralised media to sell shit to you.

They want to kill everyone:
Unfortunately, people need people to make people more money. So no, no death.

Bill Gates is the antichrist:
Lol

Others...:
I once heard the vaccines will turn us into cyborgs or zombies.
I'm still yet to come across any spare parts roaming the streets. So I guess this was false too.
My people are quite backwards in intellect and information over here. It's extremely
---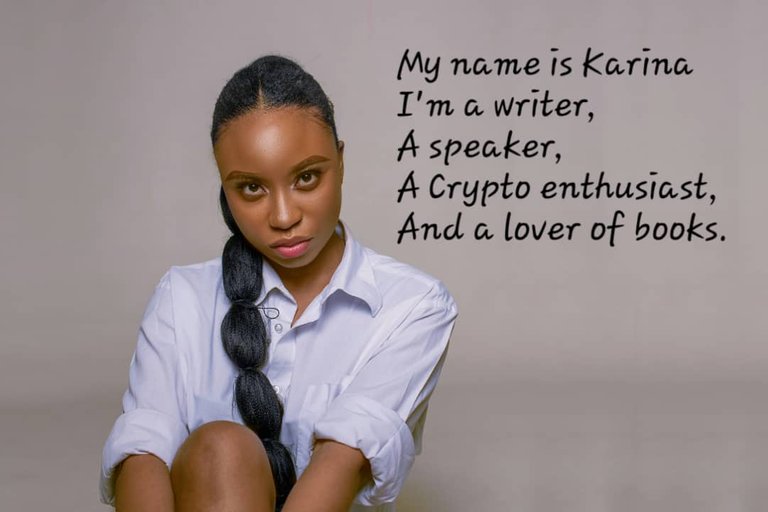 I write for therapy and pay.
Check out my Freelance Gigs
Here's my recent story:
You can contact me:
---
---
---