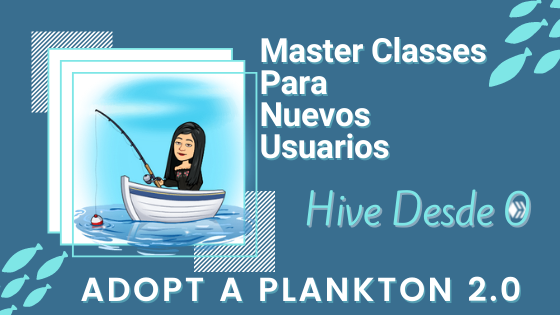 ---
---

Hi guys! Adopt a Plankton is back! A 2.0 kind of thing lol, this time around we want to take the good parts of this initiative and merge it with the awesome work some hivers like @laloretoyya and @ilazramusic have been doing the past few days, to help not only onboard new users but to actually retain them and help them thrive on our blockchain, remember if our blockchain gets more quality users who brings more content of value, it creates more traffic more attention and we all benefit from that.
So, this is how this new version of adopt a plankton is going to work, we will focus on helping new users understand what Hive is, the security of their keys, how to created an account, make their first post and how to promoted it correctly, by doing every step with them. We will be doing this with 7 different practical master classes.
For now, this will be focusing on spanish speakers but hopefully we can do an English version of this.
¡Hola chicos! Adopt a Plankton volvió! tipo 2.0 jajaja, esta vez queremos tomar esta iniciativa y fusionarla con el increíble trabajo que algunos hivers como @laloretoyya y @ilazramusic han estado haciendo los últimos días, para ayudar no solo atraer nuevos usuarios, sino para retenerlos y ayudarlos a prosperar en nuestra blockchain, recuerden que si Hive obtiene más usuarios que aportan más contenido de valor, genera más tráfico, más atención y todos nos beneficiamos de eso.
Así es como va a funcionar esta nueva versión de Adopt a Plankton, nos enfocaremos en ayudar a los nuevos usuarios a comprender qué es Hive, sus claves, cómo crear una cuenta, hacer su primer post y cómo promocionarlo, haciendo cada paso con ellos. Haremos esto con 7 clases magistrales diferentes.
Por ahora, es solo para hispanohablantes, pero esperamos podamos hacer una versión en inglés en el futuro.

How to be part of this? || Cómo participar?
We don't have rules to be part of the initiative this time around just that you join the classes, during each class there will be activities to be done, and by the end of the whole week we will be having curations of the post made by the participants.
If you are an experience Hiver already you can bring a new user or even better someone who doesn't even has an account yet so they can start from scratch and make their account with us.
No tenemos reglas para ser parte de la iniciativa esta vez, solo que te unas a las clases, durante cada clase habrá actividades que realizar, y al final de toda la semana tendremos curaciones de la posts de los participantes.
Si ya eres un hiver con experiencia, puedes traer un nuevo usuario o incluso mejor a alguien que aún no tiene una cuenta para que pueda empezar de cero y abrir su cuenta con nosotros.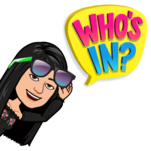 The Classes || Las Clases
| Día | hora | Tema | Coach |
| --- | --- | --- | --- |
| Lun-10 | 3pm | Que es Hive y como funciona (conceptos basicos y de seguridad) | @eddiespino |
| Mar-11 | 3pm | Hive keychain, peaklock y hivesigner, creación de cuentas por hiveonboard. | @ilazramusic |
| Mier-12 | 3pm | Dapps y Recorrido por las Frontends | @samgiset |
| Jue-13 | 3pm | Markdown: crea tu primer post y dale formato | @ilazramusic |
| Vie-14 | 6pm | Hive desde el Telefono | @elizabeths14 |
| Sab-15 | 4pm | Comunidades y Cómo promocionar tu post correctamente | @laloretoyya |
| Dom-16 | 6pm | Curaciones de los nuevos usuarios | @victoriabsb |

The Hive Classroom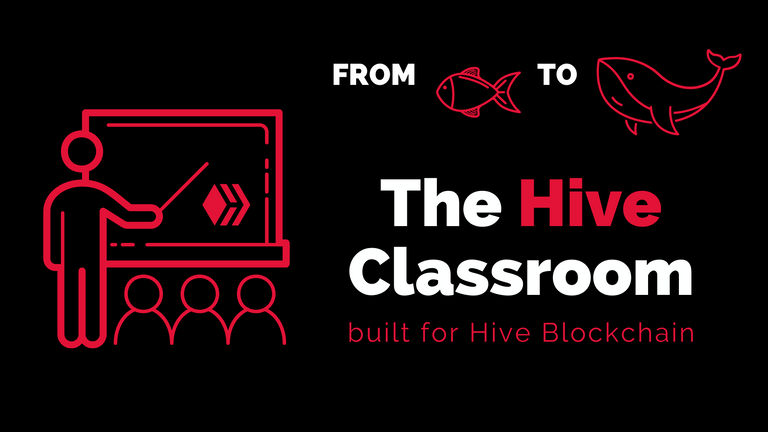 Is where the classes will take place, we have created this discord server for the sole purpose of hosting Master Classes, talks and just teaching sessions about Hive in general.
Join the discord server link right below to attend the different classes and activities.
Es donde se llevarán a cabo las clases, hemos creado este servidor de discord con el único propósito de albergar las Master Classes, charlas y sesiones de enseñanza sobre Hive en general.
Únete con el link de discord abajo para participar en las distintas clases.
---

Prizes || Premios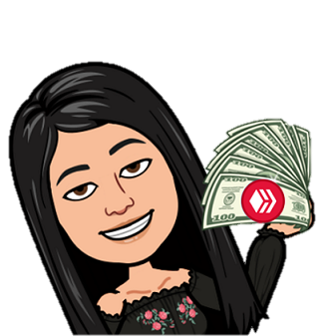 Well knowledge and better understanding of the whole Hive ecosystem should be enough but we will also be doing curations and handing out delegations to the new users who accomplish the most by the end of the initiative, I will be posting more about these prizes in another post.
El conocimiento y una mejor comprensión de todo el ecosistema de Hive deberían ser suficientes, pero también tendremos curaciones y delegaciones a los nuevos usuarios que sean más exitosos al final de la iniciativa, hablaremos más sobre estos premios en otra publicación.
---
As always, thank you very much for reading me and
I hope to read your comments!
---
Picture Credit: All images are of my property unless said otherwise and the emojis are made with Bitmoji.com!
---
Proud Member and Supporter of The Minnow Support Project, If You Are Not Yet on The Community What Are You Waiting For?? CLICK below!!!

---
| Are you a Mom? Of a human or a Cat or a Dog or of anything? Join us in our Community! | Eres Venezolano? Tenemos una Comunidad Increíble Únete!! |
| --- | --- |
| | |
---
😗 Follow me on my Other Social Media...❗️⬇️⬇️⬇️⬇️