Hi guys,
Today I would like to share with you an experience that will be remembered forever. Long story short, I started with a method that gained a lot of popularity online called Wim Hof Method. It consists of mainly breathing exercises and cold exposure. The cold exposure can be from taking cold showers to submerging yourself in cold basins or natural lakes and rivers. So I started by doing the breathing exercises and cold showering. It was great. But then I started to get deeper and while sharing my experiences I saw that my close friends were also doing it. I did not know that but now we had yet another topic to talk about and finally me and my friend @titofit decided to go to our closest mountain - Vitosha and do the cold submersion together. He was doing it for 1 year, so he had some experience beforehand and he had done that in winter time.... Crazy 😱 Well I guess then no worries, we just go with the flow...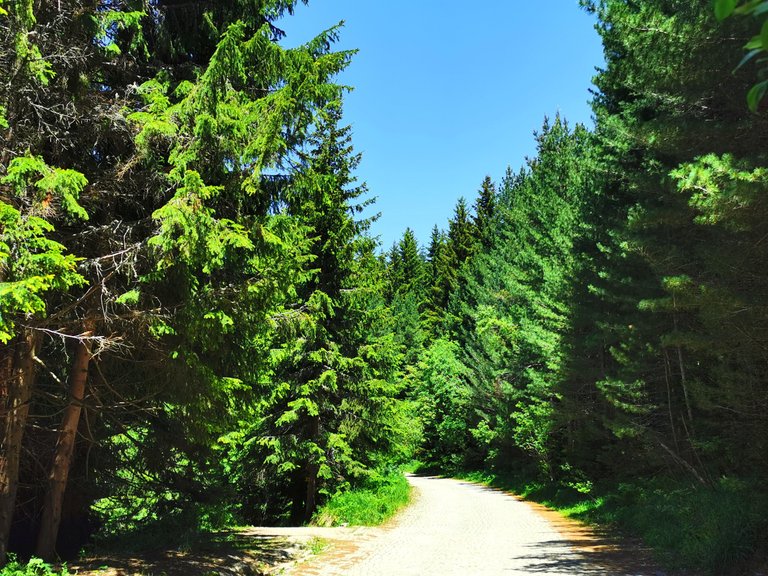 We left the car to the side of the road and went deeper into the woords. The weather was great and hot. Just as we wanted it to be.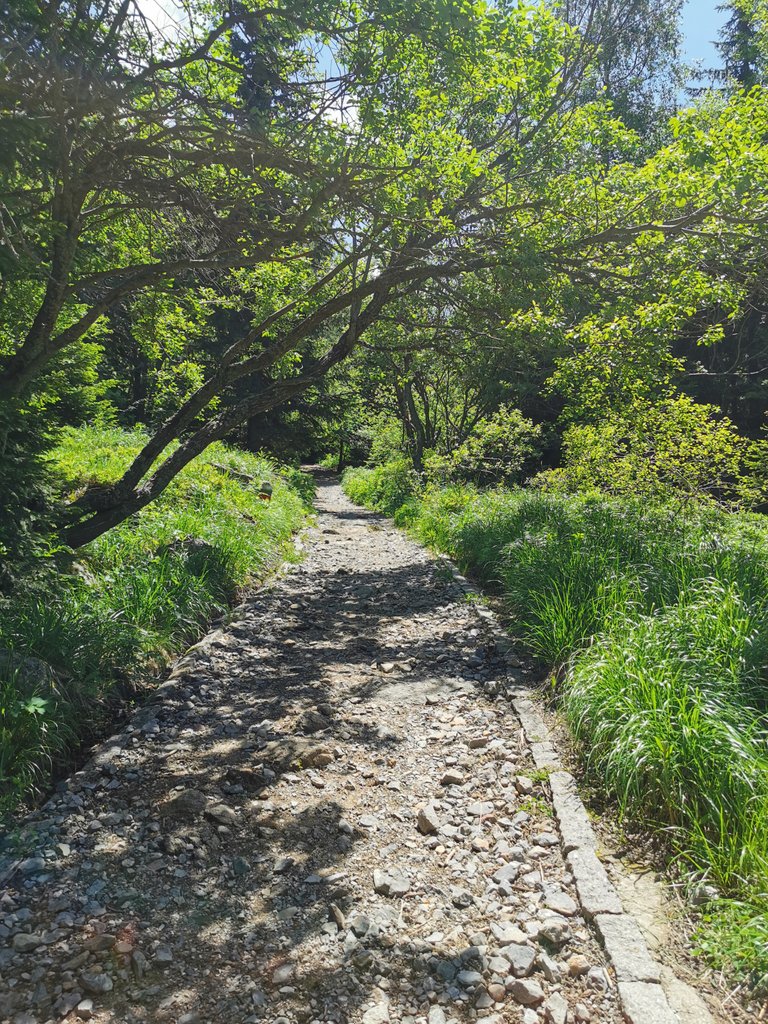 We were on a higher altitude but nevertheless, we had a path and did not go in the wilderness.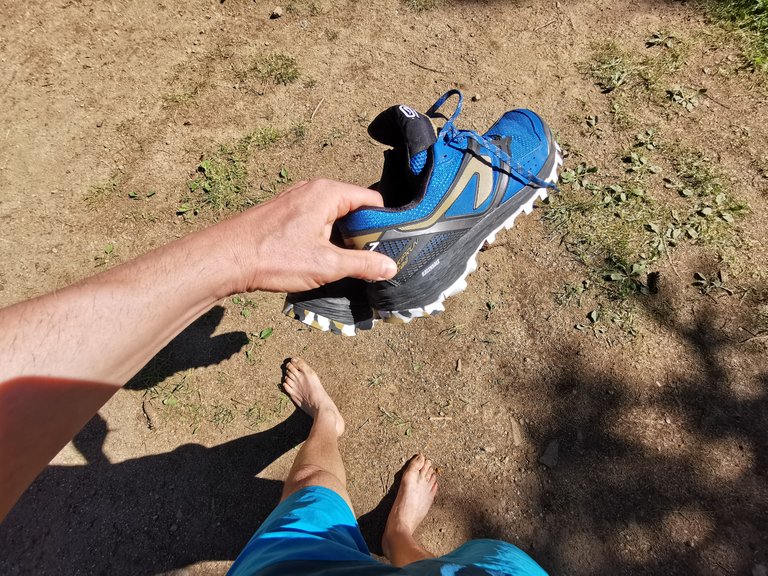 I took my shoes off for the whole hike. It wasn't too rough and certainly doable. It felt amazing on my feet. Grounding is like a self massage of all organs in the body. Incredible experience. I still feel my feet strong and well 2 days after the hike.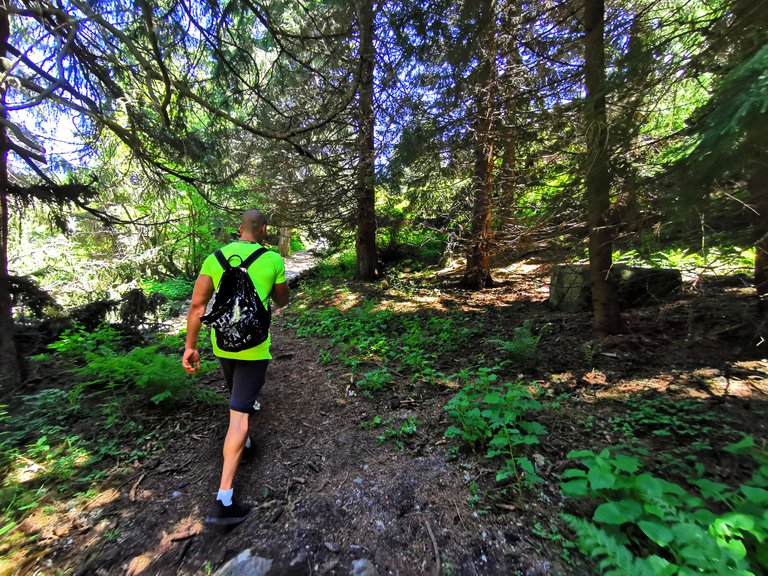 The walk was not long but it was full of amazing sightseeings.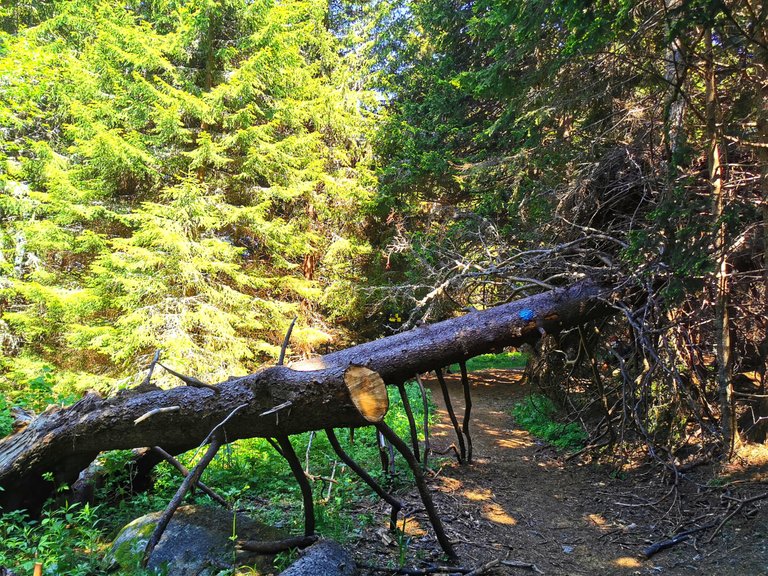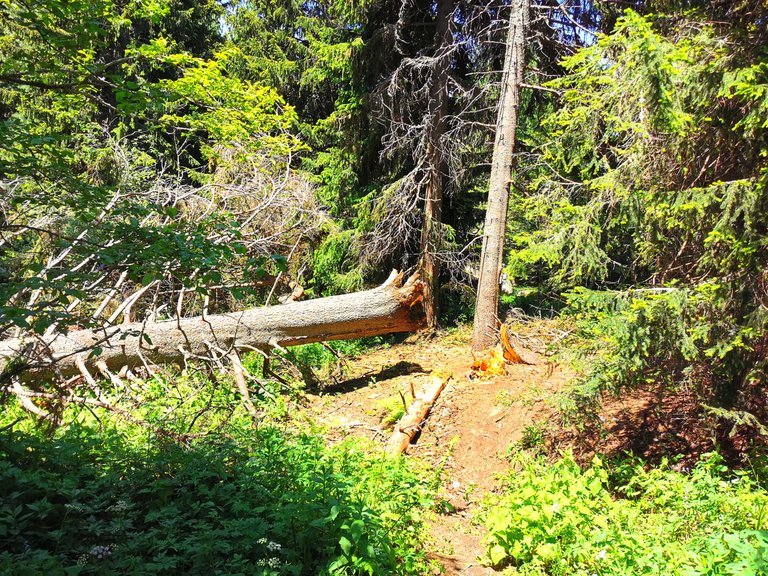 The nature is pristine. Even the woods stayed as they were left after storms.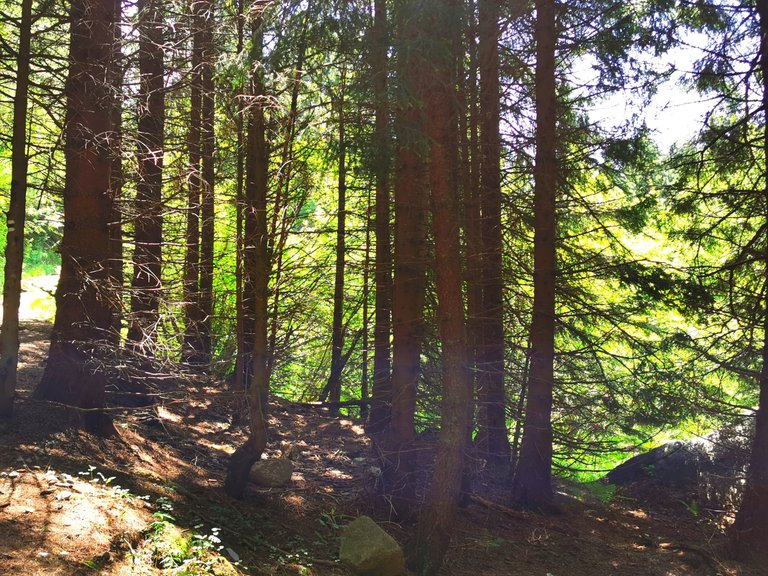 We were going inside the woods enjoying the shadows and also outside in the sun taking tan (well sunburning to be honest. I forgot my sun protection cream).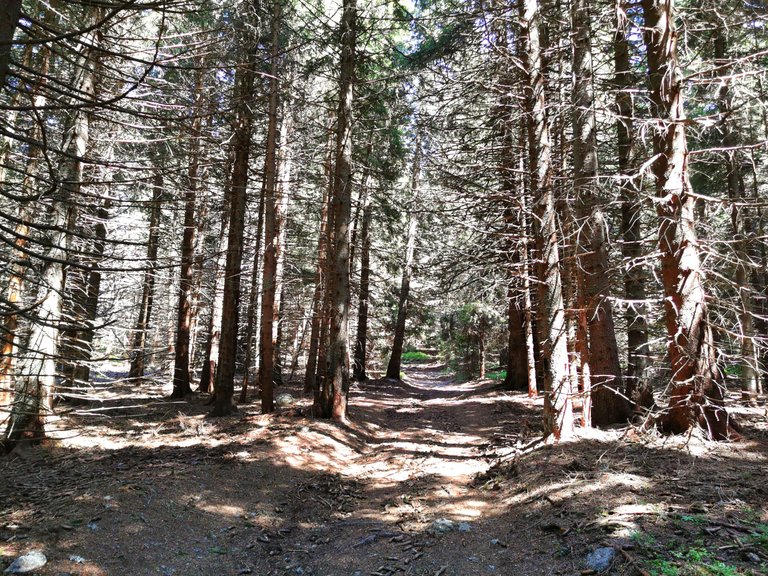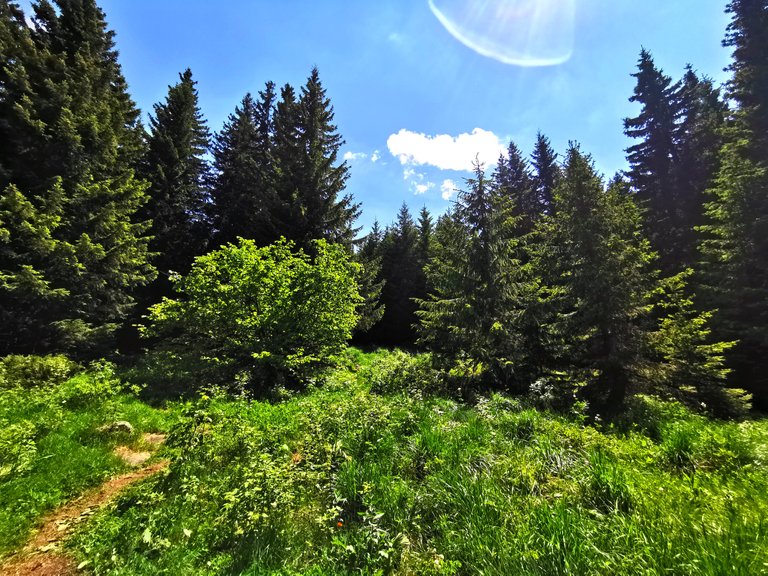 The Sun was hot!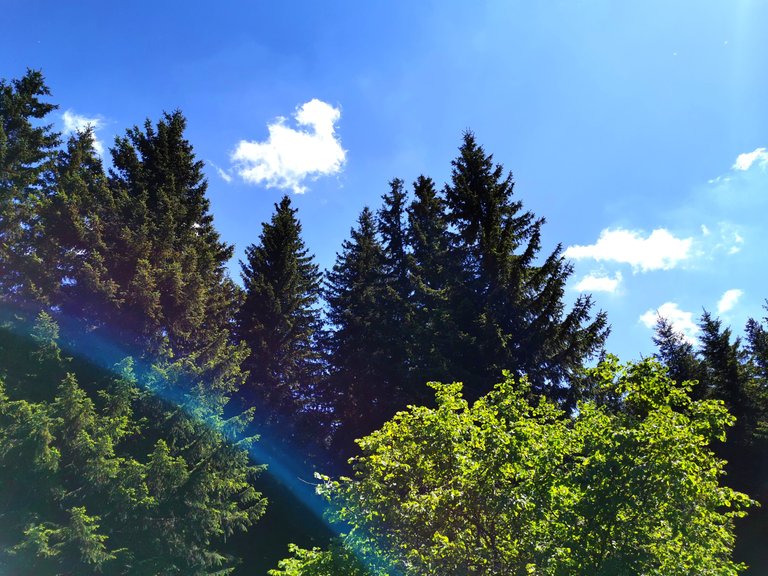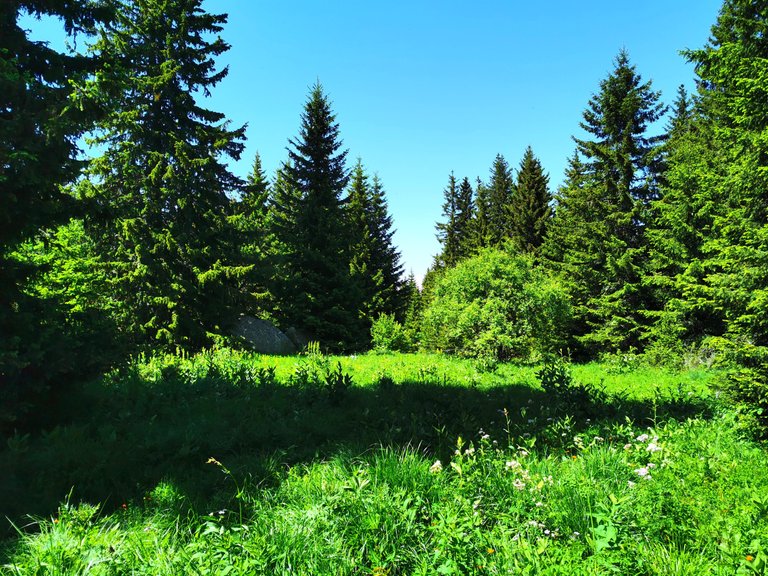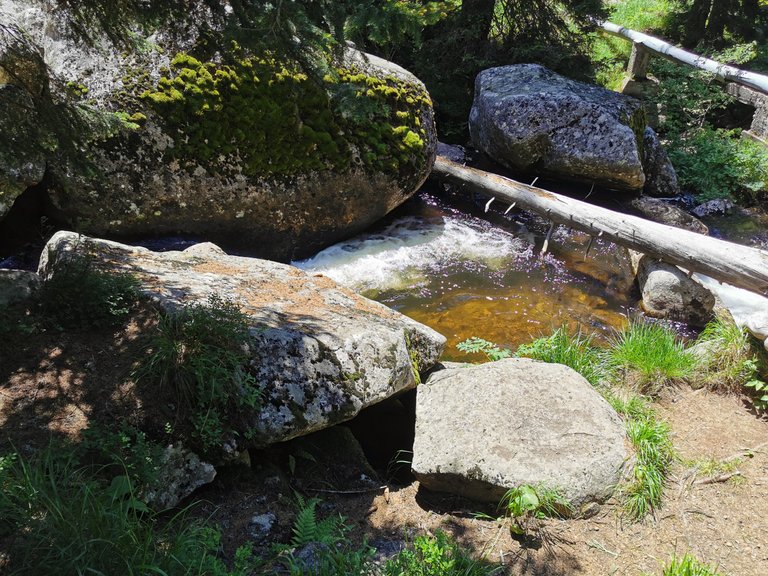 Finally we reached the river where we intended to take the cold bath.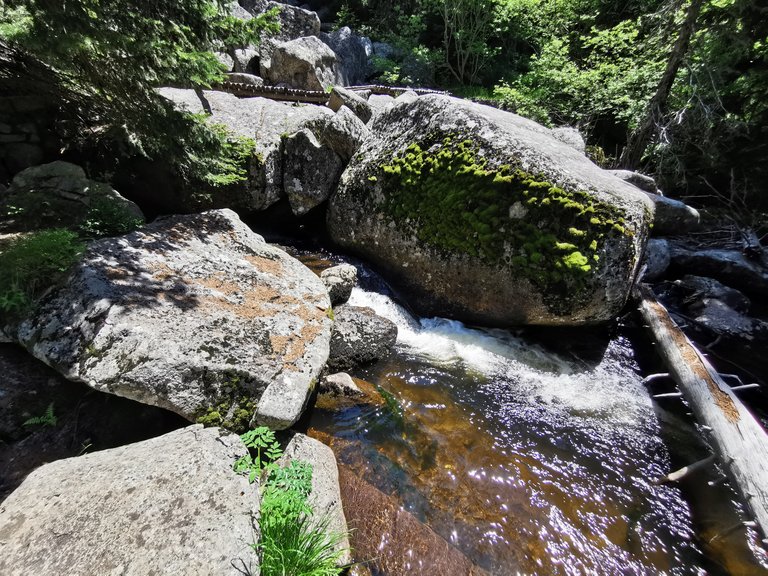 There was enough space for both of us and if we ducked down on the rocks, we could submerge easily.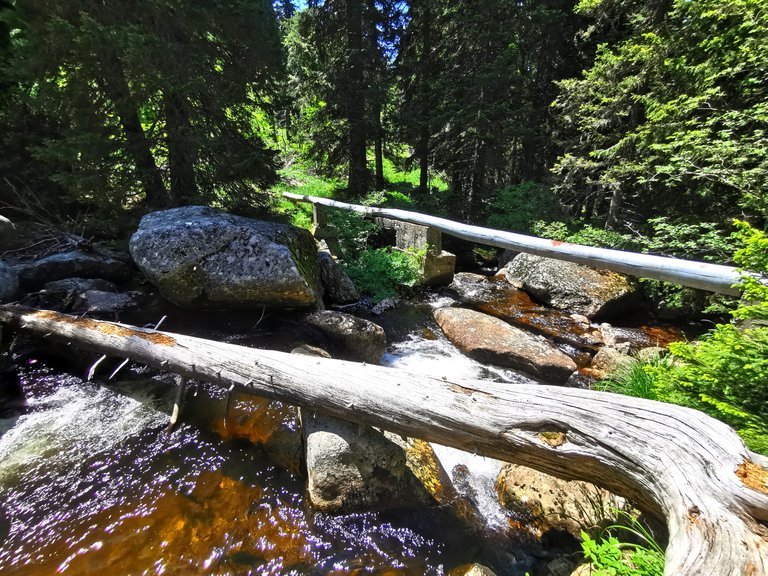 There were 2 wood trunks on top of the rivers that facilitated passing over or just chilling on top.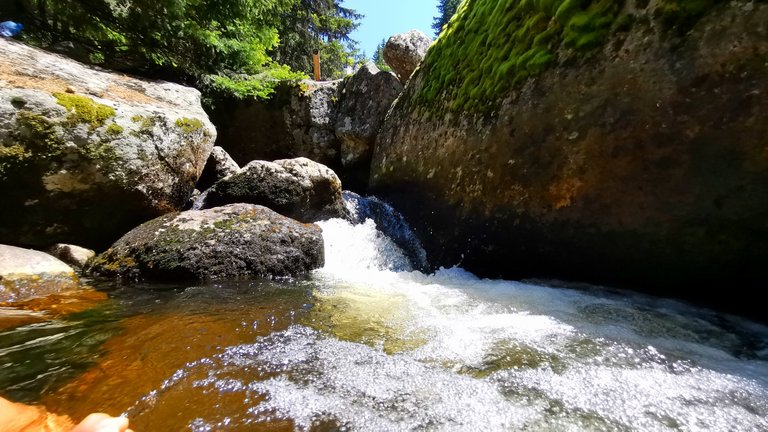 The stream was strong and when we went inside, we could barely hold ourselves in one place. We bathe like 4 times in total but for approximately 1 minute to 2 minutes max. It was refreshing and not taxing on the body as we took our time to recover between the rounds. I will share more savvy pictures at the end of the post where we dive again before going home.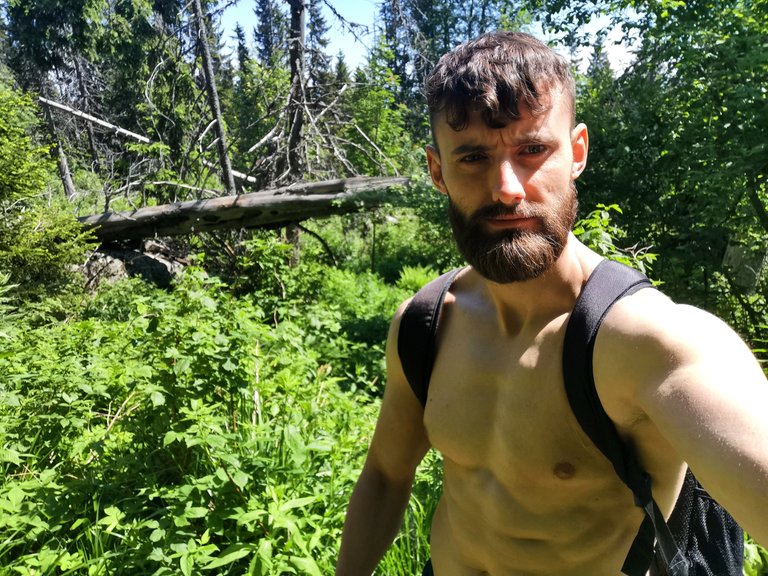 So the journey continued. Of course topless and shoeless!! 😂 I didn't realize that I am going to regret this later. The topless and capless one. The sun was very strong and I got sunburned like crazy.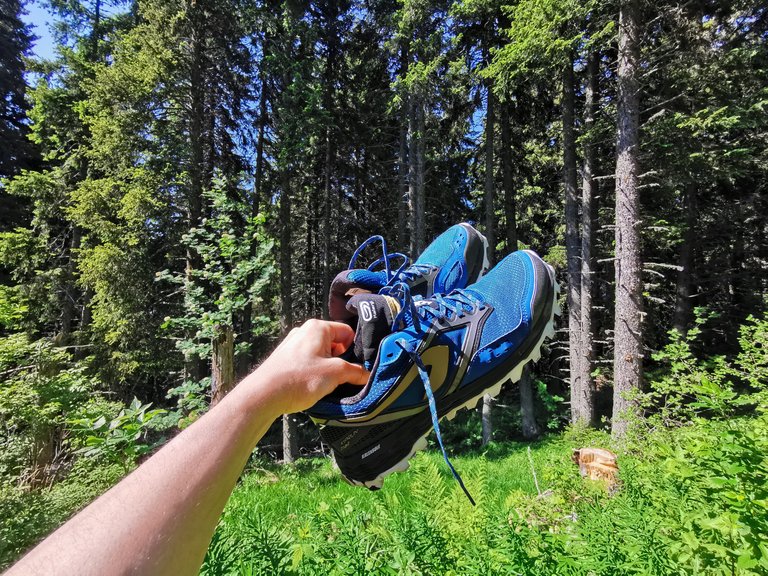 Here are the shoes. In my hand... or should I say my already red hand... 😐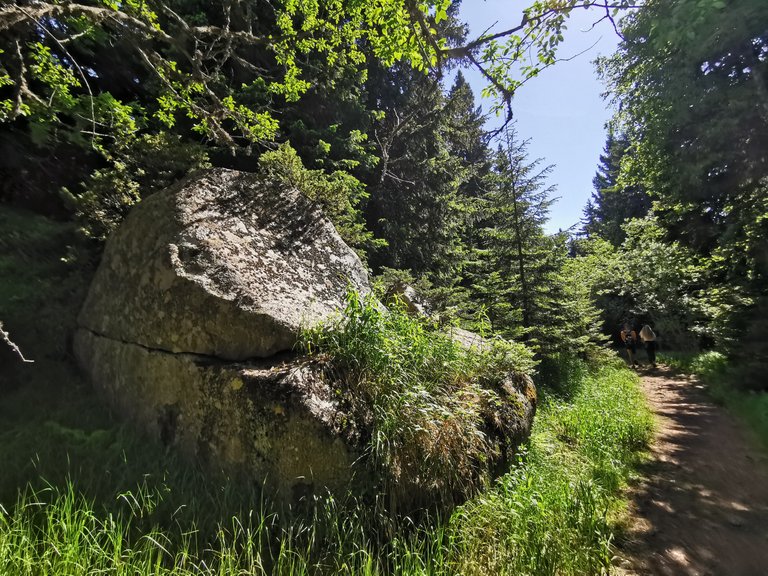 We headed to one of the huts for lunch and rest. Its name is Edelweiss.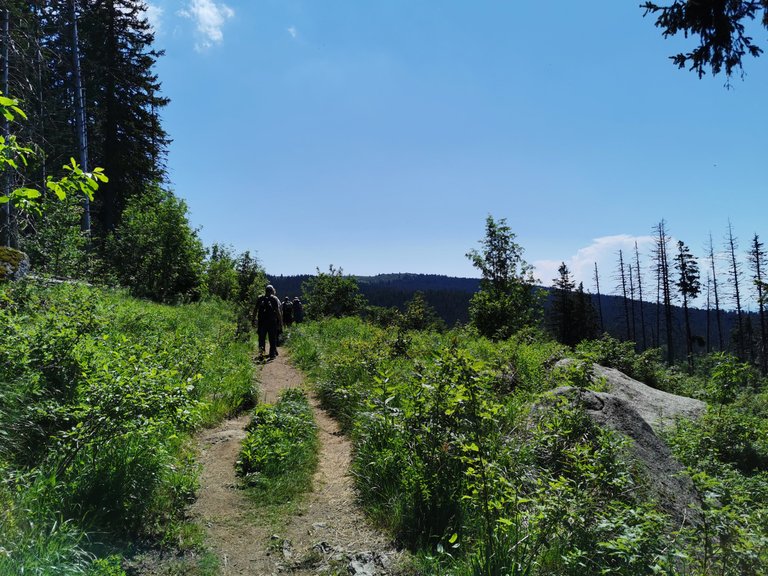 We passed by a region that was very plain and the Sun could torture us directly.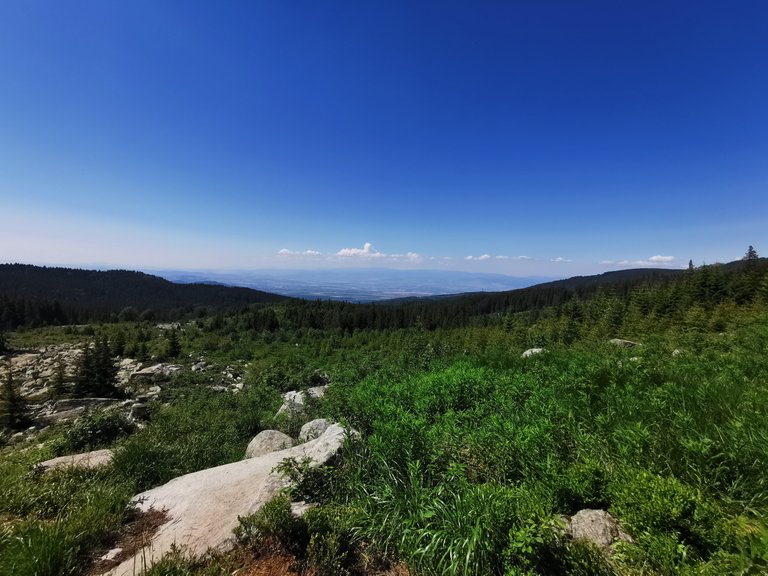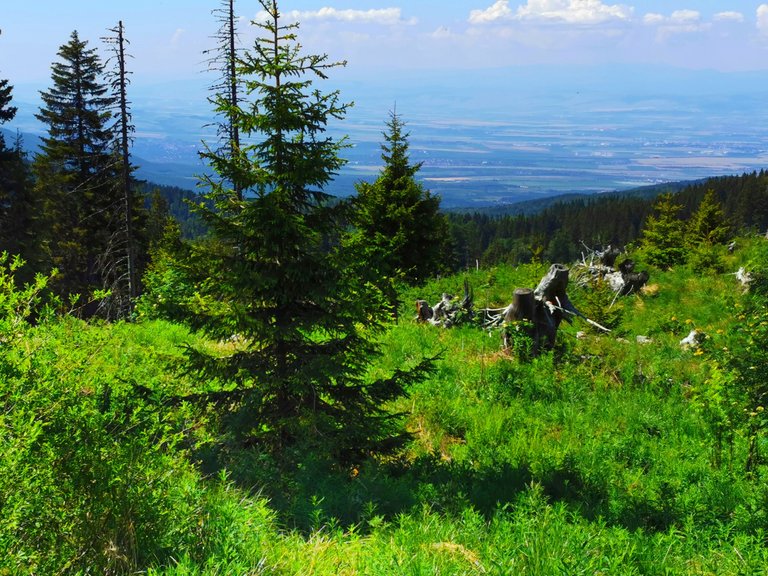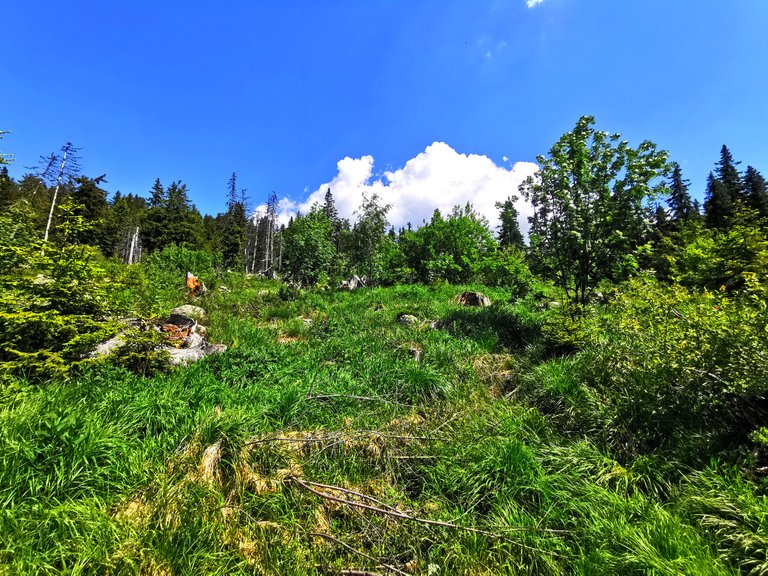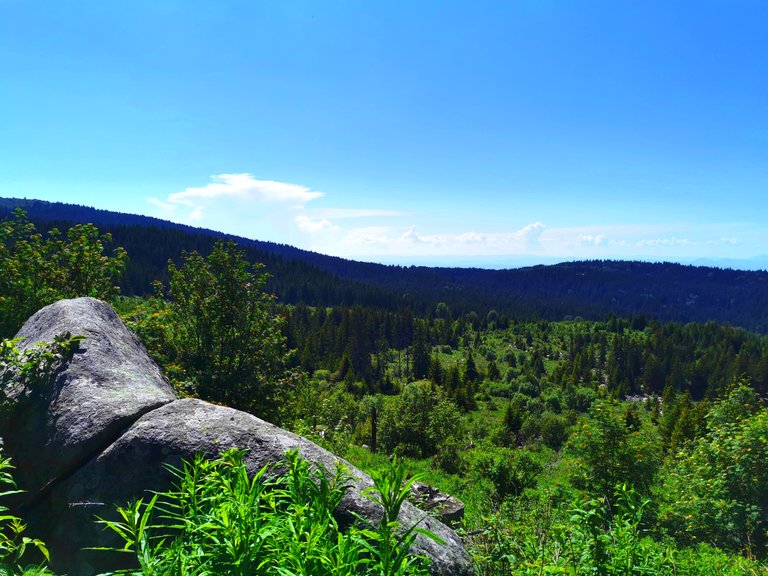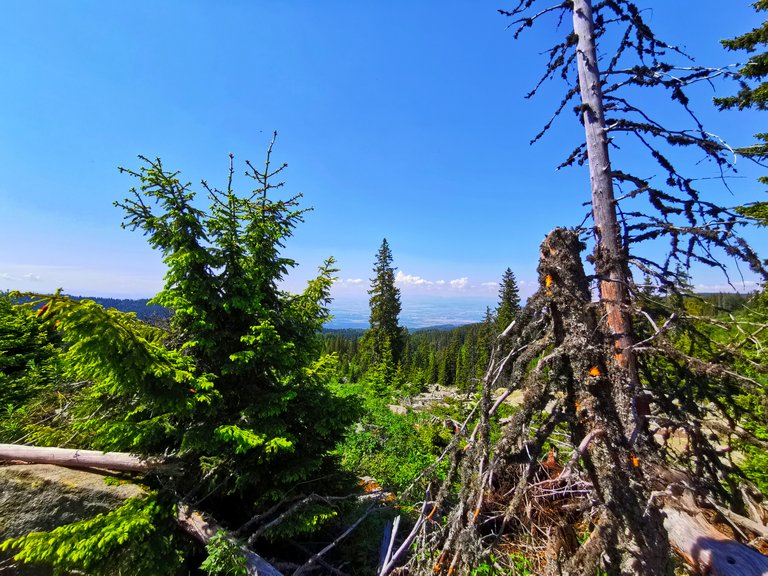 It was a long passage and the green valley was very broad.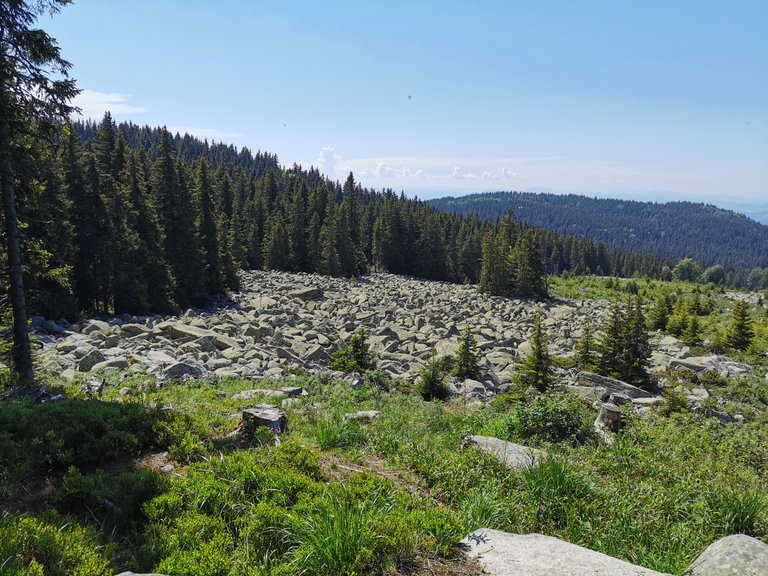 We finally reached the morraine fields which meant that we are very close to our destination.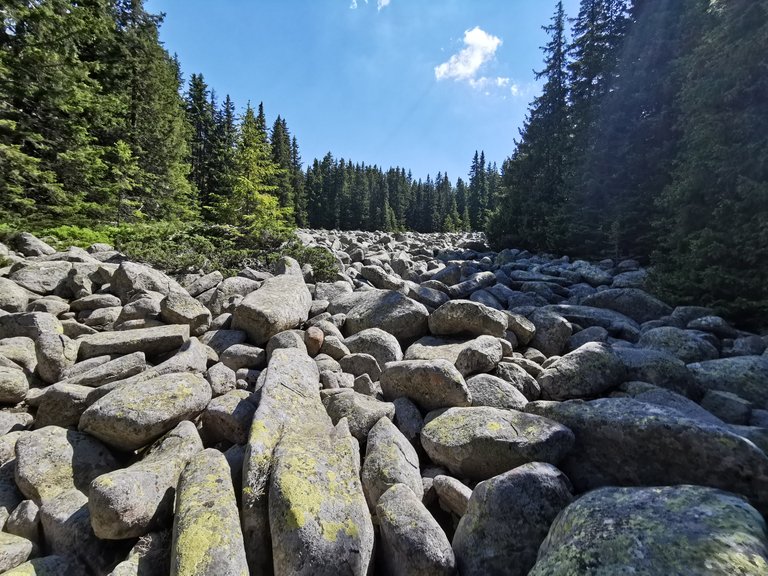 It was very pleasant for me to walk barefoot on those rocks. It gave me very enjoyable sensations.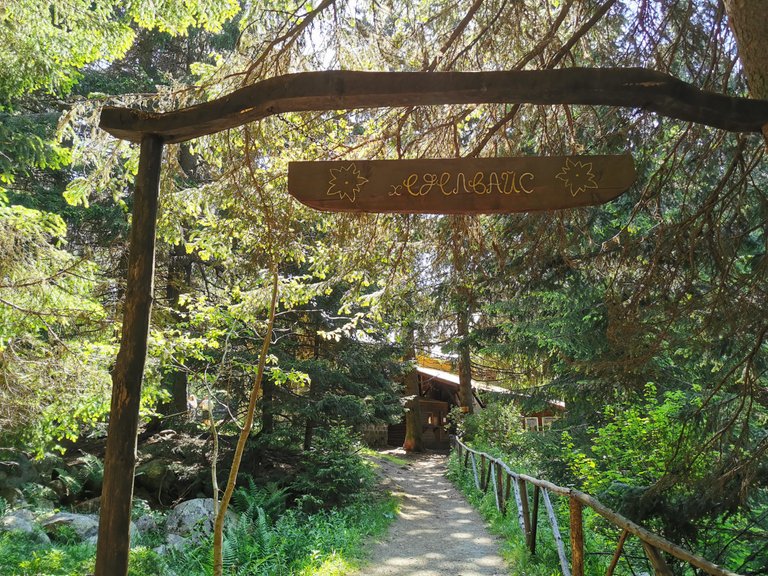 And we did it! Hut Edelweiss.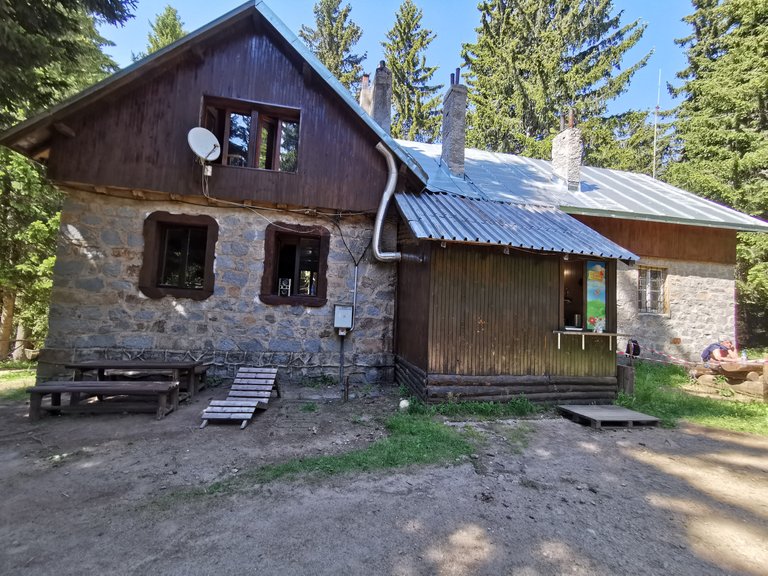 Here is how it looked like. Like in fairy tales. Comfortable with sunbeds all over the place. We lunched and spent time laying on those ones waiting for the food to digest a little bit.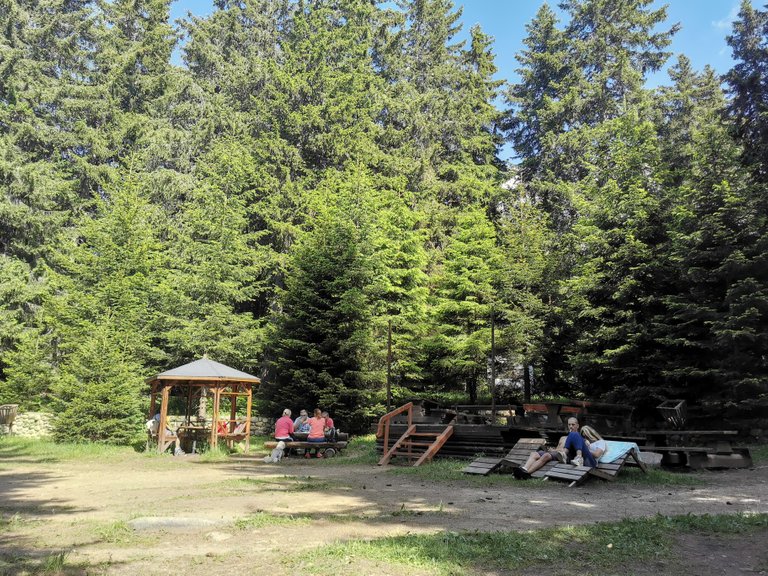 Here are some of my friends enjoying themselves on the sunbeds. But it was getting late so we headed back to the stream for one last dip before going home.
Alright I promised to give you a couple more savvy images so here we go: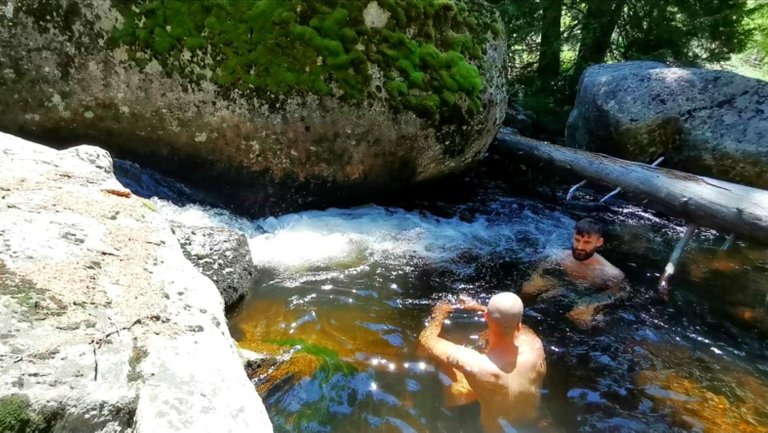 Here is one of them. I took this one straight from my IG video that my friend's girlfriend shot. If you want to see the full video just click here.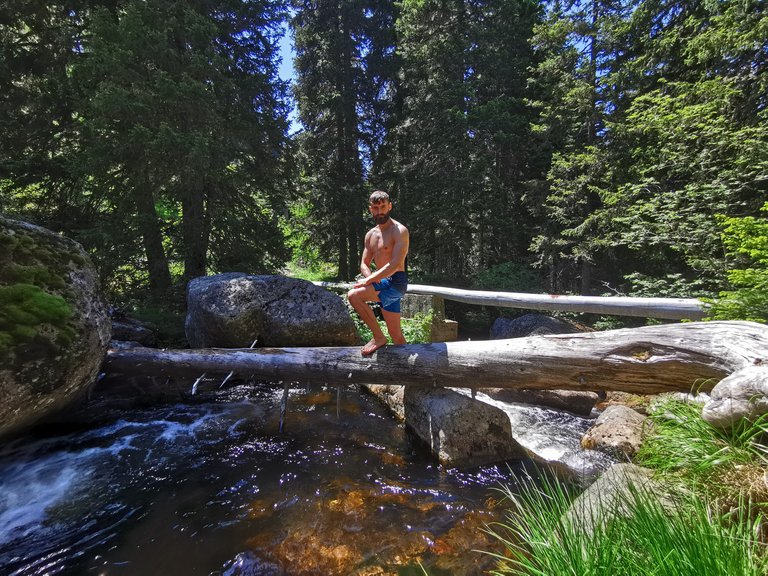 And of course we end up with the best picture of the day 😆 It was an amazing experience and my blood circulation went from cold to burning hot. Today is Monday and unfortunately I had been staying too much under the sun and instead of tempering and becoming like The Rock I have a headache, sunburns, and a bit dizzy. So my advice for all of you folks is: Please use hats and sun protection creams if you are going to the mountain. We should be treating the mountain in the same fashion as going to the beach (in the summer season of course). I have underestimated the circumstances and now have to endure pain that was totally avoidable! With that said, I would like to thank you all for stopping by and wish you a wonderful day and week!
Stay happy, be peaceful!
Namaste
---
---

If you decide to support the Bulgarian community growth you can do it by delegating some HP that will be used only for that!
---
---