Hi Everyone,
Today is the eve of Chinese New Year and is considered a special time for the Chinese community. People normally have dinner with family and preparing themselves for the new year. In my household, we are not very traditional, partially I am busy with work and the other is I rely on mum to do it at her place. Although I am not too fussed, I still do the minimum. Let me show you have I have prepared this year.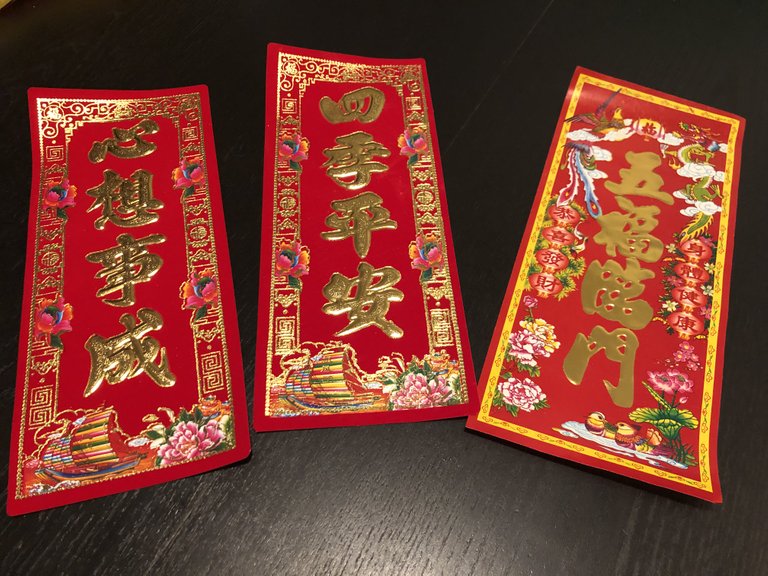 I have prepared some red paper with lucky phrases on them wishing luck and wealth for the family. They don't only print the phrases on paper, some are done on felt which I thought was pretty interesting so I got two of them. The other thing I bought was some Chinese sweets. This year I am a bit behind so I only found sugar coconut strips. I will try to get to a bigger Asian store to get some other ones like lotus and watermelon seeds which I love.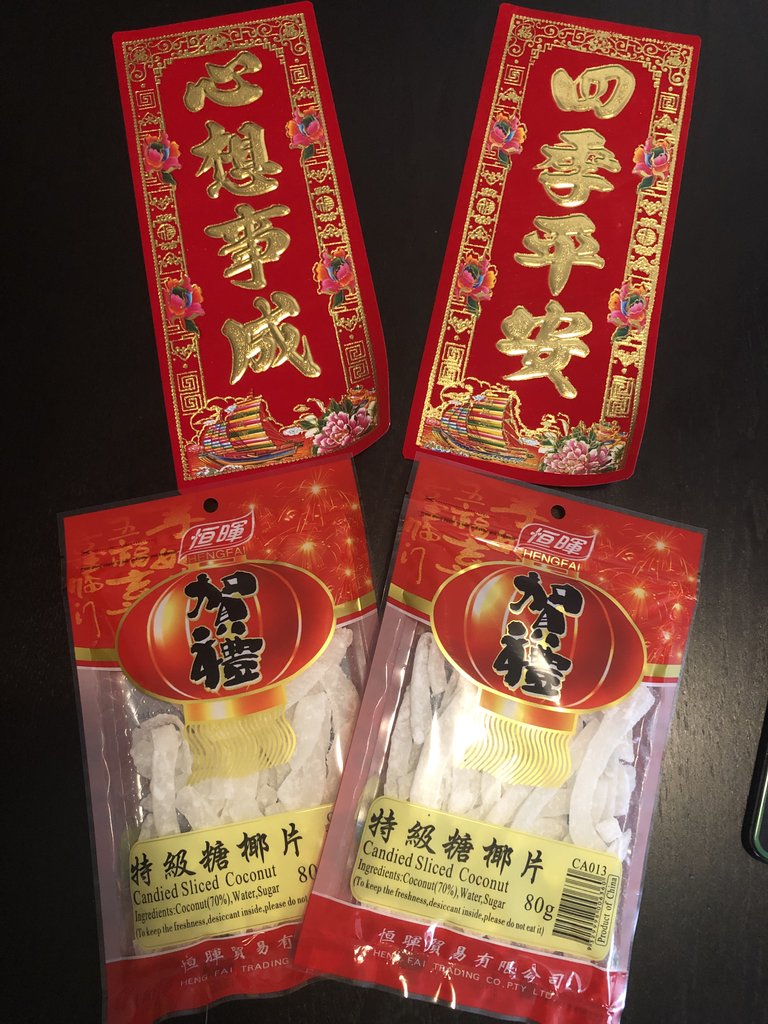 The other thing for tomorrow are new clothes for the kids. Mum actually got the kids some new clothes this year from Seeds and Milkshake. It is a tradition we wear new clothes for the new year and I still try to follow that. The other thing I will prepare tonight will be red pockets. I'm sure the kids look forward to them so they can get some new toys!
Let me end my post here as I continue to prepare for tomorrow. Happy Chinese New Year!~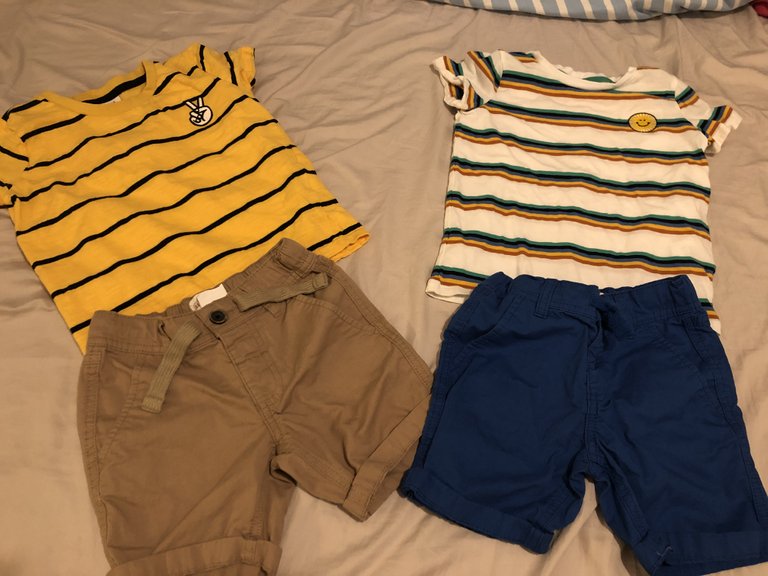 ---
大家好,今天是年30晚,相信好多人都會跟家人吃飯. 今晚的部分的唐餐館都訂滿,大家都期待每天新年的大日子. 今年我比較忙,所以沒有什麼特別準備新年的東西。 雖然很忙但都有準備揮春, 糖果和新衣服給家人. 今晚會準備利是給小朋友,還有明天還有去大型中國超市買多一些糖果例如蓮子,瓜子等等. 你們今晚怎樣過年30晚呢?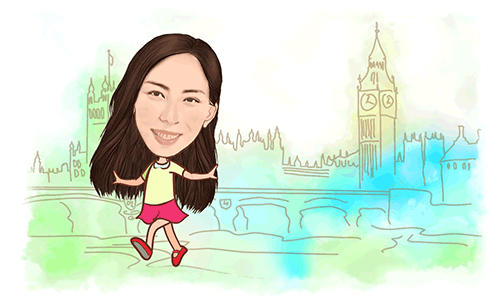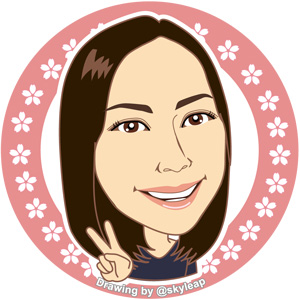 ---
Thanks for reading. If you like my post, please follow, comment and upvote me. There will be more exciting posts & destinations to come.
謝謝你們收看。 請你們繼續跟隨,留言和投我一票 . 我會分享更多遊記和其他有趣的 blog.
All photos & videos are taken by me & co in all my blogs/stories unless quoted. 每張相片和視頻都是我們自己拍的