This post is written in double language, so you will find the text completely in Spanish followed by English.
Este post esta escrito en doble lenguaje, por lo que encontraran el texto completamente en español seguido del ingles.
Yo
---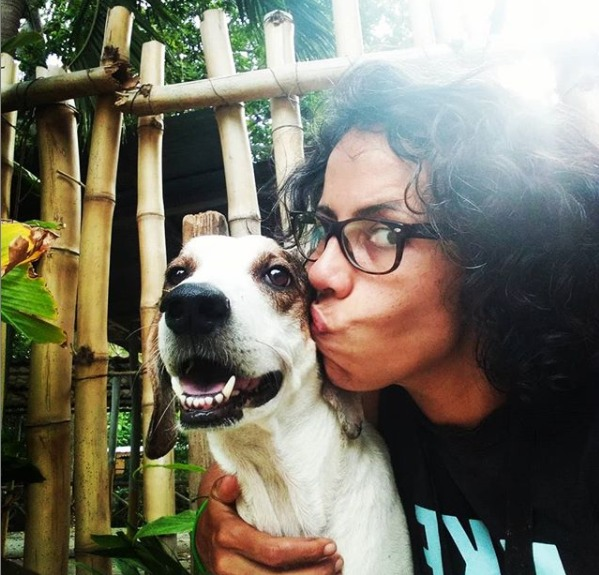 ---
Gracias a mi familia, de niña pude desarrollar un vínculo sensible con la naturaleza y los animales, este vínculo me ha llevado durante mi vida a amar y proteger a mis hermanos menores en primer lugar, y a estudiar e investigar para practicar los principios de permacultura en mi vida diaria como una filosofía de vida.
Hace 13 años cuando estudiaba gastronomía me interesé por la producción de alimentos, al ver como las cocinas de restaurantes en su mayoría, son espacios donde se mal administran muchos recursos y no se nutre realmente a las personas. Así fue entonces como decidí aprender a sembrar mis propios alimentos, para poder hacerme responsable por lo que como, y por la forma en la que vivo.
---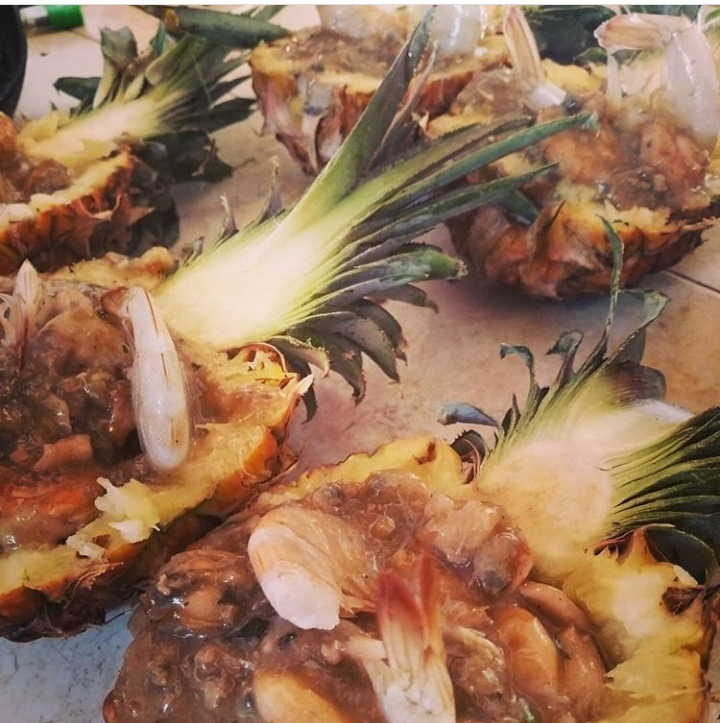 ---
Desde entonces he venido adquiriendo diferentes destrezas y conocimientos en naturismo, agroecología, bioconstrucción para desarrollar un espacio multidimensional para la vida en la costa del estado Vargas, en donde yo pudiera aprender paso a paso como vivir bien con menos, obteniendo la energía de las fuentes naturales, un lugar donde pudiera diseñar e intervenir el paisaje haciendo arte, además de contribuir con la mejora de la vida en el lugar.
Es así como en los últimos tres años de mi vida me he dedicado espiritual y materialmente a construir mi visión de yagoarundí...
---
Yagoarundí. Chichi de la Costa, Venezuela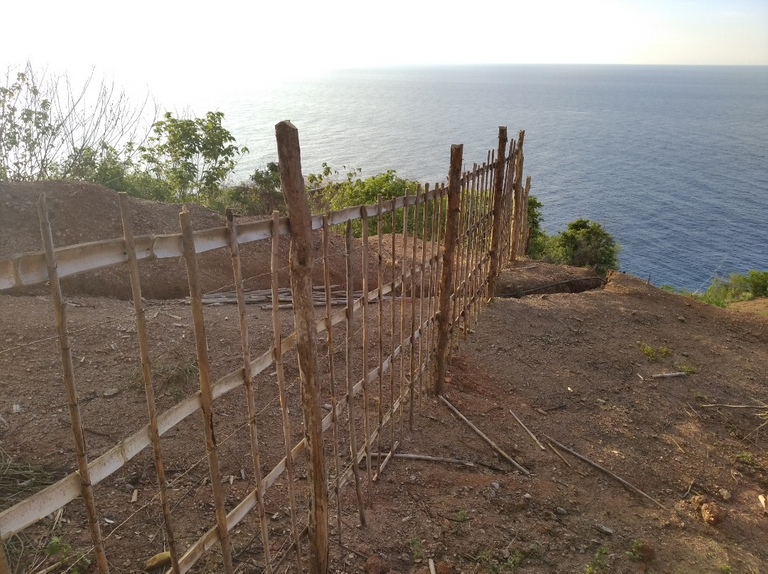 La vida me llevó a Yagoarundi, y con yagoarundi he aprendido el arte de ser paciente, porque si hay algo que la tierra enseña como maestra es sobre los ciclos y la paciencia, y hacer la tierra no es una tarea sencilla.
Somos gente de la ciudad, vivimos en un artificio "el mundo", y yo creo que solo el aceracamiento a la naturaleza, a la madre tierra puede ayudarnos a sanar el animal herido por el mundo. Eso y la comunidad, construir la comunidad a través de la confianza y de relaciones interpersonales ecológicamente inteligentes, la comunidad virtual y la comunidad real.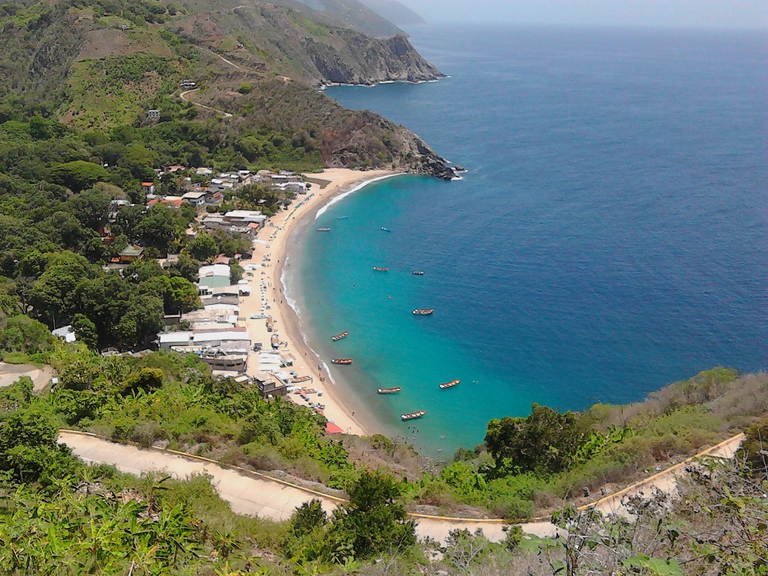 Hace más de 20 años llegué un fin de semana a chichiriviche de la costa en el estado la guaira, invitada por uno de los "negros" del pueblo, ya que durante un tiempo mi trabajo profesional consistió en hacer diagnósticos sociales en comunidades en situación de pobreza. En fin que bajé ese día de fiesta de Julio y enseguida me enamoré del lugar por su diversidad biológica y por lo increíble que me hizo sentir.
---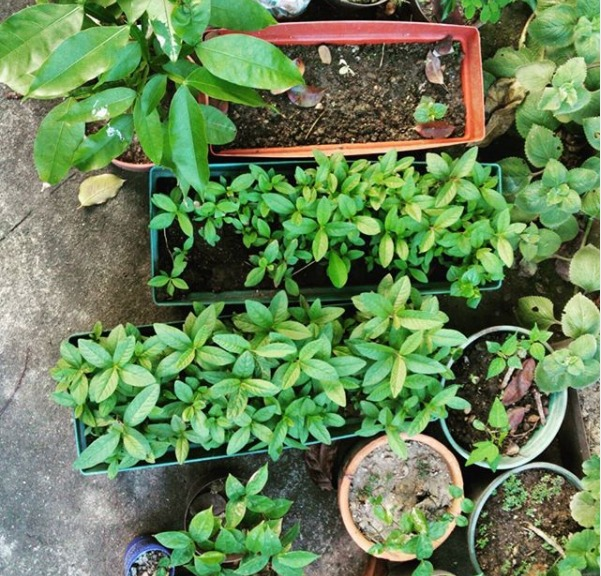 Fue una historia tan bonita mi comienzo con "chichi", que en la orilla del mar encontré una piedra en forma de corazón, sin pensarlo la tomé y la lancé a la profundidad de la bahía oceánica. Con el tiempo entendí que ese día había yo sembrado mi corazón en esa mar, tan amada por mi y que tanta serenidad me da contemplar.
Desde entonces y hasta que surgió la idea formal del proyecto yagoarundi, con el trabajo en el conuco zen, lo que yo visioné fue un lugar espiritual de conexión con la ancestralidad y la permacultura, un espacio que pudiese ser un referente para el encuentro de experiencias de vida formativas para el crecimiento personal y la autotransformación, y un espacio para convivir donde se hiciera trabajo con la pachamama.
---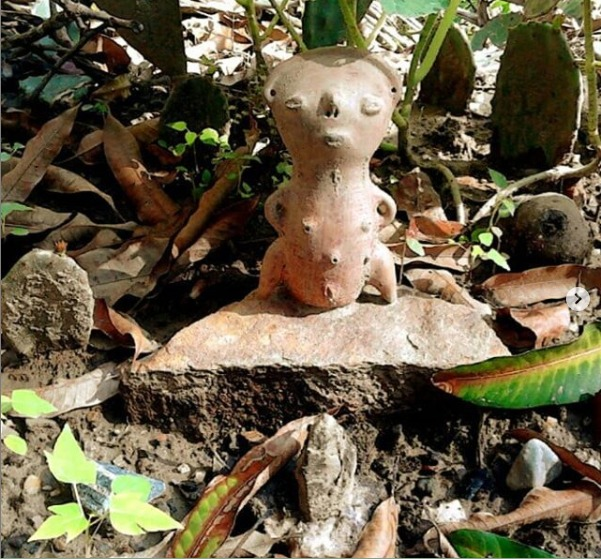 Yagoarundi es para producir alimentos de forma ética, interviniendo el espacio con arte pero con cuido, y cuidando a nuestra gente. Además, un espacio para proteger a las onzas y felinos, así como otras especies endémicas.
Contempla además en un futuro confiamos cercano, un emprendimiento productivo para realizar actividades turísticas a través de un pequeño restaurante y la oportunidad de desarrollar varias actividades deportivas
---
Ya que su geografía permite combinar mar y montaña, realizar actividades como: psicoblog, trekking, ciclismo de montaña, yoga, snorkeling, buceo, kayak, natación aguas abiertas y montañismo, etc.
Desde entonces me dediqué como socióloga, pero principalmente como ser humano a tratar de comprender el espacio, su pueblo y su gente. Hemos desarrollado también un bonito trabajo local y seguimos adelante construyendo este sueño.
---
Ser mujer, Empoderamiento
---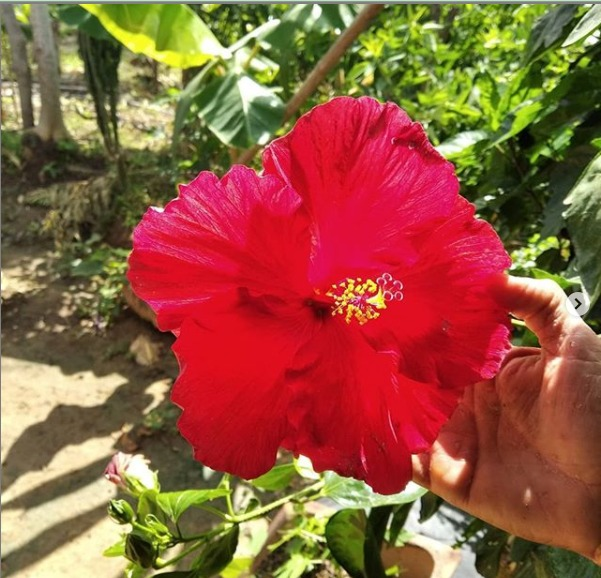 ---
Entender cómo el patriarcado nos impide ser seres libres fue algo que me tomó años comprender. Pensar en posibles formas de mejorar la vida de las mujeres que como yo son fuertes y quieren abrirse paso en la vida para cristalizar sus sueños, ha sido una autoescuela de aprendizaje para mi.
Nunca percibí la división sexual del trabajo como algo natural, creo que porque mis padres siempre me permitieron ser del modo en que yo era, se me posibilitó expresarme como una persona que dice lo que quiere, señala y va en pro de sus sueños.
---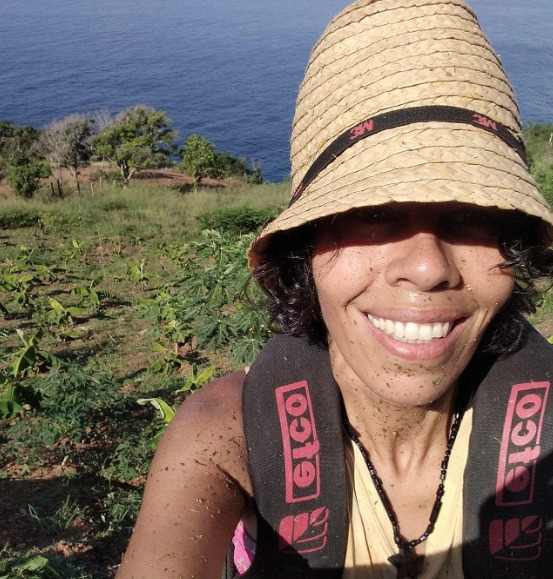 ---
En la actualidad tengo muchas amigas que son feministas, las quiero, admiro y respeto por querer hacer del mundo un lugar más justo para que todas mis hermanas sin distinciones manifiesten sus poderes creadores. Creo que las mujeres somos cuidadoras y sanadoras por naturaleza.
Nunca he entendido el feminismo como algo teórico, sino como una practica natural que a través de nuestras acciones pone en marcha una energía capaz de crear, sostener y nutrir todo a lo que nos aproximamos, y con eso posibilita a otras mujeres para que también puedan crear, sostener y nutrir lo que quieren para sus vidas.
---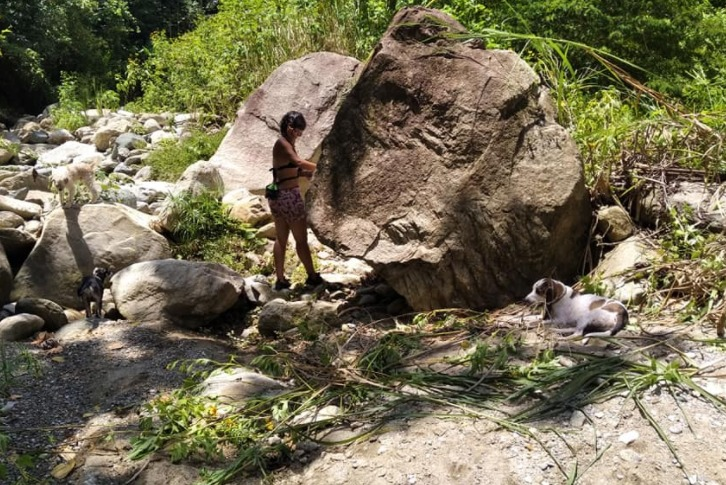 ---
Mi vida es una ofrenda a la hermandad invisible de mujeres que anhelan, que sueñan, es lo que he dedido hacer conscientemente, y es reconocimiento para con mi familia, ya que fue lo que me enseñó mi padre y lo que me enseñó mi madre, que tenemos que ser fuertes, hermosos, justos y amorosos, y que todos somos diversos y tenemos derecho a la vida. Un derecho que ya la vida nos ha otorgado más allá del juicio de los otros.
---
Mi manada, Mi familia
---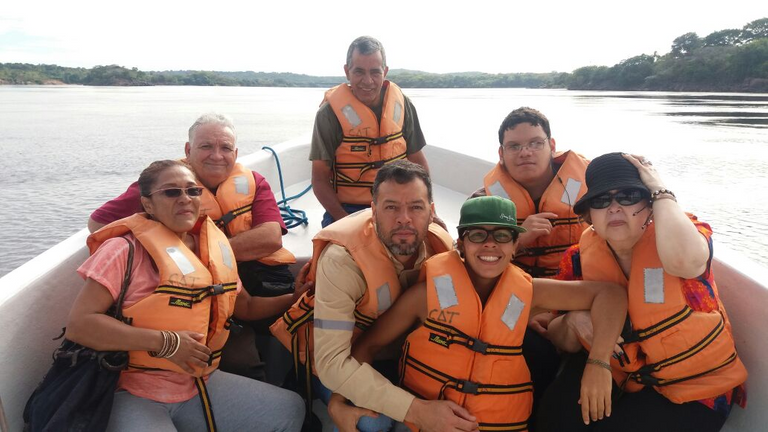 ---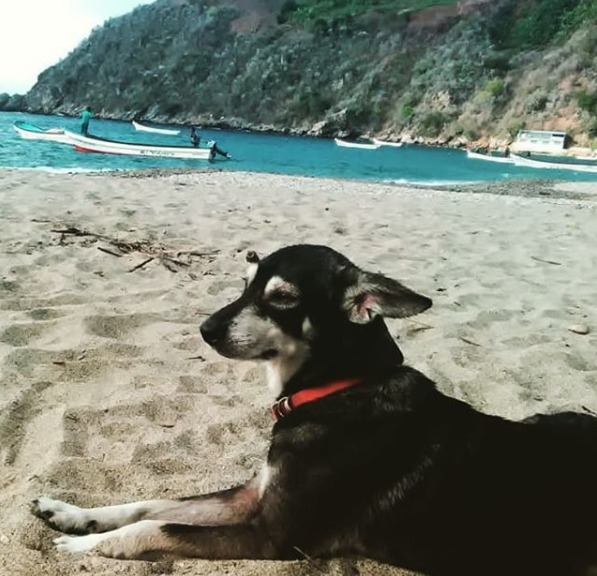 Siempre tuve animales, soy esa clase de gente y tuve esa clase de infancia en donde tu perro es tu mejor amigo y confidente, y experimenté lo que los animales te hacen sentir, ese refugio, siempre en su energía íntegra, constante, pura. Nunca decidí ser proteccionista, nací así, amando a los animales, es lo que mi familia me enseñó, que el amor es nutrición, que el amor es cuido.
---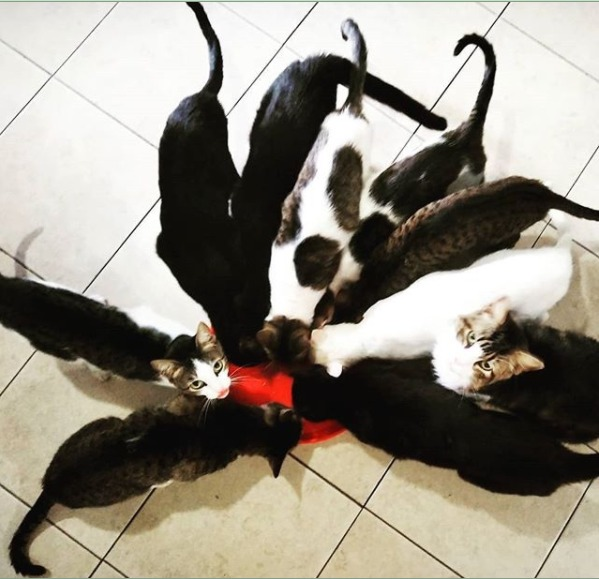 En la actualidad tengo entre mi hogar en Caracas y Chichiriviche de la costa, un refugio para gatos y perros donde convivo además con unos humanos maravillosos que así como yo, están buscando su camino con corazón, su sanación y los buscan en compañía de sus hermanos menores. Tengo 10 gatos y un perro pequeño ciego en la ciudad de Caracas, y 3 perros y 5 gatos en Chichiriviche de la Costa, en dónde llevo el proyecto de yagoarundí.
---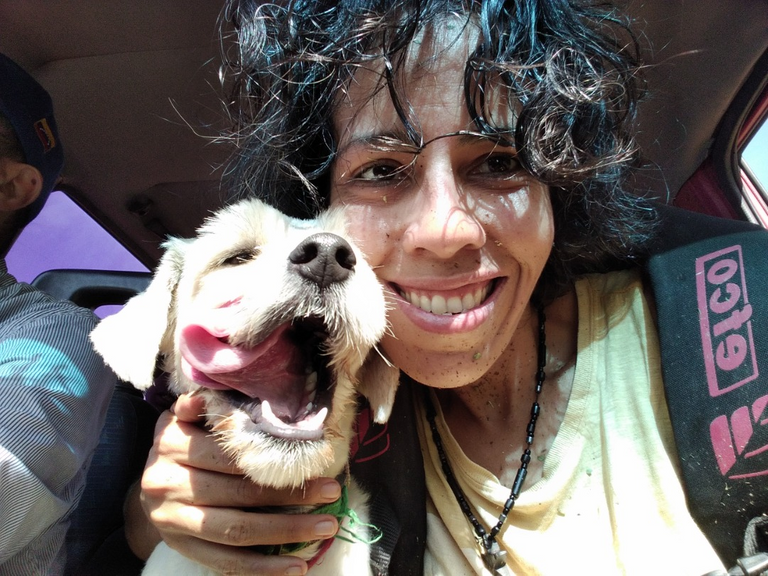 Tengo 10 gatos y un perro pequeño ciego en la ciudad de Caracas, y 3 perros y 5 gatos en Chichiriviche de la Costa, en dónde llevo el proyecto de yagoarundí. Aprender a cuidarlos y mejorar su forma de vida es una prioridad para mi. Los atiendo con Reiki, naturismo, flores de Bach y medicina china, así como homeopatía
---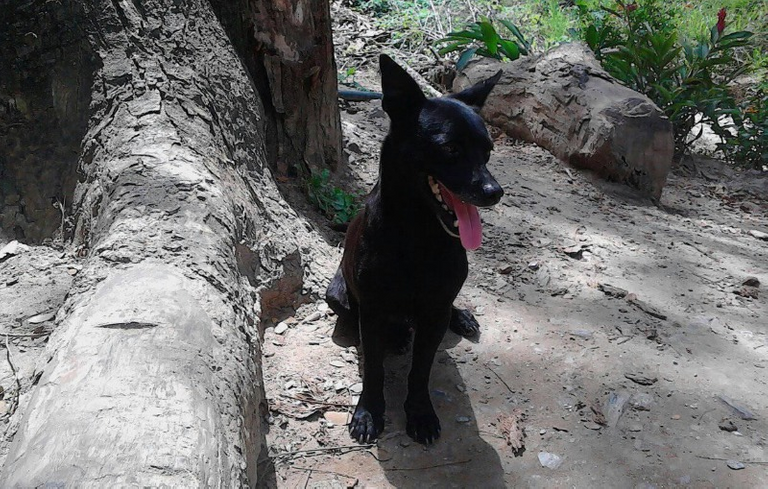 ---
Bueno, comunidad de Hive, estoy acá para escuchar su consejo, para hacer nuevas amistades y para conectarme con lo que hagan de valor los otros y que resuene en mi misma frecuencia o llegar a expandir mis propios horizontes en la riqueza de los bordes. Que comience esta aventura.

English
Me
---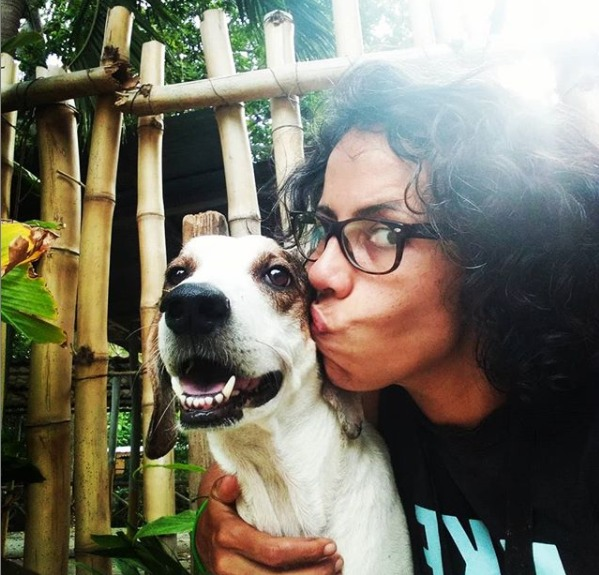 ---
Thanks to my family, as a child I was able to develop a sensitive bond with nature and animals, this bond has led me throughout my life to love and protect my younger siblings first, and to study and research to practice the principles of permaculture as a philosophy of life.
13 years ago when I was studying gastronomy I became interested in food production, seeing how most restaurant kitchens are spaces where many resources are mismanaged and people are not really nourished. That's how I decided to learn to grow my own food, in order to be responsible for what I eat, and for the way I live.
---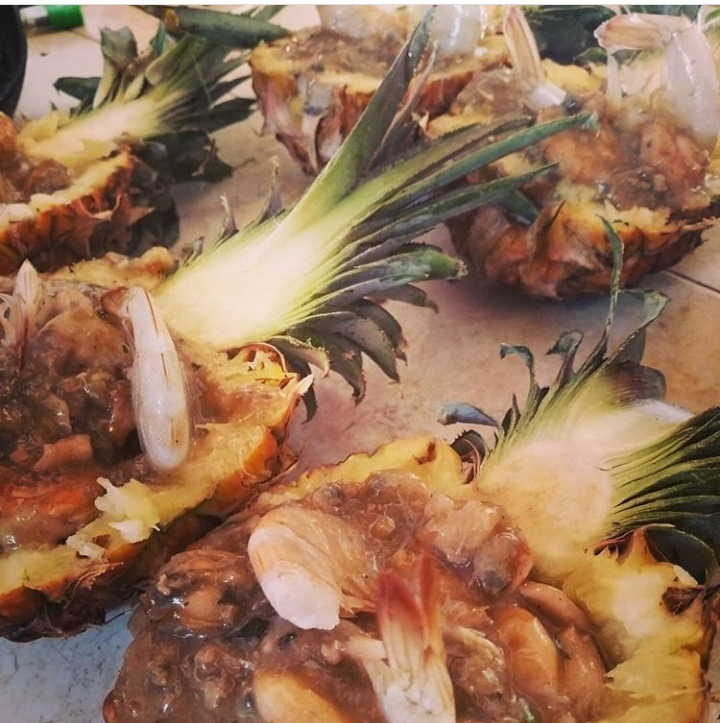 ---
Since then I have been acquiring different skills and knowledge in naturism, agroecology, bioconstruction to develop a multidimensional space for life on the coast of the state of Vargas, where I could learn step by step how to live well with less, obtaining energy from natural sources, a place where I could design and intervene in the landscape by making art, as well as contributing to the improvement of life there.
This is how in the last three years of my life I have dedicated myself spiritually and materially to building my vision of Yagoarundí...
---
Yagoarundí. Chichi de la Costa, Venezuela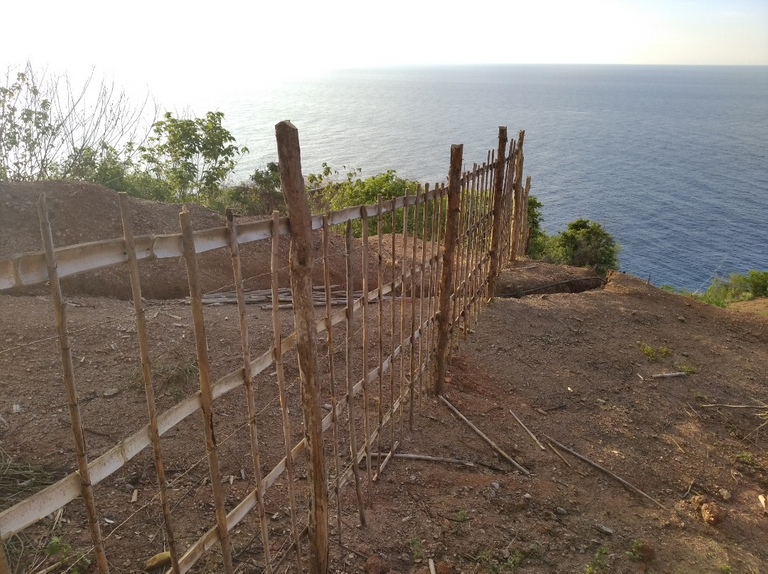 Life brought me to Yagoarundi, and with yagoarundi I have learned the art of being patient, because if there is one thing that the earth teaches as a teacher it is about cycles and patience, and making the earth is not an easy task.
We are people of the city, we live in an artifice "the world", and I believe that only the approach to nature, to mother earth can help us to heal the animal wounded by the world. That and community, building community through trust and ecologically intelligent interpersonal relationships, the virtual community and the real community.
---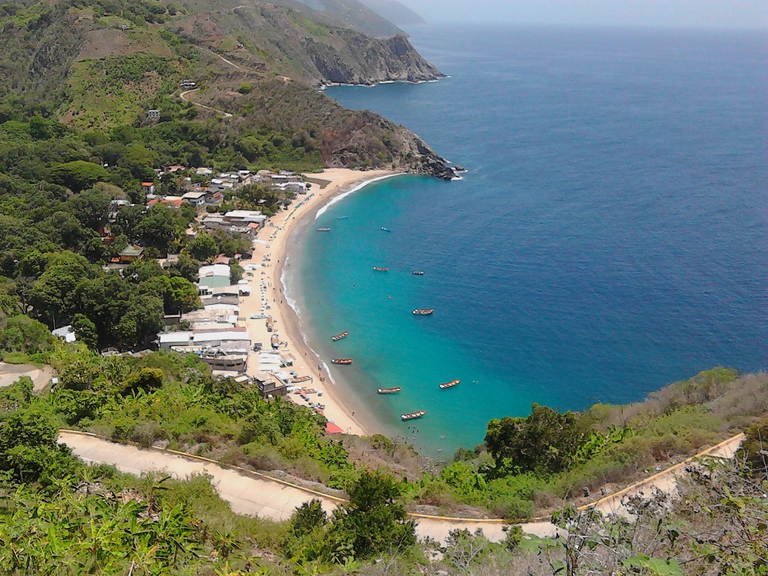 ---
More than 20 years ago I arrived one weekend in Chichiriviche de la Costa in the state of La Guaira, invited by one of the "negros" (that's what they call those born on the coast) of the town, since for a time my professional work consisted of making social diagnoses in communities in situations of poverty. So I went down that July holiday and immediately fell in love with the place for its biological diversity and for how incredible it made me feel.
---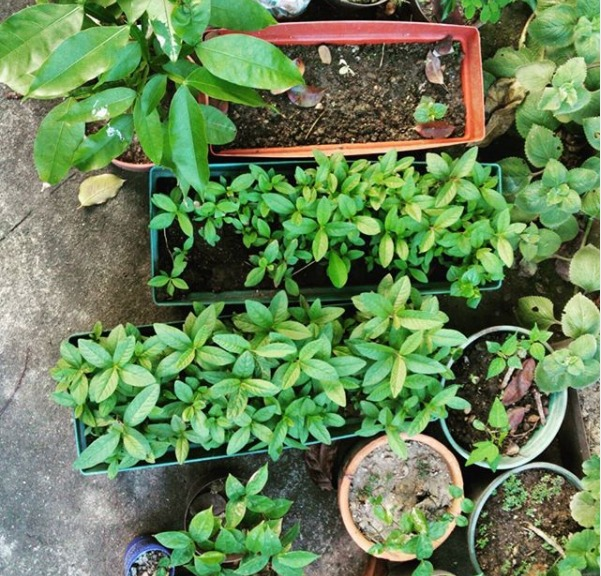 It was such a beautiful story my beginning with "chichi", that on the seashore I found a heart-shaped stone, without thinking I took it and threw it into the depth of the oceanic bay. With time I understood that that day I had sown my heart in that sea, so loved by me and which gives me so much serenity to contemplate.
Since then and until the formal idea of the yagoarundi project arose, with the work in the zen conuco, what I envisioned was a spiritual place of connection with ancestry and permaculture, a space that could be a reference for the encounter of formative life experiences for personal growth and self-transformation, and a space for coexistence where work could be done with the pachamama.
---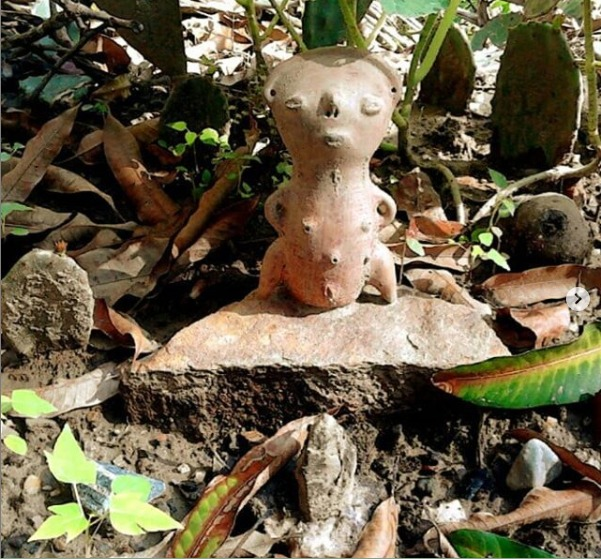 Yagoarundi is to produce food in an ethical way, intervening the space with art but with care, and taking care of our people. Also, a space to protect the cheetahs and felines, as well as other endemic species.
It also contemplates in a near future, a productive enterprise to carry out tourist activities through a small restaurant and the opportunity to develop several sport activities.
---
Geography allows you to combine sea and mountain, to do activities such as: psychoblog, trekking, mountain biking, yoga, snorkeling, diving, kayaking, open water swimming and mountaineering, etc.
Since then I dedicated myself as a sociologist, but mainly as a human being to try to understand the space, its people and its people. We have also developed a beautiful local work and we keep on building this dream.
---
Being a woman, Empowerment
---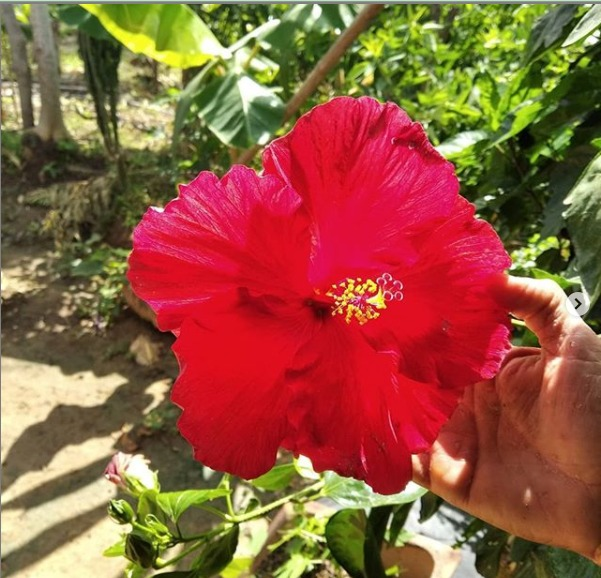 ---
Understanding how patriarchy prevents us from being free beings was something that took me years to grasp. Thinking of possible ways to improve the lives of women like me who are strong and want to make their way in life to crystallize their dreams has been a learning experience for me.
I never perceived the sexual division of labor as something natural, I think because my parents always allowed me to be the way I was, I was able to express myself as a person who says what she wants, points out and goes for her dreams.
---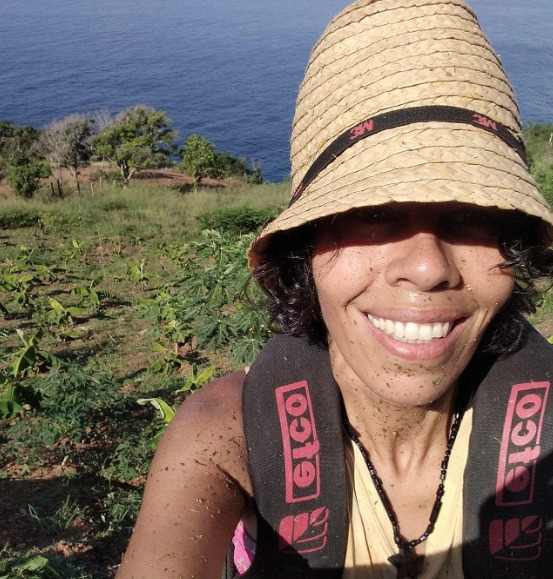 ---
Today I have many friends who are feminists, I love, admire and respect them for wanting to make the world a fairer place for all my sisters without distinction to manifest their creative powers. I believe that women are natural caregivers and healers.
I have never understood feminism as something theoretical, but as a natural practice that through our actions sets in motion an energy capable of creating, sustaining and nurturing everything we approach, and with that enables other women to also create, sustain and nurture what they want for their lives.
---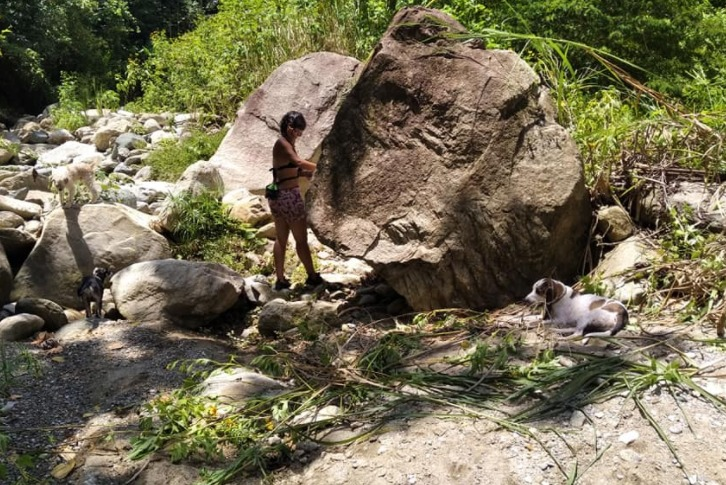 ---
My life is an offering to the invisible brotherhood of women who yearn, who dream, it is what I have dedicated myself to do consciously, and it is recognition for my family, since it was what my father taught me and what my mother taught me, that we have to be strong, beautiful, just and loving, and that we are all diverse and have the right to life. A right that life has already given us beyond the judgment of others.
---
My Herd, My Family
---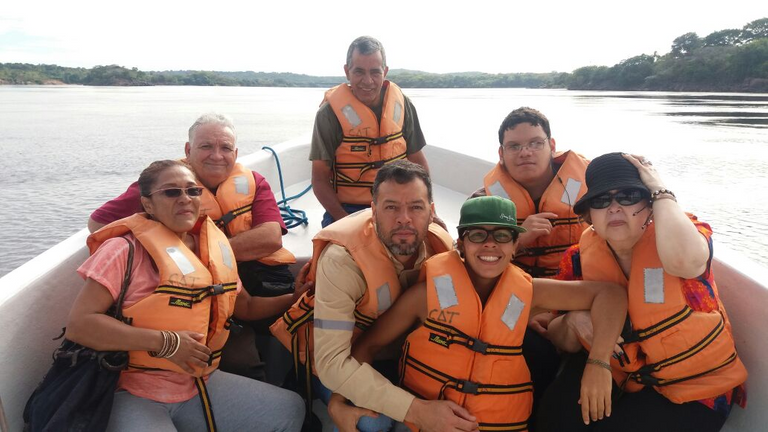 ---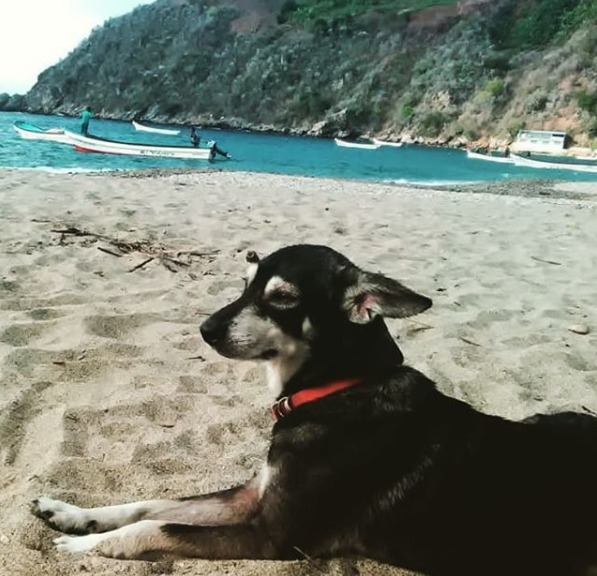 I always had animals, I am that kind of people and I had that kind of childhood where your dog is your best friend and confidant, and I experienced what animals make you feel, that refuge, always in their integral, constant, pure energy. I never decided to be a protectionist, I was born this way, loving animals, is what my family taught me, that love is nutrition, that love is care.
---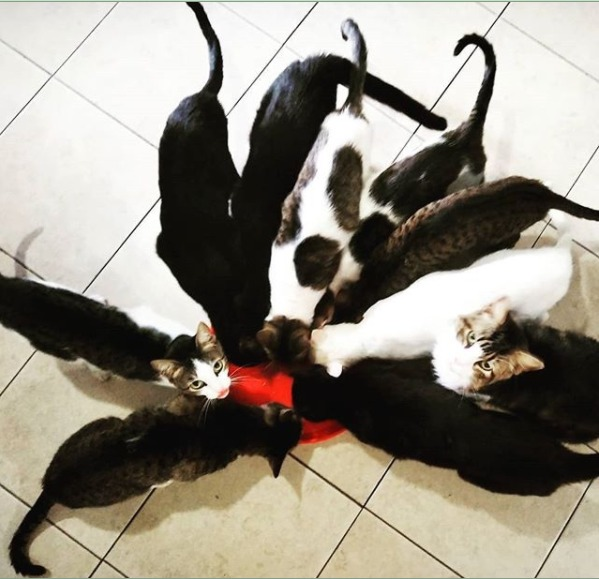 At present I have between my home in Caracas and Chichiriviche de la Costa, a refuge for cats and dogs where I also live with some wonderful humans who, like me, are looking for their way with heart, their healing and seek them in the company of their younger brothers. I have 10 cats and a small blind dog in the city of Caracas, and 3 dogs and 5 cats in Chichiriviche de la Costa, where I run the yagoarundí project.
---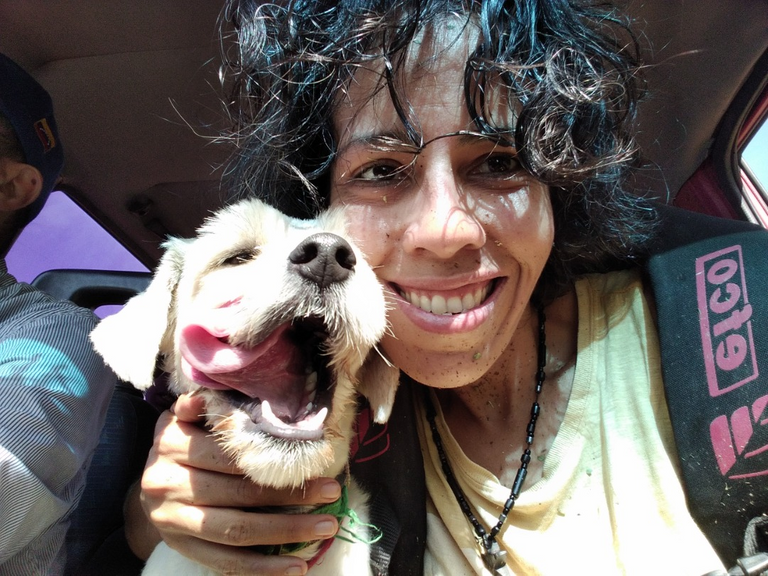 I have 10 cats and a small blind dog in the city of Caracas, and 3 dogs and 5 cats in Chichiriviche de la Costa, where I run the yagoarundí project. Learning to take care of them and improve their way of life is a priority for me. I treat them with Reiki, naturism, Bach flowers and Chinese medicine, as well as homeopathy
---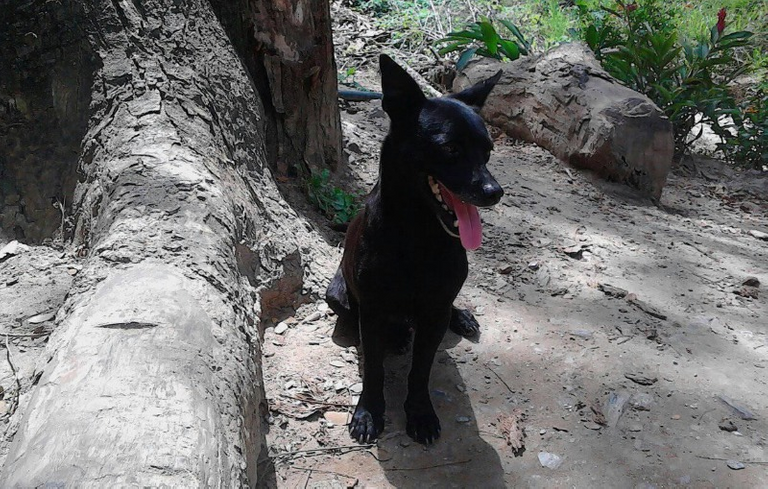 ---
Well, Hive community, I'm here to listen to your advice, to make new friendships and to connect with whatever others make of value that resonates on my same frequency or to expand my own horizons in the richness of the edges. Let this adventure begin!