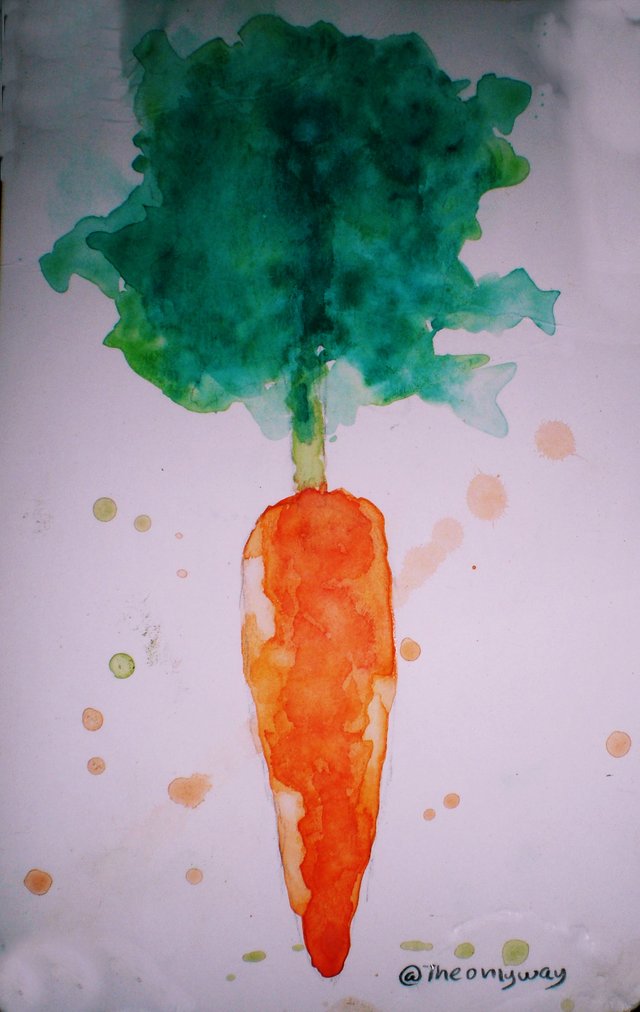 ---
In my perspective, carrots are one of the most valuable umbelliferae for their nutritional value, when I was a teenager I ate raw carrots and because I live in the tropics, where the sun is hard, my skin turned orange tan.


As an adult, I don't eat a lot of carrots, although I should take them again, I sometimes make carrot juice in a juice processor that I consume immediately before it rusts, my daughter Kathe also loves carrot juice.


Today it was the turn of the carrot to be portrayed in a watercolor.



Below I show you a photographic sequence of its preparation.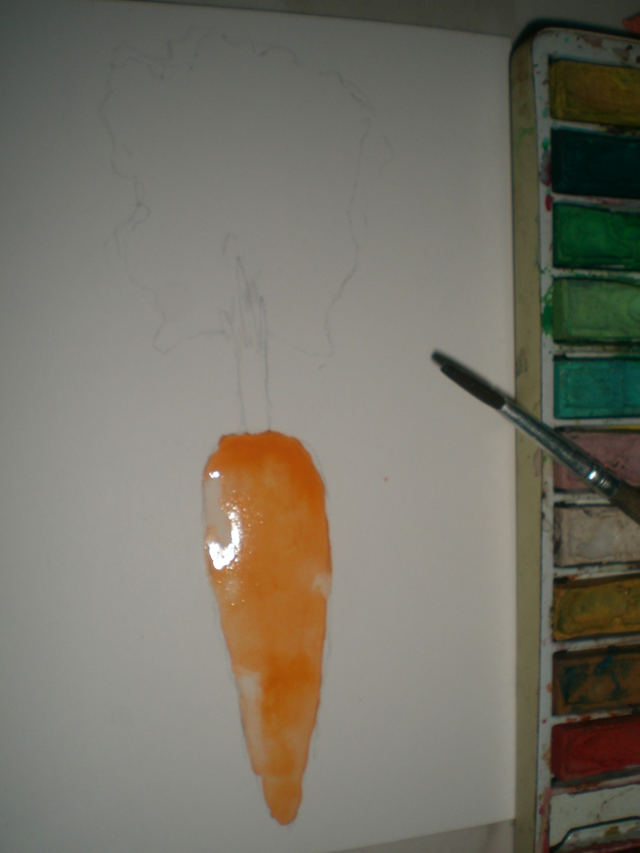 Image 1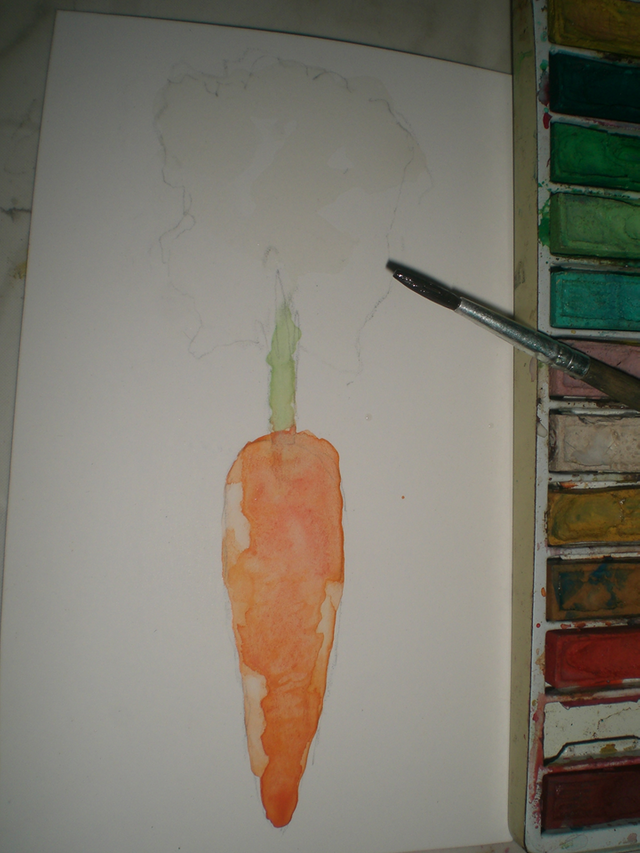 Image 2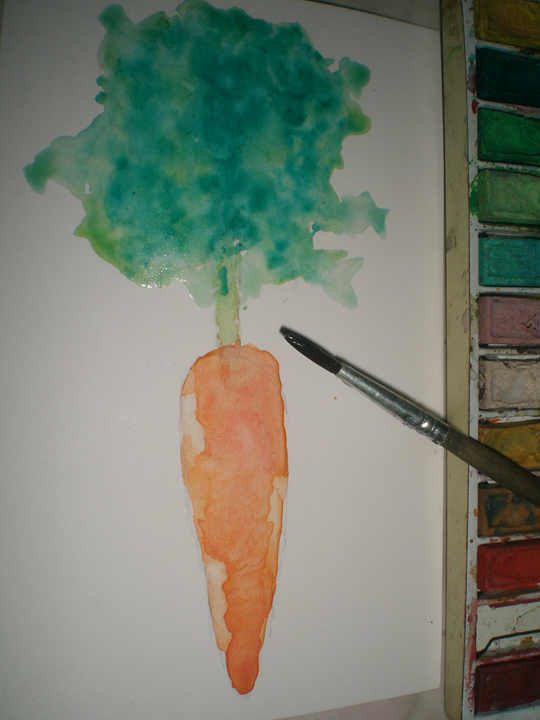 Image 3

To make this painting, use the following materials and tools:
Materials and tools
.
A piece of cardboard.
Pencil No. 4H.
Brushes
Watercolor
Sources