I am discussing about parenting issues on last two months at my #parentingseries. I have segregated my video series with different parts according to the parenting care related with different ages of the babies.
On part 1, inclusing first 10 episodes, I discussed about the baby care age 0-1 that I discussed on another post with related links: Parenting: Baby Care Age 0-1 || Episodes 1-10, Part 01
Next 10 episodes termed as part 2 i.e 11-20th episode of my #parentingseries was related about Baby Care Age 1-5.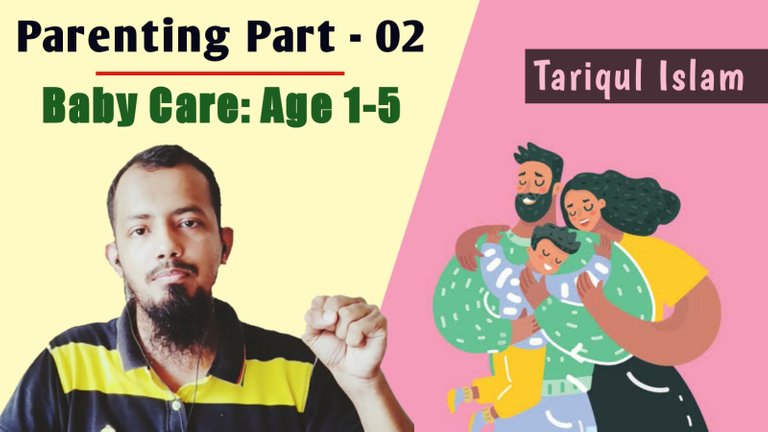 Today I will discuss about this part in details with the links of my videos.
---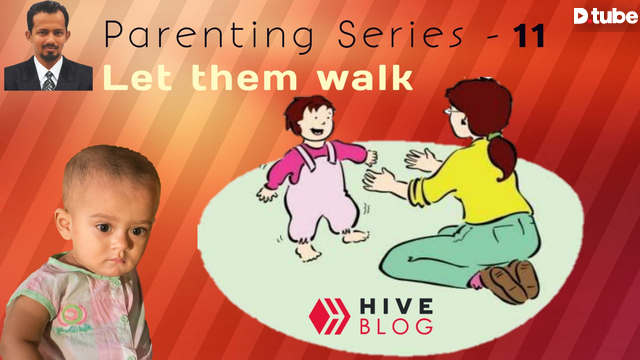 In that stage of life a baby learn to walk. Some parents become tensed about their baby, specially in case of the first baby, when the baby fall on ground to learn walking. But a little bit injury actually don't create any problem to their body and health.
Even sometimes it becomes beneficial for their body as it stronger the muscle and bones. And the babies who can learn walking by itself become more stronger in the joint of bones and physical health better than others.
There are some walking kits available in the market like Walker and others, that helps to walk the baby. But actually I don't like this kits rather than let them walk frequently by their own due to the above mentioned reasons.
I discussed about the learning method- how to walk first on this episode: Parenting Series - 11
---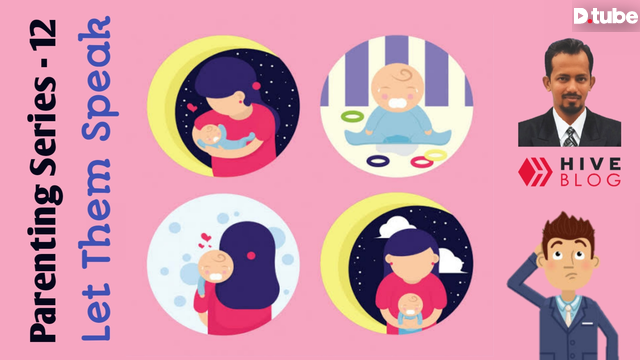 In that stage, a baby also learn to speak. But there is creating some problem and difficulties to speak for the babies as they are experiencing only few words everyday due to unit family system in the urban life.
On the previous ages, while most of the families in the format of joint family, there were a lot of family members in each house. So the babies had companion with a lot of people every moments. They heard a lot of sounds, words and speeches and learnt those sound. Thus they learnt easily to speak.
But due to change in the structure of families, as the urban life most of the families has few members, the babies are growing up on a calm atmosphere with the interaction of a few members. It makes limited the chance to learn different words.
Parents often do mistakes like speaking with different languages at a time as Bangla and English mixing to talk with their babies because they think that it will be helpful for their baby to learn English in future. But it has some problem that I have discussed on my video.
And some parents don't talk with their babies enough as they think that whether they can understand their language or not. It is another wrong concept that thinking about their understanding level.
I compared learning method with the cache memory of your mobile phone. The cache memory are captured and stored temporarily.
I have discussed about the memories that the baby's captured from hearing different sounds and watching different scenarios, they store it like cache memory.
Some parts of these memories are permanently stored on their brain and others are deleted. So how much you are putting input on them, they will get more cache memory and a portion of that will be stored on their brain.
So there permanent memory will also be enriched. It will help then in future.
I have discuss this issues in details on the video: Parenting Series - 12
---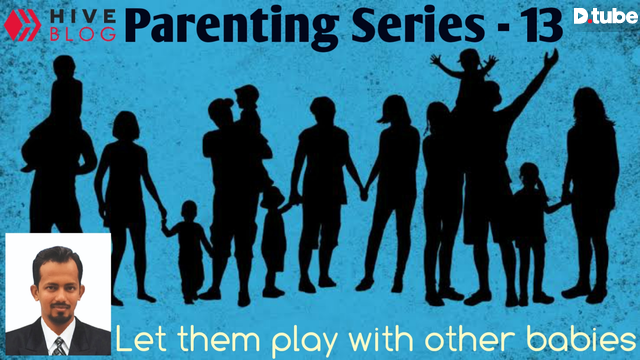 It is very important for a baby to be interacted with other babies. But now a days the families are being departed and decreased. The unit family system minimising the number of its members.
Due to this tendency the babies are not being connected with more people. Each family has only husband, wife and one or two children. So whenever a baby born, it get only 2 to 3 members. Among them some are passing most of the times outside due to their employment or business.
That means actually the baby are passing his days with one or two person only. And the person is more aged then the baby. It is hampering the natural socialization process of the baby.
As the baby find around himself only the aged persons, he like to follow and copy that person. But actually a baby should act like a baby. If the child don't have childish behaviour, it is actually a problem. That's why different types of psychological problematic baby like autistic, angry boy, introvert and many other mental problems increasing day by day.
But what can the urban family do? Have there any option? I tried to point out these problems and probable solutions. It is very easy to overcome that problem by doing some simple things.
But before that you have to understand the depth of the problem. I am very much anxious that most of the families can't even understand the problem. Though somebody can do, but they don't give it actual priority that it demands. So to know about this issue in details, watch this video: Parenting Series - 13
---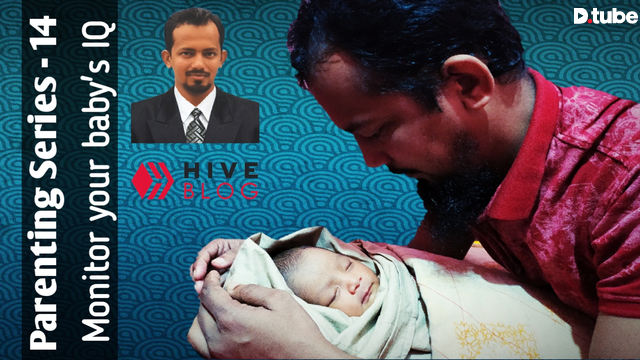 Here I discussed about the development of IQ of the babies. It is very important to monitor either the IQ of the baby is on the expected level or not.
For that, everyone should have monitor 5 major steps as:
Identification,
Deferentiation,
Observation,
Reaction and
Graduation.
By observing this five issues to the baby, you will find ideas about mental health issues of the baby.
But how will we observe this issues, that is the question. And when we should monitor? If we found that issues what should we do. And if not, then?
I tried to solve this problems on this video: Parenting Series - 14
---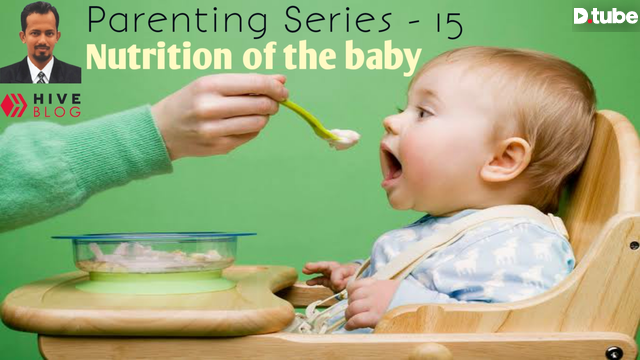 Many parents become tensed about the alternative food feeding to their babies. They become confused that either they should provide them extra food besides mother milk or not.
Another important issue is the perfect time and amount of supplimentery foods to be given to the child.
Food is the primary concern for every parent now a days. So they faces a lot of confusion and misconceptions about the nutrition issue of the babies.
Here I tried to discuss about the perfect time of giving alternative food to the baby. And also discussed about the foods that should be given priority. The amount of supplimentery foods should be increased step by step. This is the video link: Parenting Series - 15
---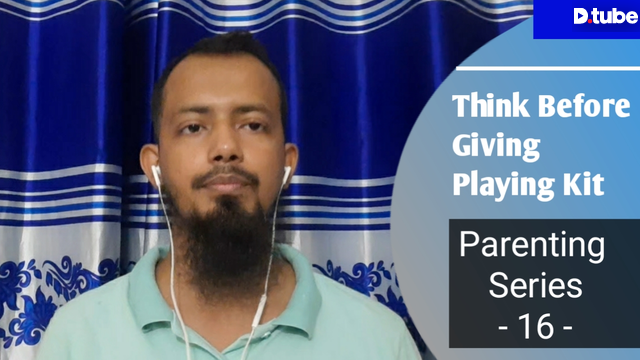 It is very important for the proper development of the baby as well as for the health issues.
Many parents give their baby different toys and playing tools without any thinking. They even don't notice that the baby is putting the dirty toy on his mouth.
So there are some issues that should be considered before giving them any playing items. You may watch the video to have some guidance about it: Parenting Series - 16
---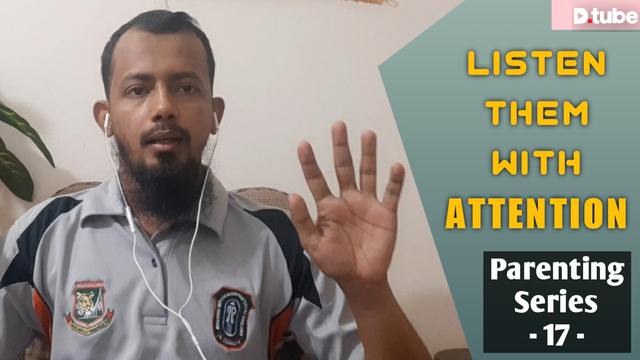 Many parents don't give their children proper attention when they want to speak something specially at the age of 1.5-2 years, while the baby is on the learning process of speaking.
This neglecting creates a negative pressure on the babies mind. They feel underestimated and ignored. So next time before speaking anything they think a lot.
This creates shyness and barriers on their spontaneous movement. This is the main reason behind introvertness of the baby.
So you must pay enough care and attention what the baby is saying and respond positively. How you will do this? There are some techniques of parenting about this issue:
Parenting Series - 17
---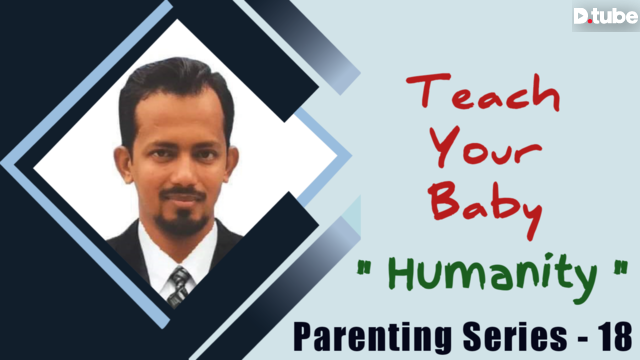 Many parents don't give proper attention about this issue. They think that their child will learn about humanity when he will grown up. But it is totally wrong concept.
You have to teach them about helping others from their early age. And you should follow some techniques to teach them.
It should be a practical session. How one can practically teach this thing, that is discussing today. Here I have mentioned some real life examples also. Let watch the video: Parenting Series - 18
---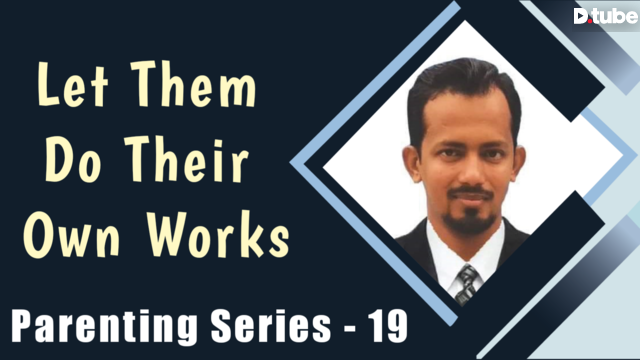 Some parents don't give enough instruction to their babies to do their own job. Some parents think that there is still now very much little baby. They want to keep them enough time to grow up. But it is totally wrong concept.
You should question yourself either you want your baby to grow up as a self dependent person or not. If you want that your baby will be a self dependent with strong personality on himself, then you should take care about the learning process of their doing own job from very early stage.
But you should not order them rather than motivating. And motivation is the best way for the child to develop their mental health. Most of the parents even don't know how to motivate their child and why should they do.
How you will inspire your baby to complete their own jobs by their own, I have discussed some real life examples here: Parenting Series - 19
---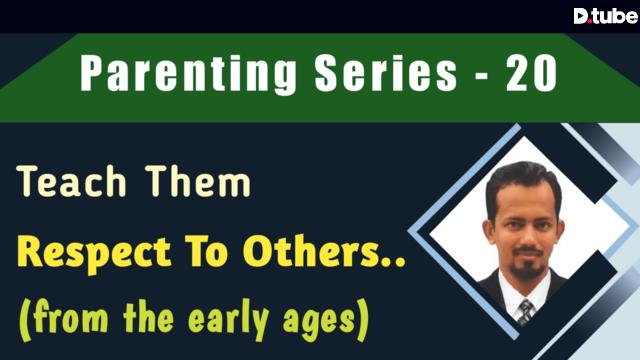 Many parents don't even know that it would be tought. They think their babies will learn it automatically when they will grow up. And after growing up when they discover that their baby is not respecting others they think it is there bad luck.
But the real thing is that you have to teach it to your baby at the early stage. If you don't get it they will never learn it. But you're teaching method should be appropriate. You should follow indirect learning system.
Sometimes direct learning system creates many problems as the babies feel that they are underestimated and they even don't want to follow any bindings or order.
So if you follow indirect learning system that you create some examples in front of your baby by your own behaviour, then they will learn automatically how to respect others.
So you should not insist them rather than motivating. And motivation is the best way for the child to develop their behaviour and attitude. Most of the parents even don't know how to create motivation on their child's attitude.
Here I have discussed about the learning and teaching method. And the issue related with respecting others. You may enjoy the video: Parenting Series - 20
---

---
About Me:

My Footsteps on Virtual World:
---
"I am an engineer by graduation
a teacher by occupation
& a writer by passion"

---
        I believe, Life is beautiful!