This evening I gave my supervisor a ride home and since I was driving a different car, we were talking about buying new, used and repairing the old. Her own car had recently been repaired and she was saying they used a service where you can put in the job, and multiple vendors can bid on doing the work.
What she was surprised by was the massive differences in valuations for the same work, but in the end they found a much cheaper than originally quoted evaluation from a person who did more than expected from a rented garage instead of a traditional full service garage. She said, it was more like he was doing it as a hobby for money on the side.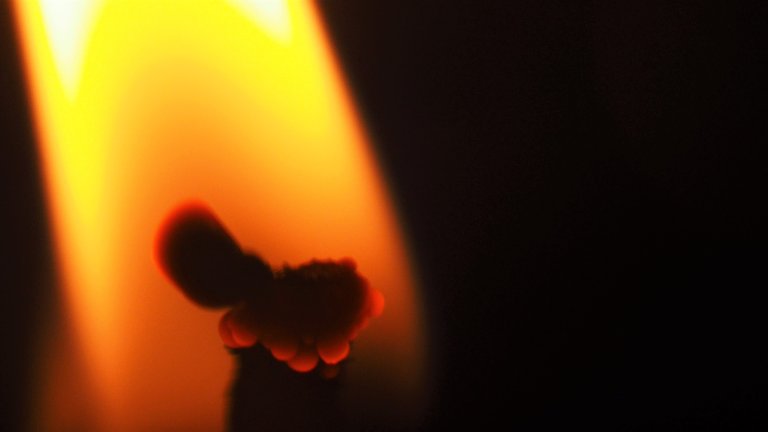 While not overly interesting in and of itself, what is very interesting is that she recognized that this kind of employment is going to become the norm and that the country isn't ready for what all of this means for the future. She herself is business-minded and is an entrepreneur from an entrepreneurial family and realizes that the current economic framework isn't built for high employment volatility and uncertainty, it is built for stability and steady tax streams.
The problem is that what it has been built for is fast shifting away from the norm as corporations globalize and shift their tax liabilities elsewhere and short-term employment contracts replace the job for life circumstances of old. On top of this, no matter how slow the government may be to move and support, technology is rapidly being adopted that further threatens the status quo, including automation, application and communication behaviors.
When it comes to adoption of new technology, it will nearly always be released into the wild for the early adopters to field test and battle proof for development before governments start to build clear legislation around it. Because governments themselves are institutionalized organizations, they are generally very slow to move as they do not get the feedback from the environment at the same speed it spreads. I think part of this is that early adopters are generally more autonomous themselves, so do not rely on legislation to say that something is okay before diving in.
@themarkymark posted an article about crypto included on 2019 tax forms in the US the other day and one has to think, if the governments move slowly, why would they already be rolling out general forms that cover what is a tiny spec of income compared to the rest of their economy. One can argue that of course they are going to make a grab for every little bit they can, but with the size of the IRS and the training involved to get tax agents up to speed, not to mention all of the legal needs to develop the legislation that is to be rolled-out, where is the gain?
I would assume that they have been planning this for some time and made the call that crypto isn't going anywhere. Likely, they have also been further pushed by Facebook's Libra and the moves of countries such as Venezuela to introduce their own crypto currency, and New Zealand to make crypto a legal form of payment for employees.
While I am no expert in the area, I make the further assumption that if they didn't think crypto was going to make an impact, they wouldn't bother and instead outlaw it. But, just like the internet itself, the pros far outweigh the cons and they want to benefit from the technology and believe they can harness it for themselves in the same way that they have tried to limit internet capabilities.
But, much like what we have seen in the online service areas, the technology is going to rapidly develop and new industries will form around them and even though there will be many early "bittorrent-esque" type services, eventually they will become the Netflix and Spotify equivalents. Kind of like the mafia going legit.
The difference may be that rather than a narrow set of centralized corporations that control the mass, the mass can be a decentralized marketplace that spreads value much more widely. This is by no means guaranteed of course, but for those governments to have a chance of managing control in the future, they need people to have value, not just corporations as if that happens, the government becomes redundant.
But, perhaps what they don't realize yet is that these same systems that provide and spread value throughout their communities, also have inbuilt governance mechanisms that could very well make them redundant to a large degree anyway. Although that is not going to happen quickly, nor painlessly.
As they say, necessity is the mother of invention and currently we are going through a transformation in the way we organize ourselves out of need, not want. Bitcoin came on the back of a global financial crisis, and the marketplaces for car repairers like my supervisor used has been born from a blend of technological capability, the diminishing traditional employment options and a desire for individuals to take responsibility for themselves, to have the freedom of autonomy.
Innovation through need is not a smooth or easy path forward as it is a process of trial and error that will see many failures while development takes place and eventually, new norms form in the group. It is at the point of new norms that the governments step in and take ownership of it by legislating it into their own reflection. Perhaps this time, we won't give up ownership so easily - but the fact is that most people look for convenience and provision, rather than living the hunter gatherer life we are designed for.
One thing is for sure.
Te current economic models in play are rapidly breaking to the point where no patch or tweak of the financial levers will stop the wheels from coming off. We are headed toward potentially the greatest economic collapse the world has ever seen because of the degree of interdependencies and overlaps across the entire global economic framework. While the butterfly effect describes the potentially massive knock-on effects a small event can have on the world, this is more moth to the flame.
Greed will always eat itself into eventual starvation.
Taraz
[ a Steem original ]
---
To note and bring awareness: 10% of the rewards of this post will go to @sbdpotato as part of the @ocd beneficiaries experiment. The "ocd community" is found under the #hive-174578 tag and you can join through the Beta site, https://beta.steemit.com/trending/hive-174578
---